Liverpool: Media criticise 'struggling' Milner vs Everton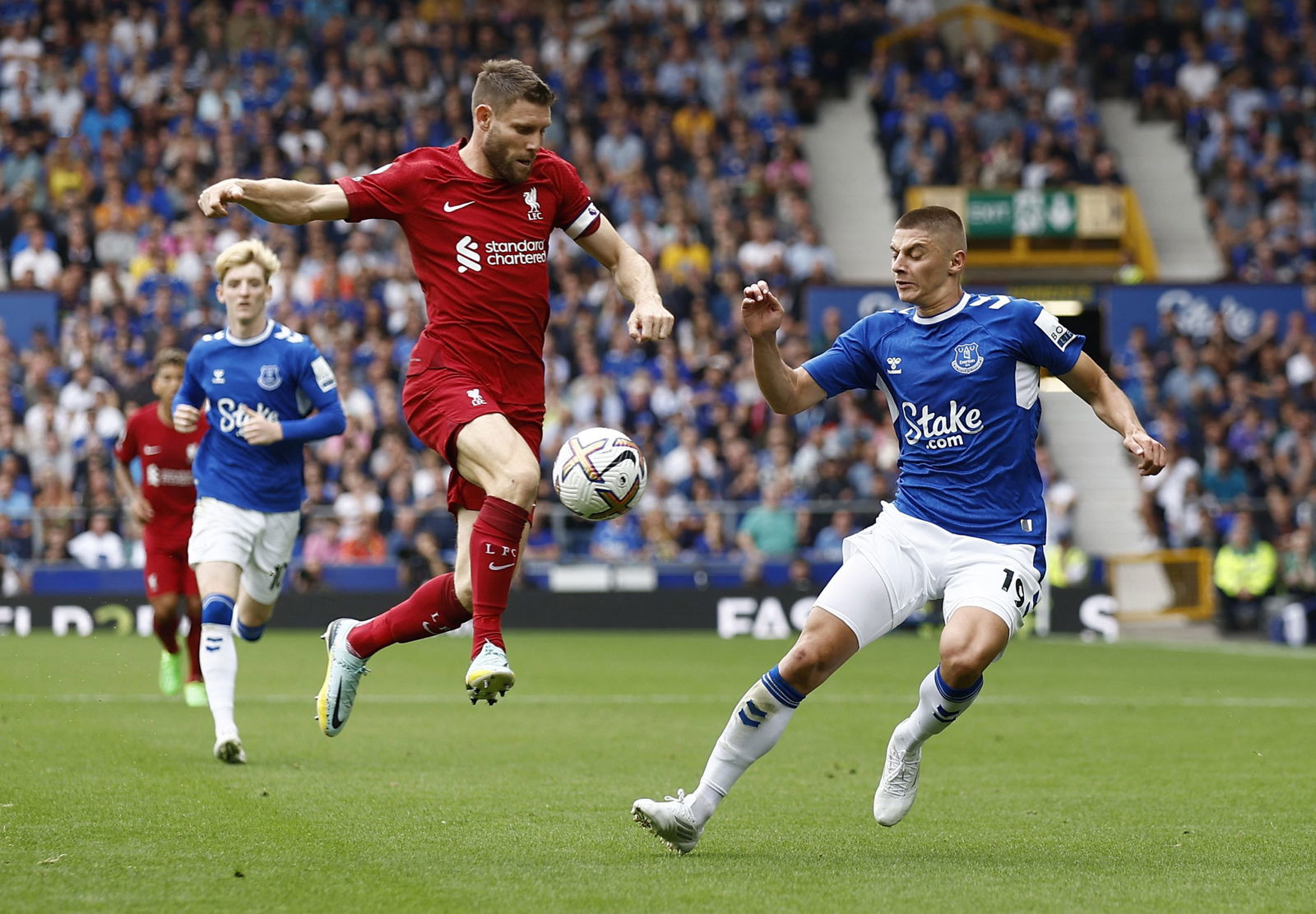 Liverpool star James Milner has been criticised for his display in the Merseyside derby this afternoon after coming on in their 0-0 draw against Everton.
The Lowdown: Reds off to slow start…
Jurgen Klopp's side have got off to a slow start to this Premier League campaign as they aim to keep pace with title rivals Manchester City, having dropped points against Man United, Crystal Palace, Fulham and now Frank Lampard's side.
The Merseysiders have had to cope with injuries to their squad and a lack of midfield depth, prompting them to sign Juventus midfielder Arthur Melo on loan for the rest of the 2022/2023 campaign.
Ahead of a long and congested campaign, especially with the 2022 World Cup merely months away, Liverpool are also having to compete on the European stage – resulting in the need to call upon rotational squad players more often than not.
The Latest: Milner criticised for Everton cameo…
Brought on as a substitute mid-way through the second period of their clash with the Toffees today, Milner failed to impress certain members of the media who saw fit to voice their criticism of the 36-year-old.
Indeed, the reporters pointed out a few shaky moments from the ex-Man City man.
They explained:
"Substitution hasn't worked at all. Understand Trent has been poor but he's capable of delivering big moments. Milner so clearly struggling. Matip would've been a much better call." – Leanne Prescott, football writer (via Twitter).
"Almost a costly substitution, Milner trying to stop a counter-attack, like a fish out of water. If Maupay didn't have the finishing issues that he also showed at Brighton then it would be 1-0 Everton." – Raj Chohan, BBC Sport (via Twitter)
"Milner getting cooked at RB on the [offside] goal. I get that Trent isn't playing well but if the young guy isn't ready surely you've gotta just trust Trent to play through it?" – Muhammad Butt, chief writer, Squawka (via Twitter).
The Verdict: Great servant…
The midfielder has been a phenomenal servant at Anfield, playing 295 games overall and bagging 26 goals/45 assists in that time, but Klopp's lack of options may have prompted his use on more occasions than desired.
That being said, Milner still has his uses in a thin squad with many games to play and even less resting time in-between.
Supporters will be hoping he can re-discover his very best form sooner rather than later.