Liverpool: Fans absolutely love Reds' new away kit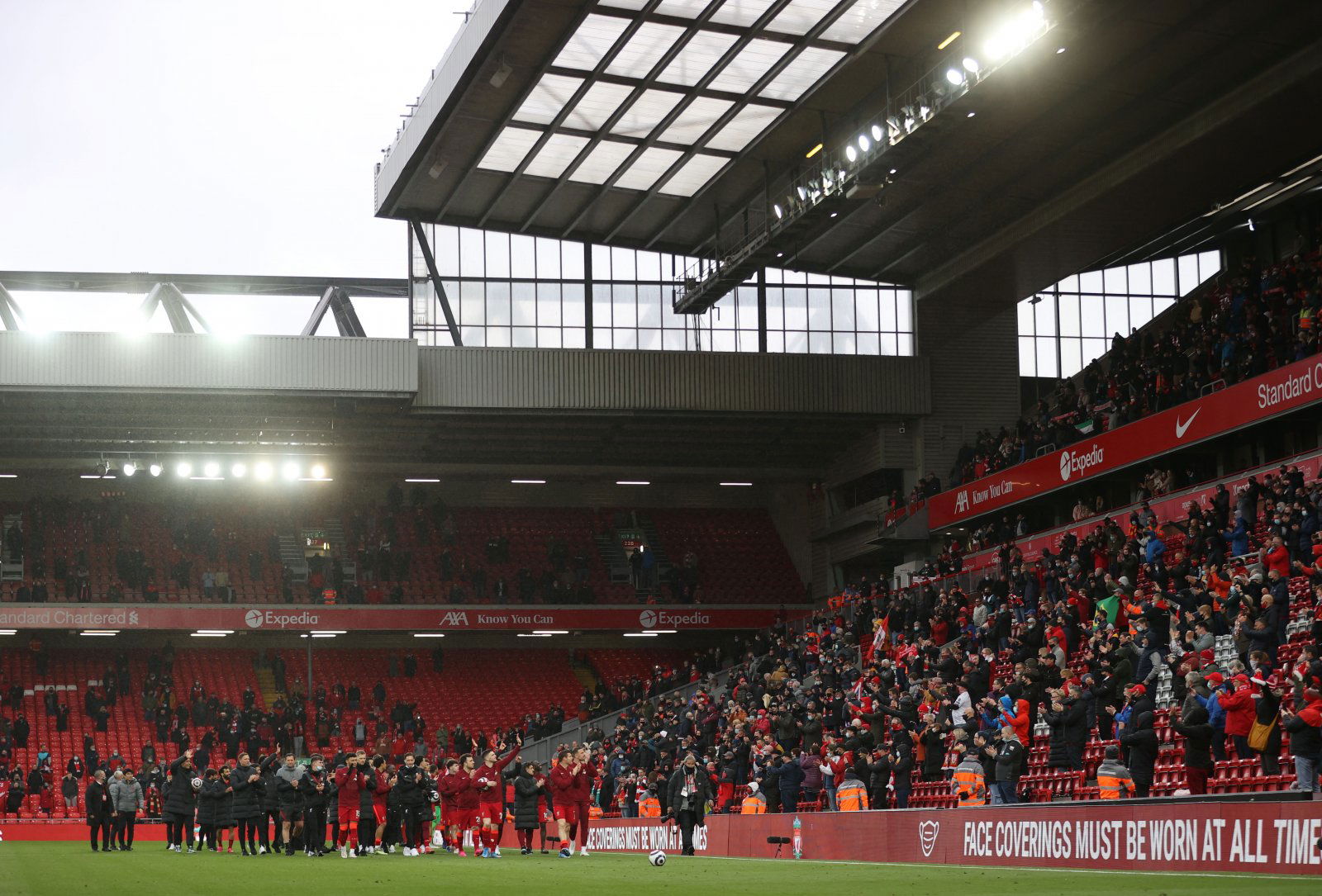 Many Liverpool supporters have been reacting to the Reds' new 2021/22 away kit, with the strip receiving largely positive reviews.
Jurgen Klopp's men will be looking to regain the Premier League title last season, following a disappointing campaign last time around which saw them finish third and not securing their Champions League status until the final day.
The hope is that a fully fit Liverpool return to their very best, proving that the last 12 months was nothing more than an injury-plagued blip which won't happen again.
It won't be long until pre-season is underway and one thing which always signals the start of a new campaign is a fresh kit being revealed.
On Thursday morning, Liverpool's official Twitter account unveiled the eye-catching new away jersey, which brought back memories of a 1990s ecru-coloured strip.
Liverpool fans love new kit
While some kits don't always hit the target with supporters, it's fair to say that the reaction from many Kopites to the official unveiling of the 2021/22 away strip has been largely glowing.
"Legit one of our best away kits. Ever"
Credit: @MAFID0N
"Woweee"
Credit: @MarcJBirch
"Oh my god what a kit"
Credit: @DSimmondss
"Ooooooof now this is more like it"
Credit: @earthtonaomi
"Love this"
Credit: @Jay82_LFC
"This is everything"
Credit: @sabrinaxx
In other news, Liverpool are reportedly interested in signing a past transfer target. Find out who it is here.