Liverpool: Fans highlight many problems as Champions League prize money breakdown emerges
Liverpool earned considerably less for their most recent Champions League run compared to their winnings from last season. 
The Liverpool ECHO has reported that, naturally, the Reds earned £71m this time round in Europe, when they exited in the round of 16, as opposed to the £98m they scooped for winning the tournament in 2019.
Which Liverpool player should win Player of the Season?
Jordan Henderson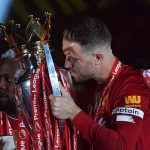 Sadio Mane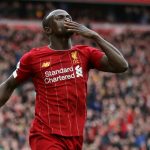 Trent Alexander-Arnold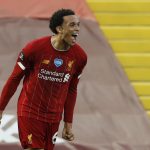 This has sparked a lot of debate among Liverpool fans, with some casting the blame on second-choicegoalkeeper Adrian. The Spaniard was called upon during the absence of Alisson, who was out of action for a total of 14 games this campaign through injury (via Transfermarkt).
Adrian had two nightmarish moments between the sticks, once in the FA Cup against Chelsea and again in the Champions League against Atletico Madrid. His costly errors in both fixtures saw Liverpool exit both competitions early and, as a result, they have received less prize money from the European tournament.
Another fan, though, feels that this is 'another FSG excuse' for why the club has been quiet on the transfer market this summer. It isn't the first time that many Reds fans have hit out at Fenway Sports Group for being overly frugal with their funds either.
Read more replies from the Anfield faithful here:
Adrian wouldn't exist if FSG had actually invested into a good backup

— ⚔️ #FSGOUT (@DlRTBIKE_FO) August 10, 2020
But we can't spend 27m on a world class midfielder

— N♠️ (@nabz614) August 10, 2020
Another FSG excuse not to spend money. Of course we didn't spend any of that money after winning it but that seems to have disappeared.

— Ed SB (@EdSB25) August 10, 2020
Well who to thank but our beloved free gk

— pppippp (@ppippupi) August 10, 2020
Okay so Adrian costs us £27mil then.

— Monitor FC (@MonitorFc) August 10, 2020
So it's adrians fault we can't get Thiago https://t.co/pmDTzKyxw6

— ً (@sxlmss) August 10, 2020
Did the prize money news annoy you, Reds fans? Join the conversation in the comments below…