Liverpool: Fans divided over Paul Merson's 2020/21 prediction for the Reds
Sky Sports pundit Paul Merson believes that Liverpool could face a fight just to finish in a Champions League position if they don't invest in the transfer window.
He was giving his verdict on the Reds in his latest column for Sky Sports and fears that the champions could finish as low as fourth unless Jurgen Klopp strengthens his squad, with Kostas Tsimikas still the only summer signing at Anfield.
Merson wrote: "I think they need to buy someone. It would not surprise me if they finished fourth this season, and I thought that before this game. It's the same team, and they have a massive amount of players who have to play every week. Virgil van Dijk cannot get injured. The full-backs cannot get injured. They have not got anyone to replace the front three if they are injured.
"If Man City get injuries, they will just play: 'We'll score more goals than you' anyway. What we'll see later in the season is teams like Man City come into the fold massively, because their squad is too big. That's why I worry about Liverpool, there's five or six players who must play week in, week out, otherwise the team is weakened immensely."
Do you agree with Paul Merson's verdict?
Yes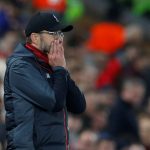 No
In last season's triumphant Premier League campaign, 10 players featured in 29 matches or more, highlighting Klopp's heavy reliance on a core group of personnel on their route to glory. There were no Reds debutants in Saturday's 4-3 win over Leeds, when Liverpool needed a late Mohamed Salah penalty to ensure a home win over the newly-promoted side.
Naturally, some bullish Reds fans took umbrage at Merson's words of warning for Klopp's team:
That is just bonkers. This team amassed a total of 196 point over 2 seasons, is one of the best premier leagues sides witnessed, all while still in their prime. However, without a signing, they'll struggle for top-four. Outrageous shout, that.

— Alejandro Aris (@aavidaris) September 15, 2020
Anyone agreeing with a clown like Paul Merson hasnt got a clue – last year he believed we would finish outside the top 4

— Digger Barnes (@beaks1973) September 15, 2020
How is this man employed by sky to talk about football. Best advice think opposite of what he says when he speaks in general

— John Barrett (@JohnBarrettlfc) September 15, 2020
then how did we get 99 points last season?

by luck?

this fella is delusional.

— johnny1248 (BLM, ACAB) (@StateOfReds13) September 15, 2020
However, there were also plenty of Liverpool supporters who shared the Sky Sports pundit's concerns about the reigning champions:
https://twitter.com/Faith99255343/status/1305875007348920321
Sincerely, I share his thought.
We've got a good 1st lineup, but a mediocre squad.
People on the bench are not pushing enough to give the 1st teamers competition..

— El-Kloppico (Nad_Mk) (@NadMk2) September 15, 2020
Agree 100 % it needs new faces

— Peter munro (@Peolfc123) September 15, 2020
If anyone is denying this possibility then you're blind… we need reinforcements

— Damien (@KeyserLFC) September 15, 2020
Liverpool fans, what was your take on Merson's verdict? Have your say by commenting below!