Liverpool: Fans ecstatic as Virgil van Dijk lined up for bumper new deal
Many Liverpool fans reacted in delight as a new contract for Virgil van Dijk is being lined, one that will see him become the club's highest Anfield earner, according to reports.
Eurosport reported on Friday that the 29-year-old is being prioritised by the Reds to hand a blockbuster, even though Mohamed Salah recently told AS in a recent interview that he was looking to get a deal of his own.
After flirting with the idea of moving to Real Madrid or Barcelona, Van Dijk's Egyptian teammate hinted at the club to offer him a new deal, but this looks like his request will be placed to one side.
Since the Dutch colossus arrived at the club in 2018, he has totally transformed Liverpool from a defensive perspective – and has been crucial in his team's domestic and European success in recent seasons.
Despite this, Van Dijk has been unable to help his out this season after tearing his anterior cruciate ligament at the beginning of the campaign.
Do you think Van Dijk will play for Liverpool again this season?
Yes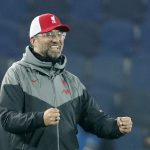 No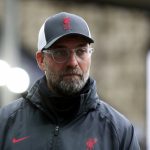 The report, from Friday, was shared by @AnfieldWatch on Sunday and you can see some of the many delighted comments from the supporters here:
Fans delighted for Van Dijk
"Well deserved. Technically has been playing two positions alone with all the covering he needs to do for his centre-back partner We also can't win without him. Clearly."
"Give him £1M a week"
"He deserved it, my hero"
"Deserves every penny! #TheBest"
"Congratulations we love you Virgil"
"Deserves it"
"And rightly so"
In other news, Liverpool one of three clubs linked with player who left Trent Alexander-Arnold feeling 'powerless.'