Liverpool: Fans get excited as major sports mogul shows interest in investment
American sports mogul Billy Beane has reportedly shown interest in purchasing a stake in Liverpool Football Club. 
As reported by New York Post (relayed via @LFCTransferRoom), the businessman is considering investing a minority sum in the club. Beane already owns a stake in Championship side Barnsley and Major League Baseball team the Oakland Athletics.
Would Billy Beane be a good investor for Liverpool?
Yes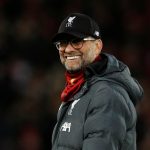 No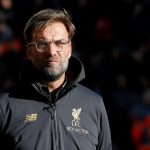 According to the report, the 58-year-old 'Moneyball' mogul is looking to utilise his friendship with head of Fenway Sports Group, John W. Henry.
The current Liverpool squad is valued at a whopping £920.6million (via Transfermarkt), but business coming into the club has been quiet over the last few transfer windows. It seems Reds fans are hopeful that an investment from Beane will help boost the money FSG provide for new signings.
The owners have been subject to a lot of criticism lately, particularly over their seemingly hesitant nature to spend money in order to expand the current team. However, one supporter has replied to the news saying 'I would love this', whilst another believes Beane and FSG would 'share a gold mine' if they worked together.
Read more replies from the Anfield faithful here:
Oh man, I would love this. Billy Beane is an ideological brother of mine.

— James Cullen (@JamesCu77308136) August 25, 2020
If he does this FSG can no longer have any excuse for no money. They will have partially liquidated their investment that has become a big cash cow. They bought in the low hundred of million and now worth a couple billion.

— Saint Malcolm (@SantiWest100) August 25, 2020
They will share a gold mine

— Sarcastic (@haikilfc) August 24, 2020
Pls invest oo
We need money at lfc
We are on a deal of sell one buy one

— Alexander (@danesyalex) August 24, 2020
Nicely played fsg 😁

— Andrew edwards (@Thebuzzman76) August 24, 2020
I would love FSG to sell 10% of LFC to a serious investor. It would add £100m-£150m of cash to pay for the stand and get some new talent into the business. It would make a lot of sense https://t.co/EG2ptH0og4

— Ciaran* (@KlavanDijk) August 24, 2020
Do you think this update is good news, Reds? Join the conversation in the comments below…