Liverpool: Fans hope to see James Milner take on a coaching role when he retires
Fans are discussing the future of James Milner after he retires from his playing career.
According to the Daily Mail (relayed via @LFCTransferRoom), the midfielder has admitted he would 'like to stay in the game' once he hangs up his boots. Milner has revealed seeing the success Jurgen Klopp has spearheaded Liverpool to has inspired him to take on a managerial role.
Could James Milner be Jurgen Klopp's successor?
Yes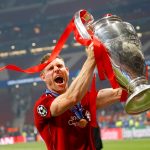 No
The 34-year-old first joined the Reds from Manchester City in 2015 (via BBC Sport). Milner signed on a free transfer and has become an integral part to Liverpool's recent run of silverware. He has enjoyed operating as vice-captain to Jordan Henderson and guiding the team to their first Premier League title.
Fans are in agreement that Milner would make a good manager after he retires from a fruitful career, perhaps because he has already proven himself in a leadership role at the club. The midfielder has tallied 85 goals and 123 assists across his many years in the game (via Transfermarkt). One supporter has commented saying 'I rate him better than Stevie G' as a potential successor to Klopp. A lot of fans have been against the idea of Steven Gerrard coming in to take on a coaching role.
Read more replies from the Anfield faithful here:
As i said before…i rate him better than stevie g. No offense to stevie but millie is more manager type of a person. He can carry liverpool when klopp decide to leave

— hulaimws (@hulaimi) July 6, 2020
I love Stevie G and he's my Hero for all times, but I honestly think Milner would make a better coach. I'd like to imagine the playing style under him to be more like Klopp's.

— Seun Sowole (@Superman_S) July 6, 2020
That's great news for our club and him! He has shown he is a good leader and also tons of experience to pass on to players especially against Shrewsbury this season!

— Clare Cooney ⚽️❤️⚽️❤️ YNWA (@clarecooney73) July 6, 2020
Yes. Yes.

Milner, an LFC legend, remaining as a coach would be great news. Especially getting involved with the Youth.

— EzioAuditore (@ImEzioOfLad) July 6, 2020
I adore him and don't want him to leave LFC , seems like a great student of the game, would love to see him in a coaching role at LFC!

— neha_johri_rawal (@0412Njr) July 6, 2020
I think him and Pep will be manager and coach when Klopp leaves in 4/5 years time .
'The return of the boot room'

— RedOrDead (@RedOrDe04922665) July 6, 2020
Do you think James Milner would make a good Liverpool coach? Have your say in the comments below!