Liverpool: Fans get emotional as Jordan Henderson sends farewell gift to Dejan Lovren
Jordan Henderson has pulled on the heartstrings of many Liverpool fans with his recent gesture to Dejan Lovren.
The defender uploaded photos of a present he received from the Reds skipper on his Instagram story. Along with a touching thank-you letter, Henderson gifted his former teammate with a replica of the Premier League trophy.
Who would you rather see start alongside Virgil van Dijk?
Joe Gomez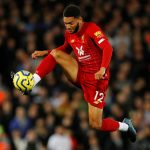 Joel Matip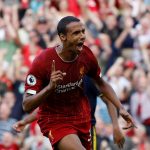 Lovren played a part in Liverpool's historic 2019/20 season and was able to join in with the celebrations before leaving for a new adventure. After six years of service, the Croatia international joined Zenit St Petersburg on a three-year deal worth £10.9m (via BBC Sport) a few weeks ago.
James Pearce has posted snaps of Lovren's Instagram story and loads of Liverpool fans have flooded the comments section. It has sparked debate amongst those defending the former Red, especially with the 31-year-old coming under fire on multiple occasions during his Anfield tenure.
Some supporters have commented branding the gesture as a 'class act' and 'pure quality', whilst another fan has said how much they 'love this team'.
Read more replies from the Twitter selection here:
Hendo knows we are missing a valuable figure in the dressing room. Not everything can't be seen on the pitch. I hope we respect Dejan more after this

— Albert (@AlbertTheReds) September 9, 2020
But twitter nutters couldn't wait to get rid of him. Good luck, Degsy❤️ class act our Skip❤️

— 🏆CHAMPIONS🏆 (@AncheeLfc) September 9, 2020
This is so beautiful. Dejan is constantly disrespected and criticised by 99% of the fan base I'm sure dej and everybody else knows this, and for the captain to send this, so much class !

— Nikhil Jain (@NJ_1288) September 9, 2020
— Sumit (@sumititmus) September 9, 2020
Love this team! ❤️

— Nees (@Nees_MM) September 9, 2020
Class act, the trophy idea is so good with the names 👌

— AB #CHAMP19NS (@ABxLFC) September 9, 2020
That's just pure quality and shows the level of the squad mentality we currently have

— Phil Coumbe (@beaks1973) September 9, 2020
What do you think of Jordan Henderson's gift to Lovren? Join the conversation in the comments below!