Liverpool: Fans react as Xherdan Shaqiri faces spell out of action after positive Coronavirus test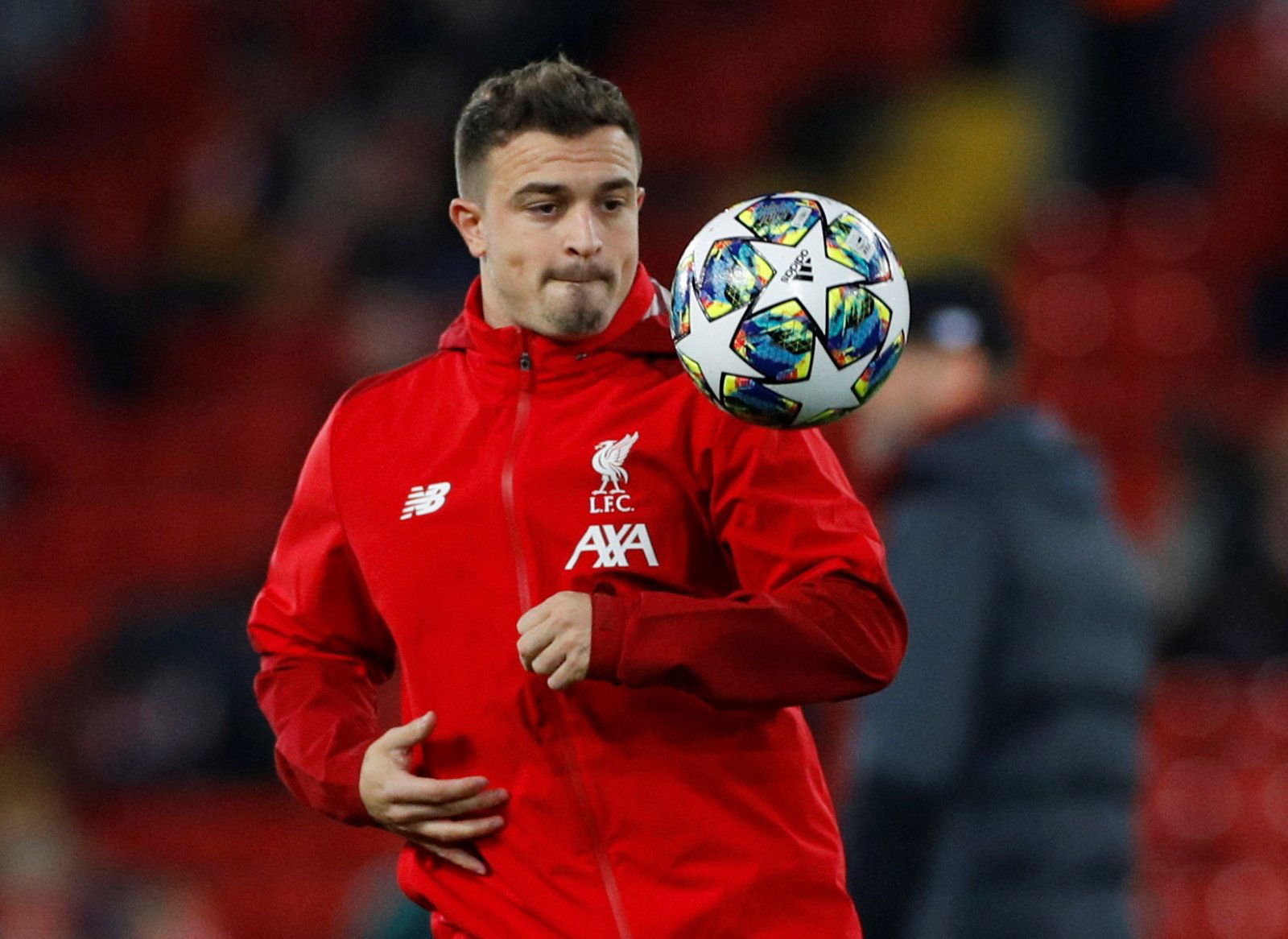 A number of Liverpool fans have been urging the Reds to consider recalling their players from international duty, after Xherdan Shaqiri became the fourth player to test positive for Coronavirus.
The Reds have already seen all three of Konstantinos Tsimikas, Thiago Alcantara and Sadio Mane test positive for the virus over the last few weeks, and all three have had to go through the two-week self-isolation period as a result.
Shaqiri is now the latest player to join that list with Liverpool confirming that the 28-year-old has tested positive for the virus whilst out on international duty with Switzerland. The attacker was set to be in his national team's squad for games upcoming against Croatia, Spain and Germany.
The 28-year-old has so far only featured once for Liverpool this season in the Carabao Cup, but having stayed with the club following the end of the transfer window, he could have been set to challenge for a place back in the side.
The Reds will now likely be without him for their Merseyside derby against Everton in their next game back in action after the international break, and question marks will be asked about whether internationals should be being staged at this present time.
A lot of Liverpool fans were making just that point following the news, with some even calling for the Reds to recall all of the players they have out on international duty at the moment.
Here are just some of the replies made by Liverpool fans after the club confimred that thier player had tested positive whilst away on international duty with Switzerland.
Internationals during a pandemic. Some people can't leave a county yet these are expected to travel all over the world😴

— 🏆 (@Tom1993LFC) October 6, 2020
Why do we have international friendlies in the middle of the pandemic? You should call all our players back immediately and get them to self isolate.

— Liverpool Red (@lfcredynwa) October 6, 2020
How have you allowed these players go to international duty??

— 𝗖𝗛𝗔𝗠𝗣𝟭𝟵𝗡𝗦 (@rvchyna) October 6, 2020
This is silly, these internationals should never been allowed to happen.
Get well soon Shaqiri.

— We are one- End The War On Innocent Souls. (@JadeMoran_) October 6, 2020
call the lads back from international duty and isolate them all man its our 3rd cases in a out a week or so, need to do better to protect our players and staff here

— Reds (@indxnesianreds) October 6, 2020
I can't believe they're going ahead. The club should have pulled everyone out.

— John. (@JoHn199024J) October 6, 2020
Get everyone back from international duty

— Harry (@harryoliver07) October 6, 2020
Liverpool fans, do you think that the Reds should consider recalling the rest of their players? Let us know your thoughts below!