Liverpool: Fans react to Owen Hargreaves' comments about Andy Robertson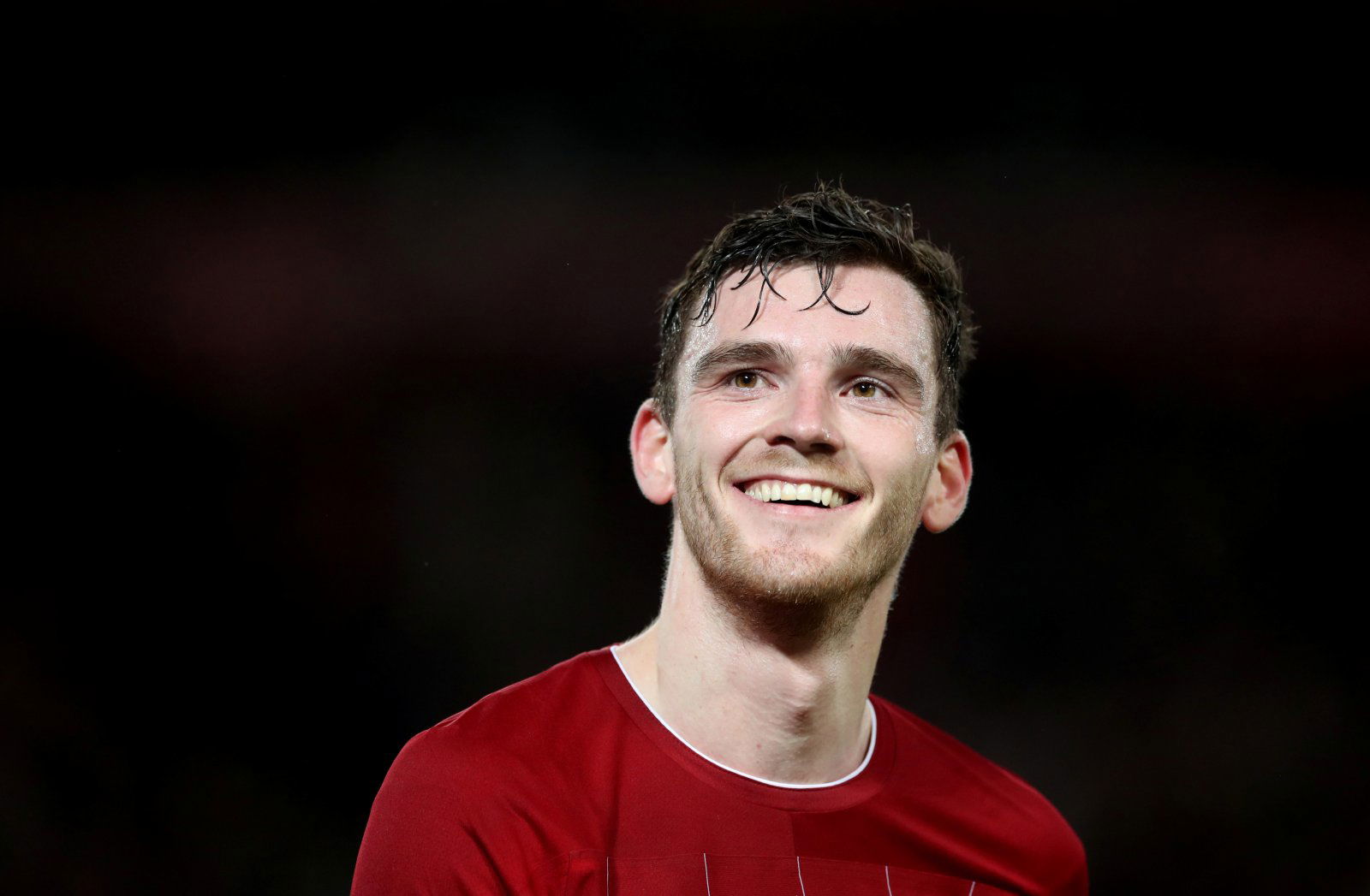 A number of Liverpool fans have been left stunned by Owen Hargreaves' comments regarding Andy Robertson and Luke Shaw.
Robertson has proven to be an unbelievable signing by the Reds, after arriving to a relatively low-key reception back in the summer of 2017.
Having just been relegated with Hull City, the Scot wasn't exactly a glamorous addition to Jurgen Klopp's squad, but it quickly became evident what a key man he was going to be.
Robertson became a vital player just a few months after joining, ousting Alberto Moreno as Liverpool's first-choice left-back and reaching the Champions League final in his first season.
In the last few years, the 27-year-old has outlined his reputation as one of the world's best left-backs, producing consistent brilliance as the Reds have won both the Champions League and Premier League.
His form has dipped a little this season, however, like so many Liverpool players, and former Manchester United midfielder Hargreaves has claimed Luke Shaw is now the superior player.
The Englishman is enjoying an excellent campaign for United, but is still a huge thing to say, considering the level Robertson has reached over a sustained period.
Liverpool fans react to Hargreaves claim
Here's how some Liverpool supporters reacted to Hargreaves' comments on Twitter.
"It's the most ridiculous thing I've ever seen"
Credit: @22Seangill22
"Yeah right Owen. Come back when Shaw wins Premier League and Champions League"
Credit: @sidkidwai
"Wow what a shock"
Credit: @nabydeco08
"Nonsense"
Credit: @footballlfc3690
"And that's why these ex – players cannot be successful as managers even in the lower divisions. The best Shaw cannot do half the things an out of form Robertson does on the pitch. If you cannot see it, football is not for you, better watch baseball"
Credit: @zisiskoutsoumb1
"I wonder what he is smoking"
Credit: @ade_timlish
In other news, one Liverpool player has been tipped to leave Anfield, but it's not Gini Wijnaldum. Find out who it is here.