Liverpool: Fans feel relieved as shock Louis van Gaal comments come to light
It has been uncovered that Louis van Gaal was once upon a time linked to the role of Liverpool manager. 
The former Manchester United boss recently spoke with FourFourTwo (relayed via One Football) about the shock job opportunity.
Would Billy Beane be a good investor for Liverpool?
Yes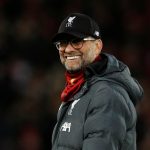 No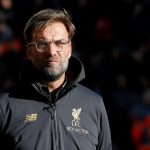 Van Gaal was reportedly in 'lengthy talks' with the Merseyside outfit back in 2012 about joining the club as their new head coach.
"Yes, their managing director [Ian Ayre] came over to Portugal where I have a house, and we held lengthy talks – he even stayed on to have dinner," the Dutchman said. "After he left, though, I never actually heard anything again.
"I don't imagine he would have come out to Portugal if they weren't serious about it, but later I heard I was apparently too arrogant or something. I don't know."
The talks were held following the dismissal of Kenny Dalglish and prior to the appointment of Brendan Rodgers. Fans are relieved they didn't end up with van Gaal at the hilt and have responded to @AnfieldEdition's rehash of the comments.
One supporter has described the situation as a 'time bomb' that the club managed to avoid, whilst another has described it as a 'close shave'. Van Gaal went on to join Manchester United two years after the Liverpool talks before being replaced in 2016 after a below par period at Old Trafford where his team were often labelled "boring."
Read more replies from the Anfield faithful here:
thank God he didn't. Thank God Klopp is

— Eng.SultanAlkeebali (@87Alkeebali) August 24, 2020
Close shave 😂😂😂 pic.twitter.com/Rh4KXMfe1l

— padster (@paddy00712508) August 25, 2020
Thank God

— naeem jeewa (@jeeves_zn) August 25, 2020
van gaal being arrogant??? wow, didn't expect that https://t.co/kVxBRGYiK8

— jimpi (@_jimpii_) August 24, 2020
— YNWA (@lfcchamps20) August 24, 2020
Time bomb evacuated successfully https://t.co/QPXnEGKGr4

— Mekino Liverpool (@mekinoinfo) August 25, 2020
What do you make of this revelation, Reds? Join the conversation in the comments below!