Liverpool: Fans slam Georginio Wijnaldum's 'excuse' for poor performances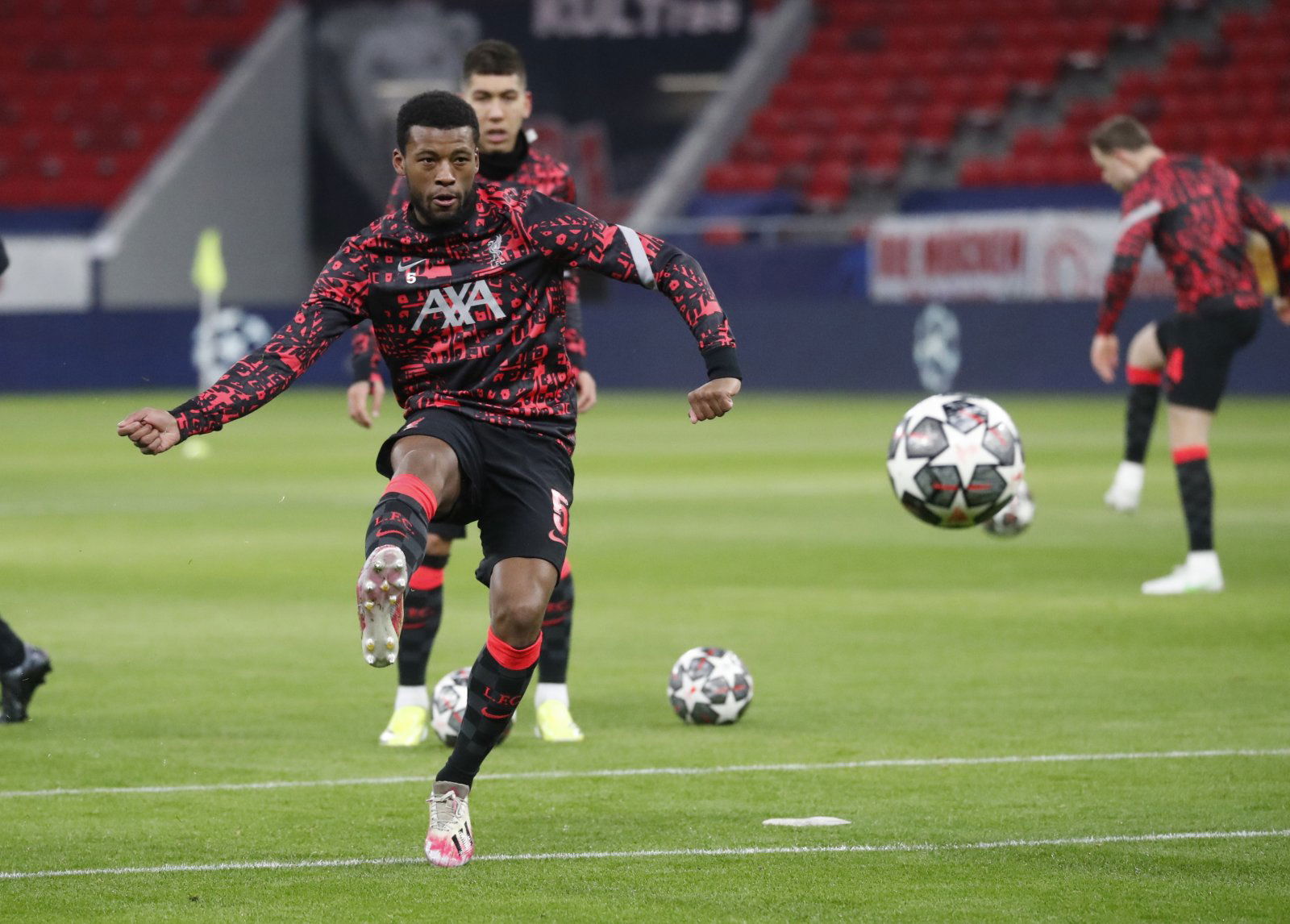 Georginio Wijnaldum has suggested that Liverpool's slump could be put down to the absence of fans.
The Reds have lost six consecutive home league games for the first time in their history and fallen from league leaders to European outsiders.
All five of their 2021 victories have come away from home, and you have to go back to 16 December for their last Anfield victory, which was against Tottenham (Transfermarkt).
Wijnaldum addressed the issue in the club's pre-match press conference ahead of their Champions League round of 16 second leg meeting with RB Leipzig on Wednesday. Curiously, Liverpool may be glad that their 'home leg' of the tie will be settled at the Puskas Arena in Budapest rather than at Anfield.
"I believe the things happening to us now would not be happening if fans were in the stadium," the Dutch midfielder said.
The Reds played three home games in front of a limited crowd of 2,000 while the city was in the second tier of pandemic restrictions, winning two and drawing one.
If permitted, they plan to welcome back 10,000 supporters for their final-day Premier League clash with Crystal Palace in what they hope will be a precursor to a normalised 2021/22 campaign (via The Athletic).
In the meantime, these Kopites weren't too happy with Wijnaldum's comments about their Anfield slump:
These Liverpool fans won't give Wijnaldum an easy out
"Embarrassing excuse this"
Credit: @Ugo_nando99
"Can we please stop the excuses and just get on with it, please"
Credit: @TrentsDelivery
"Probably true but that's the way it is this season, you have to deal with the hand you're dealt. Stop with the excuses and just get on with it."
Credit: @duvetcapeman
"Probably true but that doesn't justify poor results or others out playing us every week"
Credit: @jaziz1989
"It's like LFC is the only team that doesn't have fans in the stadium"
Credit: @escandesco
"We are Liverpool Football Club!! no excuses please!!"
Credit: @matters_ho
"I'm not Gini hating at all, but I have wondered for a while whether his contract situation has had any effect on the team. There are a lot of contributing factors to how our season has played out"
Credit: @marksmith_84
In other news, many Liverpool fans call for this line-up change for Leipzig second leg.