Liverpool: Fans slam Mayor Joe Anderson's flip decision on Merseyside derby
Liverpool Mayor Joe Anderson has changed his mind regarding the Merseyside derby and now believes it should be played at Goodison Park.
The two Merseyside teams are ready to lock horns after almost three months out of action. Everton are set to host the Reds at their home ground, but it will be a nervy affair for all Evertonians as their rivals could potentially be crowned champions.
If Manchester City suffer a loss at the hands of Arsenal, Liverpool could clinch their first ever Premier League title on bitter enemy soil. However, there was some speculation over whether the derby would even be held at Goodison.
Will Liverpool win the Premier League against Everton?
Yes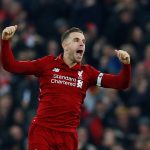 No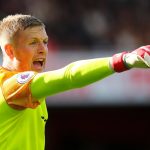 In his original statement, Anderson wanted the season to be ended early in order to adhere to social distancing regulations (via The Guardian). However, in a report from The Athletic's Greg O'Keeffe (relayed by James Pearce), the mayor has amended his decision.
Liverpool fans have responded to Anderson's change of heart but are slamming him for his seemingly fickle nature. One supporter has sarcastically tweeted 'imagine my shock', whilst another has commented that he is a 'hypocrite'.
Imagine my shock at his newest opinion. The politics have changed so he has changed his opinion. Who would have thunk it. 🤡

— Steven Kettle (@stekettle) June 7, 2020
Don't trust him. If Liverpool win he'll ring the police and say the team aren't complying with social distancing.

— Link is life (@Damion_Mealing) June 7, 2020
— Jesse Adnan (@jesse_adnan) June 7, 2020
He loves the attention does Joe . He is at least consistently inconsistent!

— Danny Tye (@DannyTye) June 7, 2020
Goodison is a couple of hundred yards away from Anfield the ground you said people will gather outside and break social distancing rules, why is goodison Ny different 🤷‍♂️
Hypocrite comes to mind Joe.

— Still the European Champions 😂 (@6Xs13) June 7, 2020
Rich Considering he was concerned about crowds gathering outside of Anfield if /when Liverpool win league and was also very vocal about restart.
Surely there must be major concerns about fans turning up at the ground for a Derby game, rather hypocritical I feel.

— stephen peers (@stephenpeers9) June 7, 2020
How do you feel about Mayor Anderson's latest decision, Liverpool fans? Join the conversation in the comments below…