Liverpool: Fans not keen on new Nike training gear
Nike continue to cause consternation among some of the Liverpool fanbase with their latest collection of club training gear.
The sportswear giants took over from New Balance as the Reds' kit supplier earlier this year but haven't got off to the ideal start in their debut season. Both Liverpool's new home kit and away kit for the 2020/21 campaign have had mixed reviews, with some really not on board with the designs so far.
Who is the better kit manufacturer for Liverpool?
Nike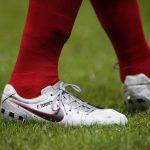 Adidas
New Balance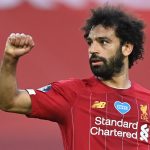 Reebok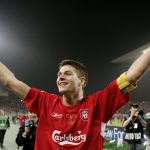 Nike have now released a new range of training gear which also seems to have fallen short of the mark in the eyes of many supporters. Reporter Dave O'Connell (@Dave OCKOP) has tweeted an image of a new training jacket, which has received a substantial backlash in the comments replying to the post.
One supporter has complained that the Nike designs "just get worse", with others criticising the detail on the back of the jacket, which appears to be the main focal point for negative comments.
Read more of the best replies from the Twitter pick below:
It just gets worse

— john mussels (@johnmussels) August 13, 2020
Absolutely horrible 🤯

— Paulsy Millen (@Paulsy83LFC) August 13, 2020
Horrendous

— caitriona staunton (@caitrionastaun1) August 13, 2020
AHH man. That looked so nice until I see that monstrous Nike tick on the back. 🤢

— Mitchell Scarvaci (@MitchScarvaci) August 13, 2020
Scary! Hopefully they'll come out with new designs for second half of the season

— ChinaCol 红人🧣 (@colinrvickers) August 13, 2020
Were designers at Nike drunk?! Seriously 🙈😖🤮

— Brid McHugh (@BridMcHugh) August 13, 2020
What's your opinion on this new Nike training jacket, Liverpool fans? Let us know what you think in the comments below!