Liverpool: Jordan backs Klopp to 'fix' Reds 'problems'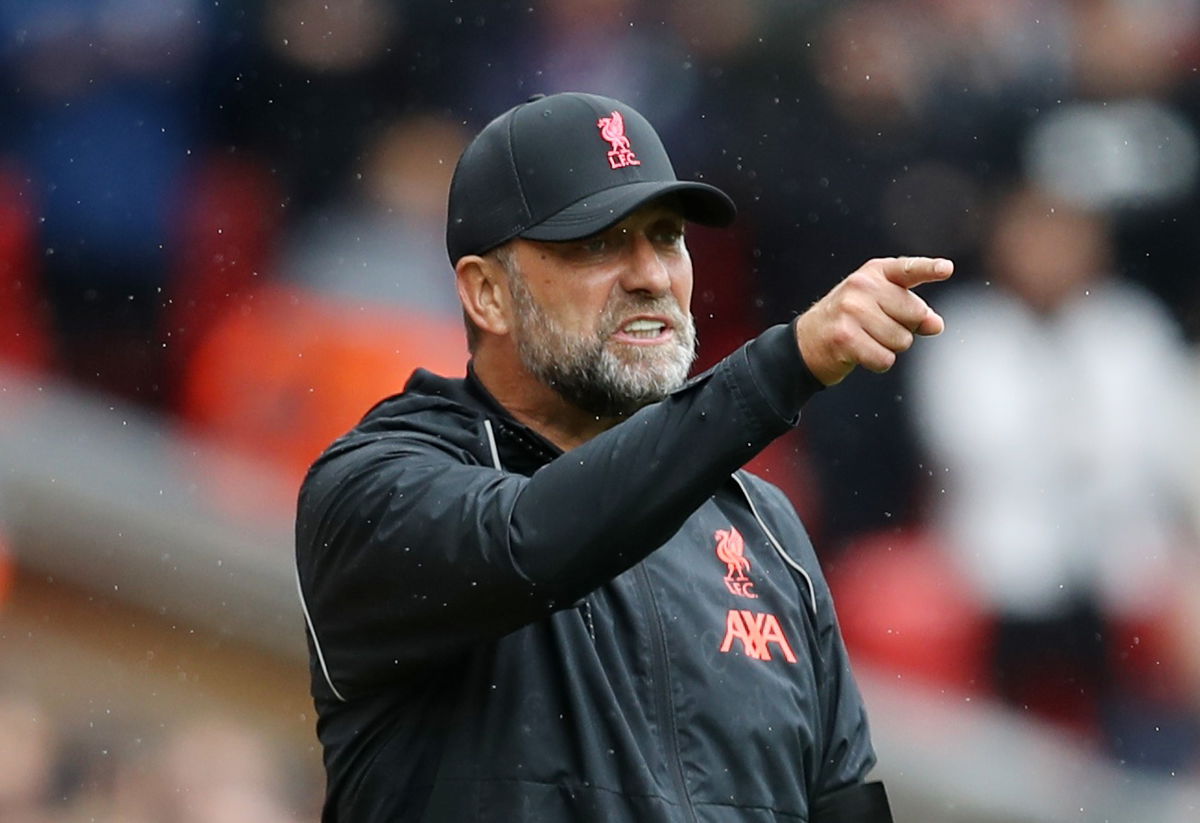 TalkSport's Simon Jordan has backed Liverpool manager Jurgen Klopp to fix the problems the Reds are undergoing form-wise.
The Lowdown: Trainwreck season
Liverpool currently find themselves 10th in the Premier League, sitting 11 points off a top-four spot and 21 points behind the league leaders.
The Reds were eliminated from the FA Cup and the Carabao Cup by Brighton & Hove Albion and Manchester City respectively, leaving the Champions League as the only competition they can win this season.
However, judging by their form and the fact their opponents are Real Madrid, we'd be amazed if they got past them over two legs.
The Latest: Jordan backs Klopp
Speaking on TalkSport's One 2 One, Jordan admitted there are a lot of problems surrounding the club at the moment, but he still backs Klopp to be able to find a solution.
He stated: "The current set of problems when Klopp comes out in the press and says he doesn't know what the answer is, isn't much of an encouraging sign.
"I think that Klopp is one of the best managers this country's ever seen. I know that the trophy record doesn't stack up that way.
"The challenge, for me, right now – this is not the side that defended their Premier League win with a very damp squib of a defence, that found itself losing central defenders and not being able to countenance the loss of injuries. This is a side that is miles away from application.
"I think Klopp will fix it, but I do think that Liverpool right now are unacceptable."
The Verdict: Focus on next season
We believe that this season is all but written off for Liverpool. By no means are we saying they should just roll over and give up altogether, but the possibility of trophies or achieving Champions League football looks unlikely.
What Klopp needs to do is address the areas on the pitch that he believes need improving. Judging by the fact they've not won in their last four league games, the team is far from the level required to be one of the best in England's top flight.
A theory that's been thrown around is the idea that Klopp is at the end of a seven-year cycle. The idea proclaims that Klopp begins to run out of steam after that amount of time, as that's when his stints with Mainz and Borussia Dortmund started to go off the rails.
Klopp has obviously dismissed this, and our view is that he'll have extra motivation to prove to those nay-sayers that he can continue to manage Liverpool going forward.
However, we can't help but agree with Jordan that some of his press conference antics are signs of a manager feeling the heat.