Liverpool: Rory Smith sends Reds transfer warning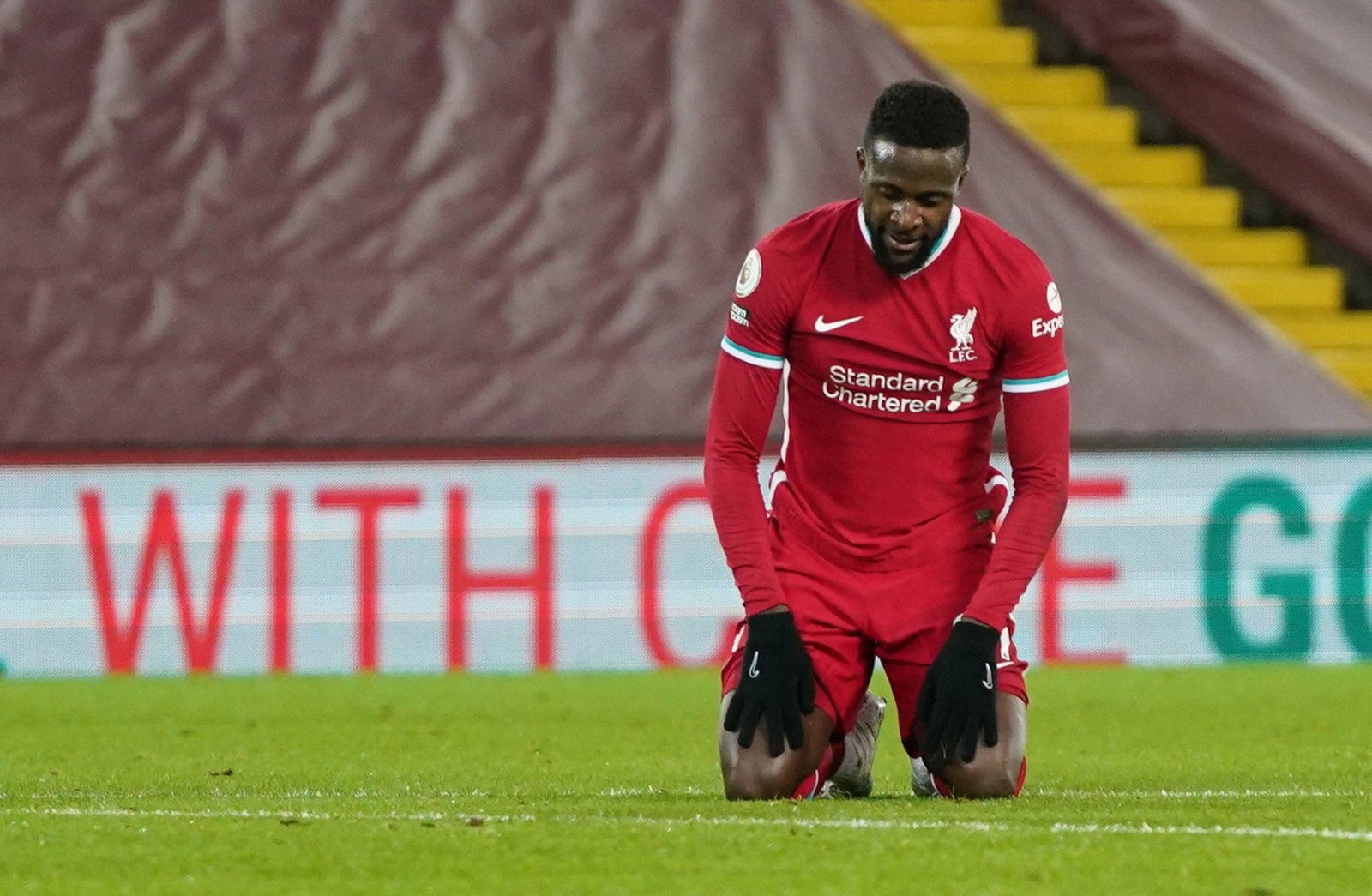 Liverpool are 'in for a real shock' as they look to raise funds through player sales, The New York Times' chief football correspondent Rory Smith has warned.
The lowdown
Liverpool made their first signing of the summer on Friday, sealing a £36m deal for French central defender Ibrahima Konate.
According to The Athletic's James Pearce, further incomings will partly depend on how much is generated from offloading fringe players. He noted that sporting director Michael Edwards is historically a specialist at extracting 'bumper fees' for 'unwanted' talent, but admitted that it will be more difficult to repeat the trick this summer in the midst of the global pandemic.
Football finance expert Kieran Maguire predicted in March that we would see a 'buyer's market' this summer.
The latest
In a tweet, Smith referenced two price tags reported by Pearce. Liverpool are said to value Divock Origi, who scored only one goal in 2020/21, at £20m, while they want £15m for returning Cardiff City loanee Harry Wilson, who has made a paltry two senior competitive appearances for the Reds.
The journalist opined with incredulity: "The days of Liverpool selling fringe players better than anyone else were over. If their plans are based on these valuations, they're in for a real shock. £15m for Harry Wilson? In a pandemic?"
The verdict
Smith has a point here. Why would anyone pay £20m for Origi off the back of such an underwhelming season? In truth, the optimal point to sell him was straight after his trophy-clinching Champions League final goal two years ago, when his reputation peaked.
As for Wilson, he may have shone in the Championship with seven goals and 11 assists, but you sense that most suitors will be keen on another loan move. He surely would have left permanently last summer if the market was there.
Ultimately, the Reds may have to generate cash through the sheer volume of sales rather than the individual transfer fees.
In other news, many Liverpool fans fumed at this transfer claim surrounding a rival club's superstar.