Liverpool's top goal contributor for every season since 2012/13 now revealed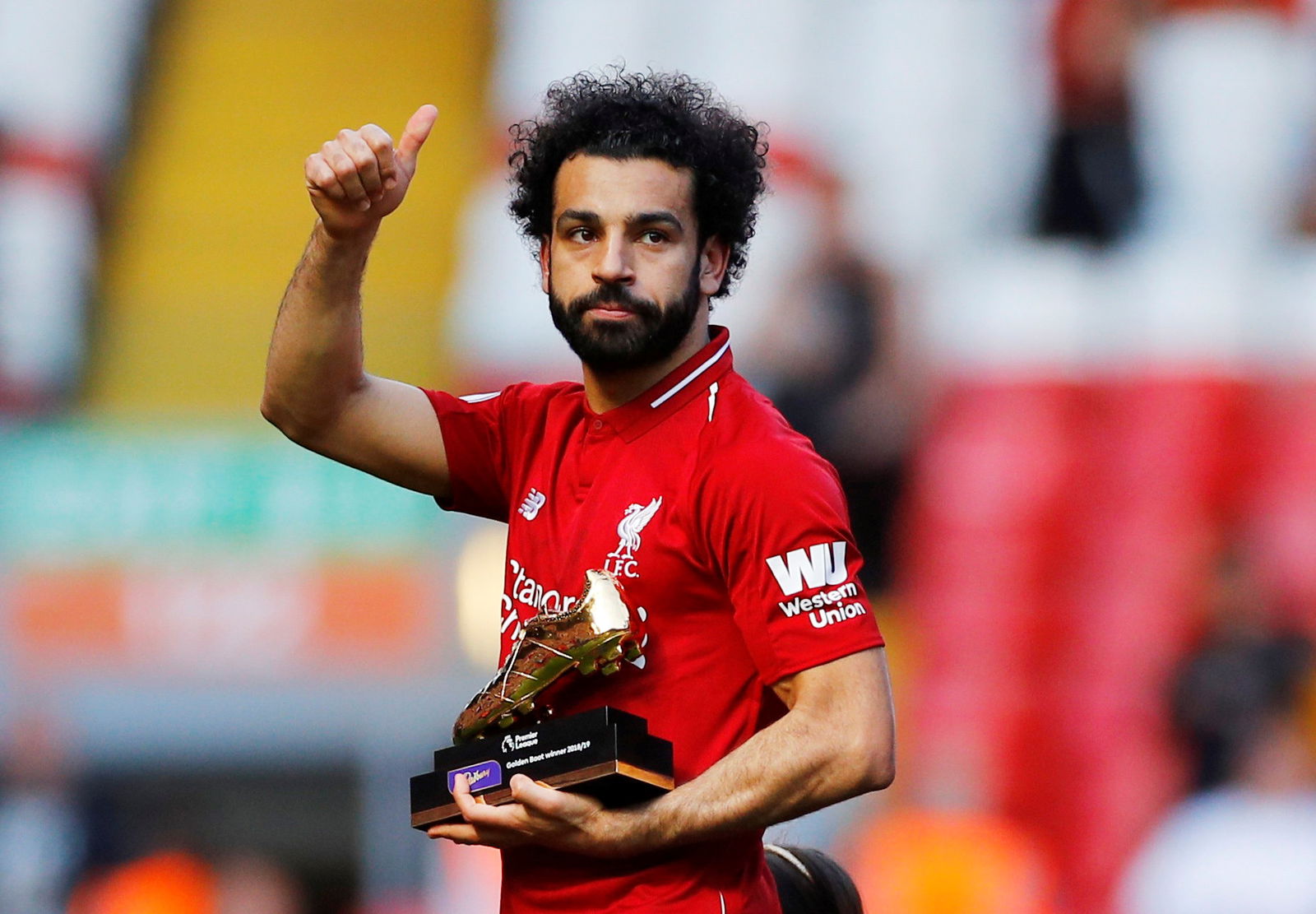 Liverpool's incredible history has almost always included a serial goalscorer in their side, from Ian Rush, King Kenny Dalglish and Fernando Torres, to Luis Suarez and Mohamed Salah. Where there is a Liverpool squad there is a world class striker, a couple of anomalies aside.
In the last decade, the Reds have been particularly blessed, having had the privilege of watching Suarez torment the rest of the Premier League, with Norwich City feeling the most of his wrath, before Salah followed in his footsteps a few years later.
Of course, there was a brief spell in which Brendan Rodgers lined up the likes of Rickie Lambert, Mario Balotelli, and Fabio Borini. But that has been discreetly put into the past now, never to be seen again, with Jurgen Klopp's heavy metal football writing a new chapter in the Liverpool history books.
It has been a chapter full of success, too, and a front three worthy of the number of honours. The transition from Lambert, Balotelli, and Borini to Salah, Roberto Firmino, and Sadio Mane epitomises just how far Liverpool have come since 2015.
Stats from TransferMarkt revealed one dominant attacker when it comes to goal contributions since 2012, however. Below we've listed the player with the most goals and assists from the last ten Liverpool seasons.
12/13: Luis Suarez – 43
When Fernando Torres left on Deadline Day of January 2011, not even the most optimistic of Liverpool fans would have expected a quick fix. Yet, in came Luis Suarez – an unfamiliar name at the time that would soon become the thorn in every Premier League team's side.
The 2012/13 season is when things really began to take off, with the forward scoring 30 goals, and assisting a further 13 in all competitions.
13/14: Luis Suarez – 50
If the 2012/13 version of Suarez was impressive, then the Suarez we saw a season later was out of this world. After missing the first five games through suspension for biting Branislav Ivanovic, the Uruguayan went on to score 31 goals in 33 league games to pick up the Golden Boot, and assist 17 goals in all competitions.
With 48 goal contributions in the league, Suarez single-handedly dragged Liverpool into the title race at times, before eventual heartbreak, with Manchester City winning the title following Steven Gerrard's famous slip against Chelsea.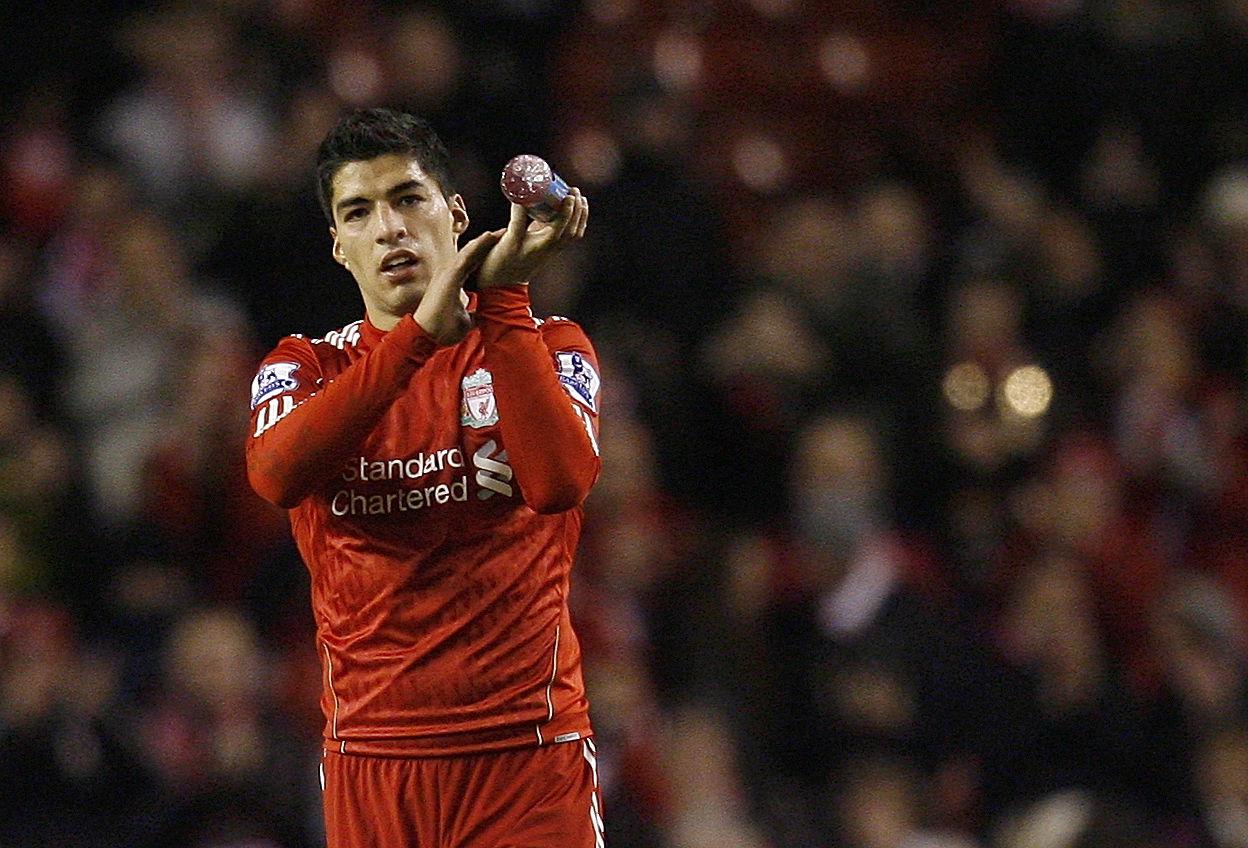 14/15: Jordan Henderson – 22
Can you tell that this is the season after Luis Suarez left? Because we certainly can. Jordan Henderson is by no means a goalscoring midfielder, either. Yet, with an impressive 15 assists and seven goals, topped Liverpool's goal contributions list in a campaign to forget.
It's no surprise that the Reds finished sixth, with their highest contributor going from 50 to just 22 in the space of a year.
15/16: Roberto Firmino – 22
Back to a more positive outlook, the 15/16 season saw the arrival of Klopp and the beginning of turning the doubters into believers. And what better player to highlight that change in attitude than one of the best to play for Klopp? Firmino proved an instant hit in his first season, with 11 goals and 11 assists.
16/17: Philippe Coutinho – 24
Speaking of Liverpool's Brazilian players, Philippe Coutinho had a season to remember under Klopp in 2016/17, with 24 goal contributions.
With Mane and Firmino alongside him, the midfielder flourished, with particularly impressive performances against Arsenal on the opening day and West Ham away, in which he scored two braces.
His last full season at Liverpool, it's fair to say that he went out with a bang, having helped Klopp's side to a Champions League return.
17/18: Mohamed Salah – 60
If you're not a fan of Mohamed Salah, it's probably best to look away now, because from 2017 onwards, he has been dominant in a Liverpool shirt.
Starting with his debut campaign, the Egyptian instantly proved any doubters wrong, and in some style, too. By the end of the season, he had broken the record for most goals in a 38-game Premier League season by scoring 32 to seal his first Golden Boot.
A season of 44 goals and 16 assists led Liverpool to the Champions League final, where they suffered heartbreak against Real Madrid, as Salah was forced off with injury early in the first-half.
18/19: Mohamed Salah – 39
Don't say I didn't warn you. Here's Salah once again at the forefront of Liverpool's attacking exploits. This time, there may have been no record for the former AS Roma man, but he did, at the very least, end the season with another Golden Boot to his name, with 22 league goals.
In all competitions, meanwhile, Salah netted a total of 27 goals, and assisted a further 12 as Liverpool bounced back from Champions League heartbreak the season before to defeat Tottenham Hotspur 2-0 in the final, partly courtesy of Salah penalty in the first minute.
19/20: Mohamed Salah – 36
Guess who? Yep, the Egyptian King is out of this world, isn't he? And, this time, his contribution led to Liverpool's first-ever Premier League title. With 23 goals and 13 assists in all competitions, Salah once again shone at Anfield.
Salah's Most impressive performances came in the 3-1 win over Manchester City and the 2-0 win over Manchester United, in which he scored late on to cue the famous celebration at the Kop end and all but confirm the title.
20/21: Mohamed Salah – 37
Now onto Salah's most difficult season yet in a Liverpool shirt.
With the Covid-19 pandemic forcing games to be played behind closed doors, and Klopp left with Nat Phillips, Ozan Kabak, Rhys Williams and makeshift centre-back Fabinho to turn to after a flurry of injuries, it was Salah's goals, at times, which kept Liverpool in the hunt for top four.
31 goals and six assists in all competitions gave the Reds hope. And, by some miracle, an Alisson Becker header put them on course for a third-placed finish to end a nightmare campaign.
21/22: Mohamed Salah – 47
Salah's best season numbers wise since his debut campaign, there was a period of time throughout last season when a Salah goal became an expectancy rather than a possibility.
He ended the season with disappointment, of course, having lost the Champions League final after missing out in the title race. But with a Golden Boot, Playmaker award, League Cup and FA Cup medal to provide comfort, we think he'll be alright.
With 31 goals and 16 assists in all competitions, Salah was more than worthy of the PFA Premier League fans' Player of the Year.