Liverpool: Fans upset with takeover news
FSG have helped put Liverpool right at the top of European football.
Since they took over in 2010, the Reds have eventually become the best team in England as they top the Premier League by a huge 25 points, whilst they are also a force to be reckoned with in Europe – they have reached the last two Champions League finals, winning one. Not only that, they have completed some stunning business with the signings of the likes of Alisson and Mohamed Salah.
However, according to Graeme Souness on Sky Sports (via The Daily Mirror), things could have been so much different. He said that Manchester City's owner, Sheikh Mansour, tried to purchase the Reds before completing the takeover of the Citizens.
Who would you rather have as owners?
FSG
Sheikh Mansour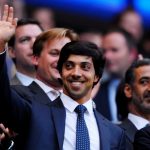 Despite all of their recent success, it seems that plenty of the Anfield outfit's supporters are disappointed that they were not bought by the Middle East businessman. They have taken to Twitter to share their thoughts, and you can see some of the best comments from the social media platform below.
We'd have won every league since if they bought us, with Liverpool name, draw and their wealth, in fairness we'd have destroyed the league with our dominance https://t.co/GZQa8qRjbt

— John O Sullivan (@Corballyred) May 13, 2020
Steven Gerrard would have a PL trophy to his name if this happened btw https://t.co/ttgDPR4LN8

— Arifur® (@ArifurFC) May 13, 2020
Hicks and Gillette, the worse thing that happened to Liverpool. https://t.co/3NwyfPn6KA

— Compassion Karikari 🇬🇭🇬🇭 (@Compassionkg) May 13, 2020
More reasons to hate hicks & gillet🤬

— Muzz (@fatmuzz10) May 13, 2020
If this happened Gerrard could've get a PL medal

— Ansal NA (@Ansal92) May 13, 2020
Now we have donkeys who won't spend without selling first

— Brett v2 (@LFC_Brett) May 13, 2020
Let us know what you think!