Liverpool: Fans fume at Premier League restart report
There was good news for Liverpool fans on Wednesday – the Bundesliga confirmed that they will restart their season on May 15th.
Of course, Germany has not been affected as badly as the United Kingdom during the current pandemic, but their decision to get the campaign up and running again should give Reds fans plenty of hope that the Premier League too will be able to resume at some point in the near future.
The division itself has reiterated its desire to see the season completed, with there even being an operation called "Project Restart" to make sure that happens. Of course, how football will look like once it returns is another thing to consider.
Do you think these plans are necessary?
Yes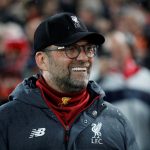 No
According to The Telegraph, the Premier League will include several new rules to try and make the game safer. Amongst the new laws will be the ban of spitting, team celebrations and swapping shirts.
This report has the Liverpool fans reacting, and it is fair to say they are rather unhappy with the news – one fan called the plans "unnecessary". They have taken to Twitter to share their thoughts, and you can see some of the best comments from the social media platform below.
That's insane. I thought they said every player will be tested before every match? So if they are tested and are found negative, what's the need for all of these?

— Life's Thoughts (@ruchendy) May 6, 2020
Seems unnecessary.

— g (@gdstynvtr) May 6, 2020
Wow!

— .thefrogg🐸 (@davidthegift) May 6, 2020
This is getting ridiculous 🙄

— Josh (@killoran_josh) May 6, 2020
Don't really understand this — not sure how team celebrations are any different from physical contact and tussling which will come during a game?

It's going to feel like a completely different game when it's back — incredibly surreal. https://t.co/SARKOYY3tr

— Laurie (@LFCLaurie) May 6, 2020
You can battle with 363 players every corner and free kick swing into the box. But don't go give your mate a hug when he scores 🙄

— Scouse House* (@LymTime11) May 6, 2020
Let us know what you think!