Liverpool: Fans laud Momo Sissoko after James Pearce interview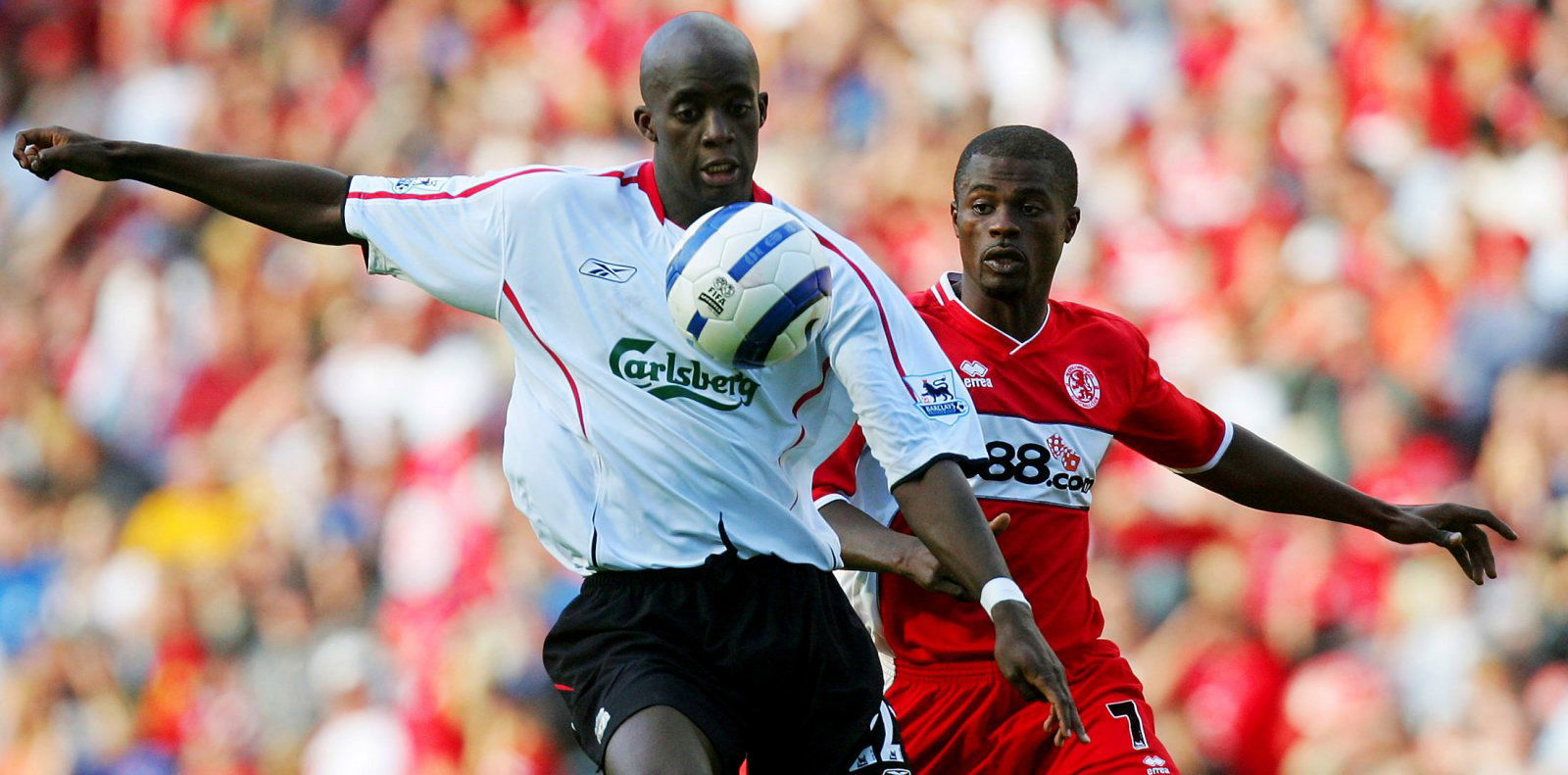 Momo Sissoko is one of the names that many Liverpool fans may have forgotten, but he was once a regular fixture in the Reds' midfield.
In his first season, he made 45 appearances in all competitions, and won the FA Cup during the 2005/06 season. He was also a regular the following term too, but disaster struck for the former Mali international against Benfica in February 2006 – then 21, he was kicked in the head by Beto, and he was never quite the same after returning from that horrific injury.
That is something he himself admitted in an interview with The Athletic's James Pearce. It wasn't just that he discussed either – he spoke about his whole career in the game.
Was Momo Sissoko underrated?
Yes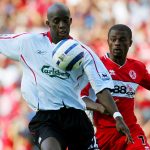 No
This has given the Liverpool fans the chance to reminisce about him, and it is fair to say that they are still rather fond of the midfielder – one even called him an "absolute machine". They have taken to Twitter to share their thoughts, and you can see some of the best comments from the social media platform below.
Super player. Loved him.

— Liam Griffiths (@liam7griffiths) May 18, 2020
He was class before that eye injury. Fan favourite for life.

— gaz downey (@downeyg12) May 18, 2020
He was like Viera before that injury, after injury was more like Moussa Sissoko. Horrific eye injury.

— Jurgen's SIXy Football* (@Daredevil_1892) May 19, 2020
Sissoko was such an underrated player for us. I didn't really appreciate him as much at the time. https://t.co/Tw37fZt7t2

— Dahir (@dboetan7i) May 18, 2020
He's absolutely right. He was a monster in midfield before that injury…. An absolute machine…. Never stopped breaking play up and pressing. He was nowhere near the same player after that injury. Top guy though 👍

— Bring on the * (@roscoe_2000) May 18, 2020
What a player he was. We'd unearthed a gem with Momo, one of the best at what he did, a part of the best midfield in the world. Devastated when he got injured, didn't look good at the time, turned out to be the cruelest of kicks.

— Paul Winn * (@The_Paul_Winn) May 18, 2020
Let us know what you think!