Liverpool: Fans disgusted by Premier League report
Liverpool fans must be getting desperate as they wait and see whether the Premier League season will be restarted.
It is bad enough that they are within two wins and six points of winning the title after being the best team by far this campaign – they are 25 points clear at the top of the league – but the fact they have not finished a season on top of the table in 30 years adds an extra layer to things. Whilst the Premier League have reiterated their desire to finish the season, it is still up in the air as to whether it will restart.
There have been suggestions that the rest of the games could be behind closed doors. Obviously, that would mean no fans in the stadia, but the Premier League reportedly have a solution to create some atmosphere. The Daily Mail say that the league could offer an app that would allow fans to send virtual jeers and cheers to the grounds in under a second.
Do you like this idea?
Yes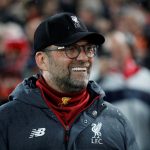 No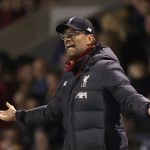 This has had some Liverpool fans talking, and it is fair to say that they are not exactly behind the idea. They have taken to Twitter to share their thoughts, and you can see some of the best comments from the social media platform below:
I am absolutely howling @LFC do not do this https://t.co/18lWjGW6AO

— ♊︎ (@tssrby) May 5, 2020
Hahahaha wow. Feel like I've fallen down a rabbit hole and into a parallel universe over the last few months. Everything feels like it's become a parody of itself. It's like an episode of black mirror. https://t.co/uGibxa0YzO

— Ben Kelly (@bkelly776) May 5, 2020
Yeah, time to void the season https://t.co/F0Y9r0FaNQ

— LFCJ (@LFCJ__) May 6, 2020
Terrible idea https://t.co/yls2494Wnv

— Deathstroke * (@NegusSabali) May 6, 2020
So basically, we'll be copying Man City?

— (@LFCRyxn) May 6, 2020
Is it April fools day ?

— RedJD77-78-81-84-05-19 (@RedsfanJD) May 5, 2020
Liverpool fans, what do you make of this proposed idea? Let us know what you think by commenting below!