Liverpool: Fans discuss Gini Wijnaldum's future following James Pearce contract update
Uncertainty continues to swirl around Gini Wijnaldum's future at Anfield as he is still yet to sign a new deal.
James Pearce has provided a new update on the Dutchman's situation and has said Liverpool must start to consider their options so as to not risk him leaving for free next year.
Should Liverpool keep or sell Gini Wijnaldum?
Keep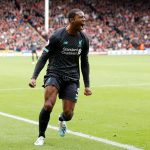 Sell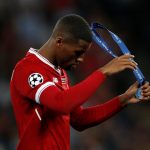 "Uncertainty continues over Wijnaldum's future," The Athletic reporter stated (relayed via @AnfieldEdition). "If it's not resolved soon then they'll have to decide whether to sell him or keep him like they did with Emre [Can] knowing he will probably leave for nothing next summer."
Wijnaldum first signed for the Merseyside outfit in 2016 from Newcastle for a fee of £25million (via BBC Sport). The 29-year-old is now valued at £36m, which would bring in a nice profit for the Reds should they opt to sell. However, the midfielder has become a huge part of Liverpool's squad and it's unlikely they will cash in unless their arm is twisted.
Loads of Kopites are discussing what this could mean for Wijnaldum's future at the club. One fan has said the news is 'baffling' as they can't see why he wouldn't want to sign a new contract. Another supporter has said they 'think he's gone' as a result of him putting off agreeing new terms.
Read more replies from the Anfield faithful here:
Its baffling. He seems happy hrs playing regular does he just fancy a new challenge? If so can't fault him but wish they would sort it 1 way or another

— Steven****19****liverpooltiliDIE (@STEVENMCK3) July 26, 2020
If he won't sign then very sadly he will have to be sold so we have funds to spend where JK thinks necessary.

— DJG…LFC Champions of Everywhere (@DavidGoulbourn1) July 26, 2020
He obviously wants to go or he would have signed it by now its as simple as that.

— Bobbysteeth85 (@bobbysteeth85) July 26, 2020
Even if he wants to leave, who's he going to join better than us? There is nobody. Doesn't make sense from a football point of view, but if he doesn't sign, sell him before he goes on a free.

— : (@SafKh_) July 26, 2020
I think he's gone. Everyone who was going to sign a contract has done so with little hassle. He'll be missed but it's better to get to a decision soon rather than hold us hostage

— General (@SilverDeGeneral) July 26, 2020
I'd prefer him to sign and stay but if he is going it has to be this summer so we get a fee..can't let him go for nothing next year

— Steg (@Steg777) July 26, 2020
Do you think Wijnaldum will sign a new contract? Or is he headed out the door? Let us know your thoughts in the comments below…