Manchester City: Fans slam Newcastle complaint over refereeing standards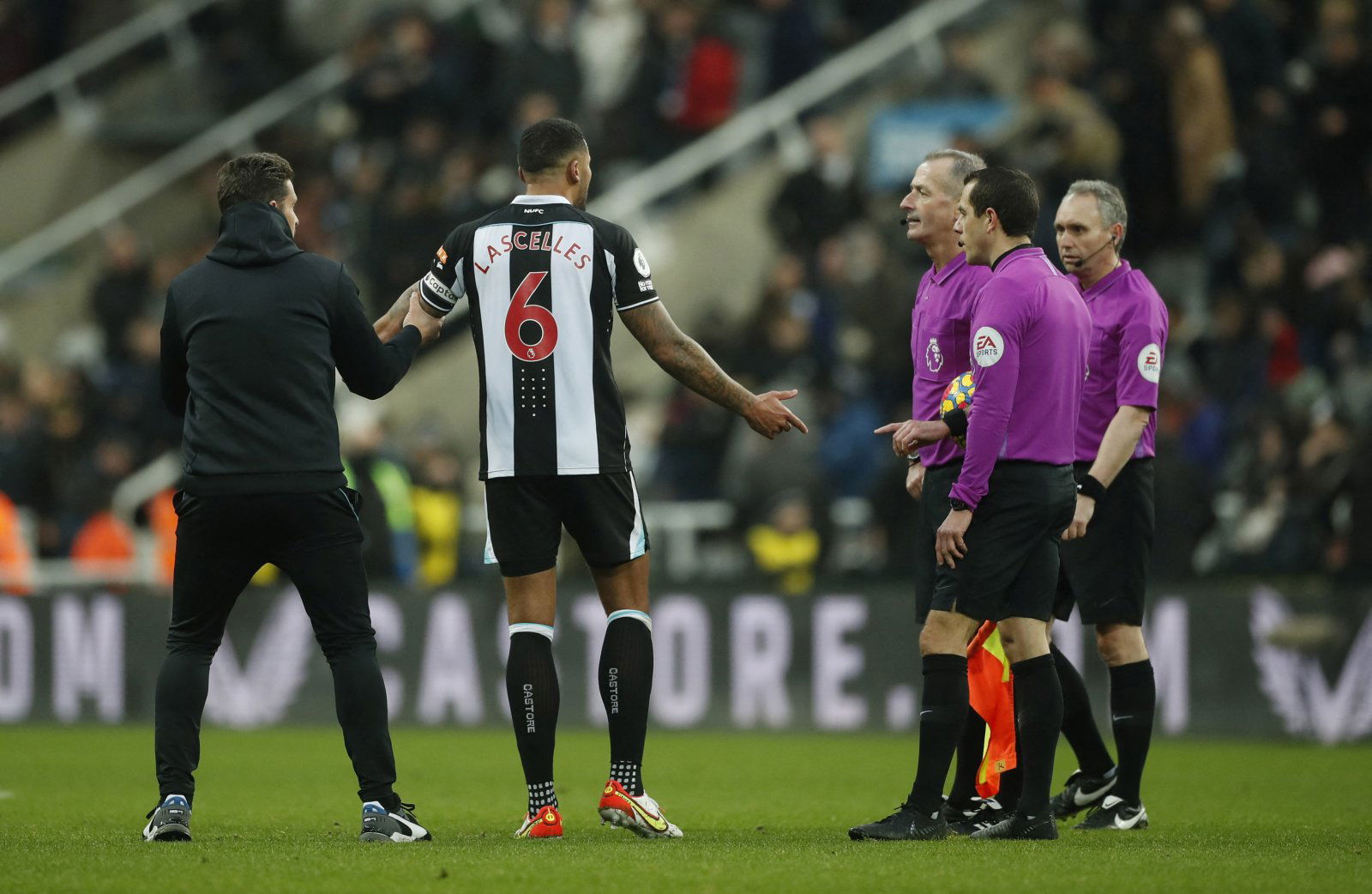 Some Manchester City fans have slammed the news that Newcastle United will make a formal complaint about refereeing standards.
The Telegraph are reporting that Newcastle are set to submit a formal complaint questioning the quality of refereeing from their last three games.
Eddie Howe's side will ask for clarity over controversial decisions that the Magpies suffered in their recent defeats to Leicester, Liverpool and the Sky Blues.
Howe has become increasingly frustrated by these decisions and has asked staff at the club to package together a set of clips to illustrate how these controversies have contributed to their recent defeats.
However, one single controversial decision, namely when Ederson clattered into Ryan Fraser in the penalty area at 2-0, would not have greatly affected the result on Sunday as Pep Guardiola's side beat Newcastle 4-0 away from home, after the stellar performances of goalscorers Rúben Dias, Joāo Cancelo, Riyad Mahrez and Raheem Sterling lit up St James' Park.
These Man City fans react to Newcastle's complaint
Twitter fan feed City Xtra relayed the news of the complaint on social media. Lots of City fans met this with disdain, while others responded with sarcastic comments and one called it "weird behaviour" from the Magpies.
Here's what these fans had to say regarding Newcastle's intentions to make a formal complaint over refereeing:
"Richest club in the world complaining"
Credit: @SxrgioSZN
"4-1 loss wouldn't have made any difference in their standing lol"
Credit: @kunsologist
"I've always found it a bit weird when all managers talk about in their post match interview after a 0-4 thrashing is a penalty that they should have got. If Pep did that I'd be absolutely furious. There's a time and a place, you need to apologise for your own performance first"
Credit: @mcfcIeo_
"City should make these types of complaints almost every game. We just trying to be as perfect as we can be, not to give the referees much to do us over."
Credit: @jgedeon1717
"Maybe they should make a formal complaint to their defence about the standard of defending in their last three games vs Leicester, Liverpool and Man City."
Credit: @RCorless33
"Weird behaviour"
Credit: @Kafkaesque_10