Manchester City: Pep Guardiola issues surprise over Erling Haaland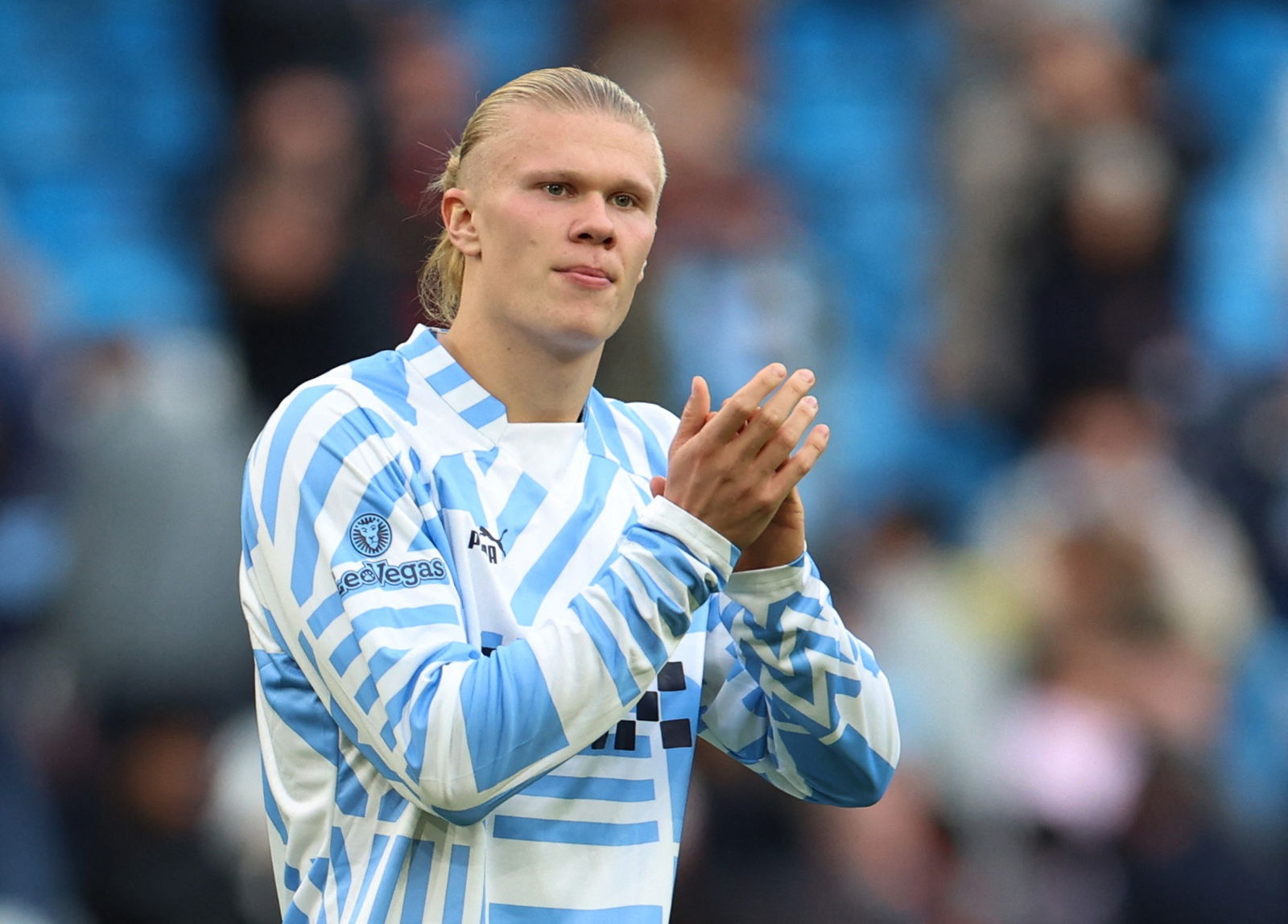 Manchester City boss Pep Guardiola has revealed his surprise over summer signing Erling Haaland, with his work ethic just one of the topics mentioned by the Spaniard.
THE LOWDOWN: GOALSCORING GENIUS
When Erling Haaland put pen to paper on an initial £51m deal with Manchester City, the writing was already on the wall – he was going to score goals.
But even the most optimistic of fans would have struggled to depict the current goalscoring onslaught that we've grown used to seeing week in, week out.
With 25 attacking contributions in the form of 22 goals and three assists across 16 appearances, the 22-year-old has completely blown the opposition away in City colours, no matter what the competition.
THE LATEST: PEP'S POSITIVE SURPRISE
Speaking to the media ahead of Manchester City's Champions League clash with Borussia Dortmund, the Spaniard was asked: "What has Haaland done you didn't know he could do?"
As per the Manchester Evening News, he replied: "I didn't know how good he was moving in small spaces in the box, he scores a lot in the box. He goes away from the action to be closer to the goal, these kind of moments is not easy for a striker."
But it is his mental state that has impressed Pep the most: "Apart from that his work ethic, he is one of the first to arrive for the training centre, one of the last to leave.
"He looks after his body, well-educated in how he has to live as a professional and he has the intent to get better. Last season, he had a few injury problems, but this year, thanks to our doctors and physios, he can play every three days, which is really important for us and for him."
THE VERDICT: IT JUST GETS BETTER
It seems as though Haaland is the gift that keeps on giving for Manchester City.
As if his goalscoring record was not impressive enough, the Norwegian's off-the-field actions are indicative of the utmost professionalism, which is perhaps where the foundations of his football perfectionism have been birthed.
It sounds as though Haaland is the perfect complementary asset both on and off the pitch, which will surely see him achieve great things in the game.