Profit Players: Plenty of Manchester City fans appreciate what Ilkay Gundogan has brought to the team for £20m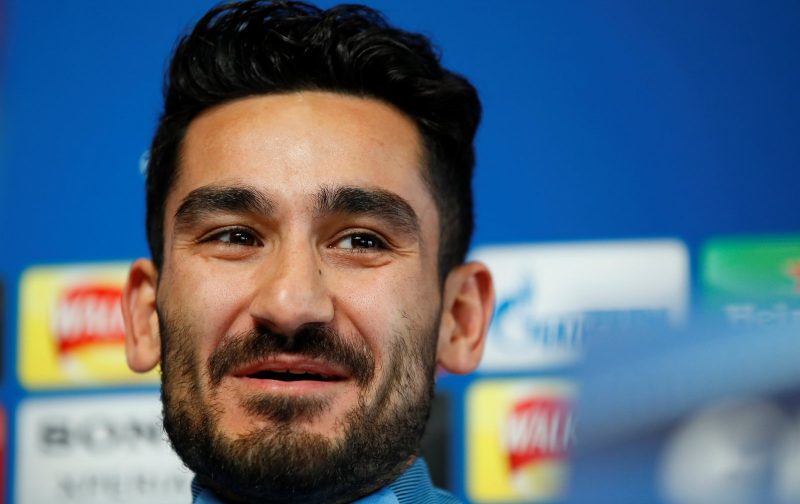 This article forms part of our Profit Players feature series, which is where Football Transfer Tavern takes a look at how well a player has fared since being signed or sold, using statistical figures and statements from pundits to prove how good of a deal the club managed to achieve.
On Tuesday, Manchester City marked the four-year anniversary of Ilkay Gundogan's arrival at the Etihad Stadium on the club's official Twitter account @ManCity. When the Germany midfielder joined the Premier League side from Borussia Dortmund on 2 June 2016 in a £20m deal, he became Pep Guardiola's first signing as the club's new manager (as per BBC).
https://twitter.com/ManCity/status/1267742751866511361
Three years previously, he had scored in a Champions League final for the Bundesliga club and, after Manchester City lost out in the semi-finals a few weeks before his arrival in England, it would have been hoped that he could repeat the feat in sky blue. Alas, Gundogan's first season at the Etihad would be one of frustration.
At the time of his signing, he was nursing an injury which would rule him out of Euro 2016 and delay his Manchester City debut until mid-September. A return of five goals in 16 games suggested that he could have a telling impact in Guardiola's team but cruel misfortune struck again in December when a knee ligament injury sustained against Watford ended his season. Having already missed the previous two major tournaments for Germany, luck was simply not on Gundogan's side injury-wise.
Poetic justice of a sort was served in September 2017 when he marked his comeback against the Hornets in a 6-0 win and, in a season thankfully free of further injury setbacks, he featured in 30 Premier League games, albeit with an even split of starts and substitute appearances.
The opening months of 2018 arguably saw Gundogan at his best for Manchester City as he helped himself to two goals in a Champions League romp at Basel before a record-breaking performance in a league win over Chelsea shortly afterwards. On that day at the Etihad, the midfielder set a new Premier League record for most passes attempted (174) and most passes completed (167) in one match, taking both records from team-mate Yaya Toure (via premierleague.com).
The German had a league winner's medal to his name a few weeks later and had four more trophies to add to his CV the following season. The highlight of his campaign was the stunning free kick he netted on the final day of the Premier League as Manchester City's 4-1 win at Brighton, one of six league goals for Gundogan in 2018/19, enabled them to pip Liverpool to the title.
He has chipped in with a further five goals and five assists this season, taking his total for each to 22 in his 154 appearances for the Cityzens. In three more games for Borussia Dortmund, he managed just 15 goals and 20 assists, while he has consistently maintained a passing success rate of more than 90% in his time at the Etihad.
Who was the best signing of Pep Guardiola's first season at Man City?
Gundogan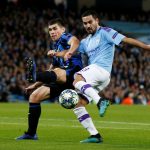 Sane
Jesus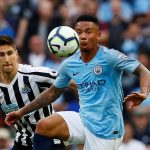 Other (comment below)
Gundogan may not be a guaranteed starter under Guardiola, nor is he among the team's standout performers in terms of WhoScored match averages. However, the replies to Manchester City's Twitter post from earlier in the week indicate that he certainly isn't underappreciated by a lot of the club's supporters, plenty of whom feel that he is something of an unsung hero in the squad.
The substantial injury troubles which threatened to ruin his City career back in 2016/17 have thankfully abated since and the 29-year-old has gone on to become a trusted, reliable foot soldier for Guardiola. At the time of his arrival in England, his market value according to TransferMarkt was £7m more than what City paid for him, while his valuation peaked at £45m towards the end of 2019. Even in financially uncertain times for football amid the coronavirus pandemic, he is still valued by TransferMarkt at £36m, significantly higher than when he came to the Etihad.
All things considered, Gundogan has been a sound buy for £20m.
Man City fans, do you think that Gundogan's contribution is often overlooked? Has he been a value for money signing in your eyes? Give us your thoughts in the comments section below!