Manchester United: Fans fume following Raiola comments on Pogba and his future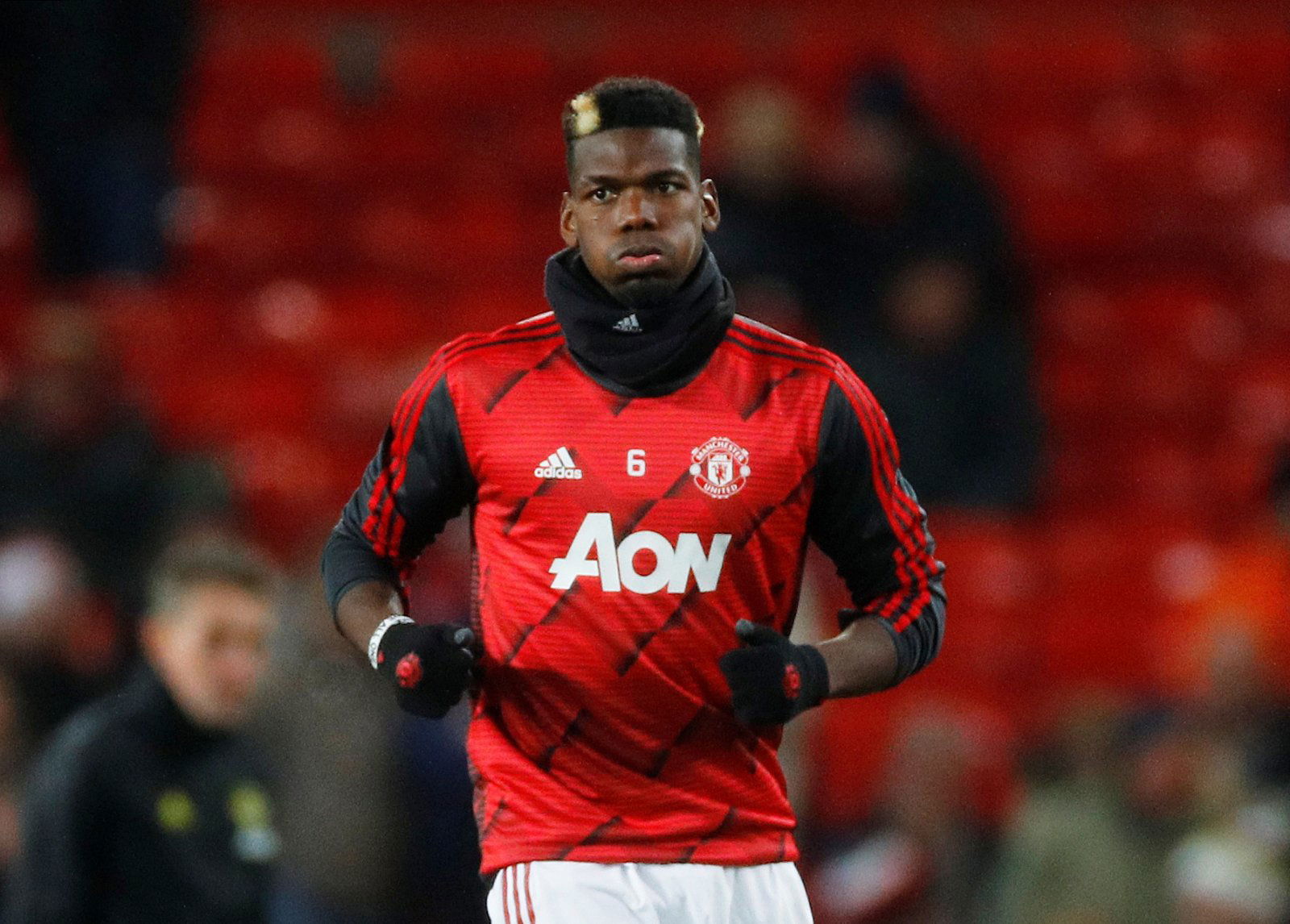 Many Manchester United fans are reacting to the latest comments made by Mino Raiola on the future of midfielder Paul Pogba.
Respected Sky Sports Italia journalist Fabrizio Romano reported on what the agent of Pogba had to say. Romano tweeted: "Mino Raiola to Tuttosport: 'I can say that it's over for Paul Pogba at Manchester United'."
This is not what United fans would have wanted to hear, especially after the Frenchman scored against West Ham on the weekend and with the club building-up to their huge Champions League game against RB Leipzig.
The Red Devils are level on nine points with the Bundesliga side and also Paris Saint-Germain, and with it being the last group game left, there is a lot of pressure on the match, so distractions such as this are not helpful at all.
The 27-year-old has not been at his best, and this has seen him have to settle for a place on the bench when he returned from injury (Transfermarkt).
However, with him scoring his first goal of the season on the weekend – a very good goal at that – many fans would have been hoping that he was close to getting back to his best.
However, these latest comments could cause a lot of damage and the whole situation will need to be sorted sooner rather than later.
Here is what Man United fans had to say following the comments on Pogba:
Look if he wants to leave let him go. No use being stuck in a relationship where you're unhappy.

— Thebe Matlhaku (@thebtalk_) December 7, 2020
What Raiola has just done is absolutely disgraceful! The day before an important match

— M. Hefni Roziqi (@penk22_) December 7, 2020
Mino Raiola is the biggest virus in football.

— RiZzy🔴 (@RiZzyUTD) December 7, 2020
He should've gone in the summer and Martial too. United need to nail the signings tho. Although wouldn't be surprised if Ed gives him away 🤦🏻‍♂️

— Chris Dalton (@Dalts11) December 8, 2020
He has to make himself front and centre at a key moment in United's season. Raiola is everything that's wrong with modern football.

— Adam Williams (@AW_UtdDU) December 8, 2020
I can't wait to see the back of Paul en his henchman Mino. Enough is enough, no footballer has made a mess of his career like Paul and his agent.

— iBriel (@tonbriel) December 7, 2020
Bye bye 👋🏻 Nothing but a disruption and hasn't played consistently well at any point. Bloke thinks he should be compared to the greats of game 🤣🤣

— Matthew Kirkpatrick (@mattkirk1982) December 7, 2020
In other news, find out which news about United's transfer business has left fans fuming here!