Manchester United: Fans react as club negotiate new contract with Dean Henderson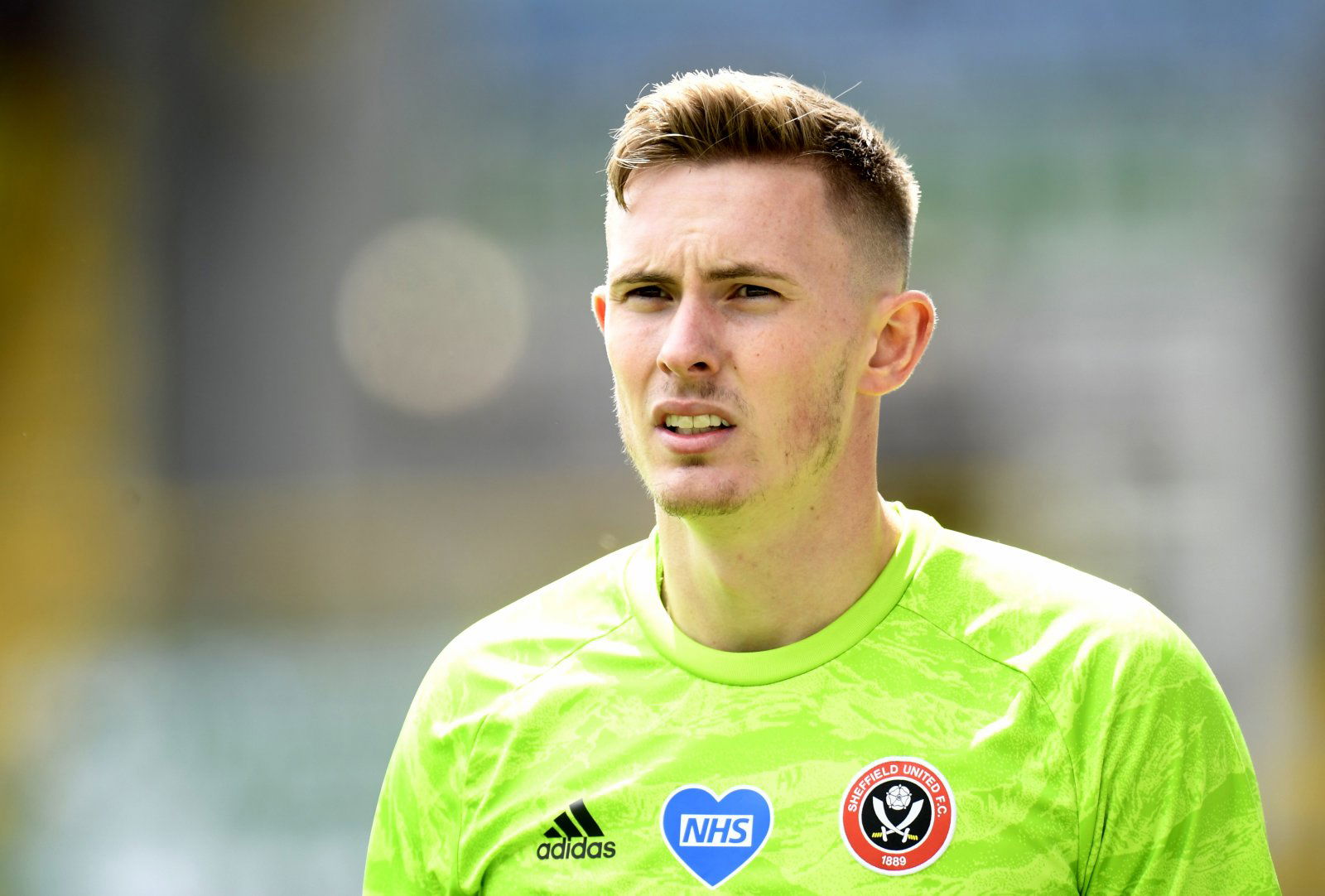 With Manchester United having both David De Gea and Dean Henderson available for next season, they arguably have plenty of depth in their goalkeeping department with Sergio Romero also available as well.
Henderson is only 23 years-old but has impressed whilst on loan for Sheffield United as the Englishman, who is valued at £18 million, was a crucial player as the club kept thirteen clean sheets in the Premier League, whilst he also made 97 saves as well as one penalty save.
There is now an update on the player as Sky Sports have reported that negotiations are currently underway over a new contract. These negotiations are at an advanced stage and the long-term deal will see him get at least £100,000-a-week (£5.2m per year), which will then make him one of the best paid goalkeepers in the world.
This news was tweeted out by utdreport, and it has received a mixed reaction from a lot of the Man United fan base which is understandable as he did impress in his debut campaign in the Premier League for the Blades, but hasn't actually played in the top flight for United so to be paid so much can come as a surprise.
However he is young and has a lot of potential to improve, with many already discussing his prospects in the England squad as he has already been called up by Gareth Southgate.
Here is what fans said following the news, with one describing the club's wage structure as "mental":
Negotiations between #mufc and Dean Henderson over a new contract are at an advanced stage. He's close to signing a new long-term deal worth in excess of £100,000-a-week, making him one of the best paid goalkeepers in the world #mulive [sky]

— utdreport (@utdreport) August 19, 2020
What a joke 100k for what

— Jack (@utd_Jack_) August 19, 2020
He proved himself and probably could something close to that wage somewhere else. We are making an investment in him. He will be DeGea's replacement. Will it work out? Nobody knows. Like all deals in football, it could be a great deal or a horrible one.

— It's Casper (@casperld) August 19, 2020
Williams new deal on £65k.
Henderson new deal on £100k.

Our wage structure is mental. We reward mediocrity and then wonder why we struggle to sell them when they underperform.

— Michael (@TFWriter) August 19, 2020
Will be fantastic for De Gea to have proper competition now , I just feel he is too comfortable knowing he's always number 1, Henderson will have a point to prove

— ® (@UtdYanz) August 19, 2020
For what?

— AndyRobertsLUHG (@AndyRobUnited) August 19, 2020
Definitely well deserved, he is a great talent that we need to hold on to

— DILLINGER (@DillanMUFC) August 19, 2020
Erm… that's a quite a lot tbh

— ¹ (@utdsaeed) August 19, 2020
Man United fans, what are your thoughts on these contract talks? Comment below!