Manchester United: Fans react as Dean Henderson signs new long term contract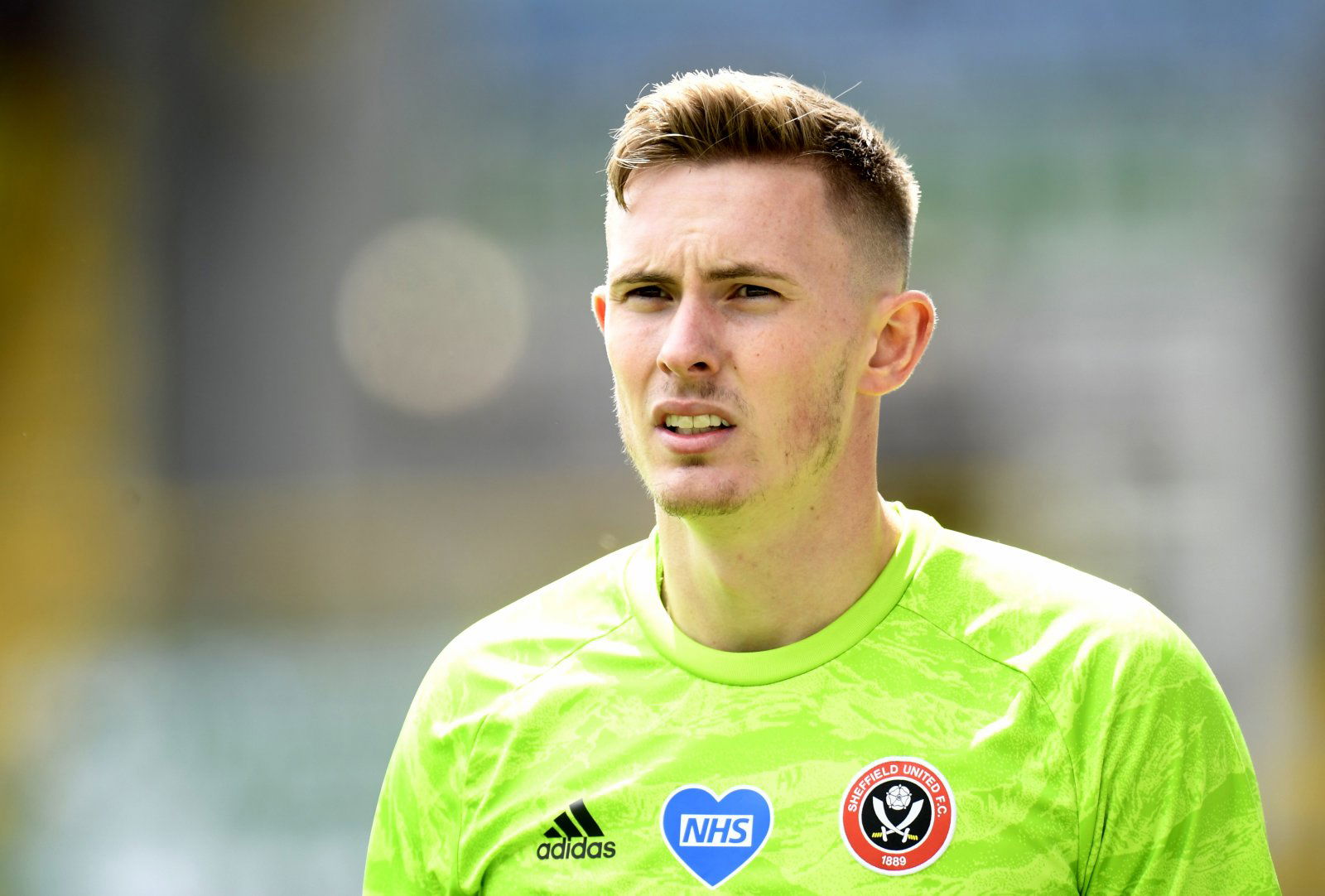 On Wednesday, Manchester United confirmed that Dean Henderson had signed a new contract at the club and a lot of the United fanbase are reacting to this news.
The goalkeeper had spent the last two seasons on loan at Sheffield United and he started off his loan spell as a virtual unknown, but has since emerged as a young talent as he had two great seasons at the club. He played 86 times, conceded just 78 goals and kept 35 clean sheets, per Transfermarkt. Thirteen of these clean sheets came in the Premier League, where Henderson also made 97 saves and made one penalty save.
It looks like he will challenge David De Gea for the number one spot, and it couldn't have come at a better time for Henderson as he has recently become a common name in Gareth Southgate's England squad and the Spanish goalkeeper has been making some costly errors for the Red Devils including the ones in the FA Cup Semi-Final against Chelsea.
The deal keeps Henderson at the club until 2025 and some fans are very happy with this news, whilst others are annoyed that the club have still not signed any new players yet. Indeed they have yet to bring anyone to the club this summer despite having been heavily linked with Jadon Sancho, a chase which has encountered a number of issues.
Here is what fans have said following the tweet:
🔴 An update on Dean Henderson's #MUFC future 👇

— Manchester United (@ManUtd) August 26, 2020
Like a new signing

— Ali. (@UtdAlii) August 26, 2020
Why is a club that's so concerned about the wage bill offering these young players such bumper contracts?

— AOA (@opitza) August 26, 2020
Masking the clubs poor transfer business with a contract extension you done this at the start of 18/19 with Rashford when Fred and Dalot were our only signings.

I love both Rashford and Deano but don't tweet again until we sign a player

— ًEIIis. (@UtdEIIis) August 26, 2020
Make him number 1 next season and send De Gea on a loan

— Nana Kwarteng ➐ (@NanaKwart) August 26, 2020
I love this. Some competition for David DeGea.

— Tosin Akingba™ (@venusakingba) August 26, 2020
Deaaaanoooooo 🔴🔴🔴

Ok now announce a signing.

— Man United Source (@1ManUnitedNews) August 26, 2020
We don't care.where's sancho😡

— dr:mohammed (@drmohamedman) August 26, 2020
United fans, what are your thoughts on this news? Comment below!