Manchester United: Fans react as Ole Gunnar Solskjaer grows frustrated at transfers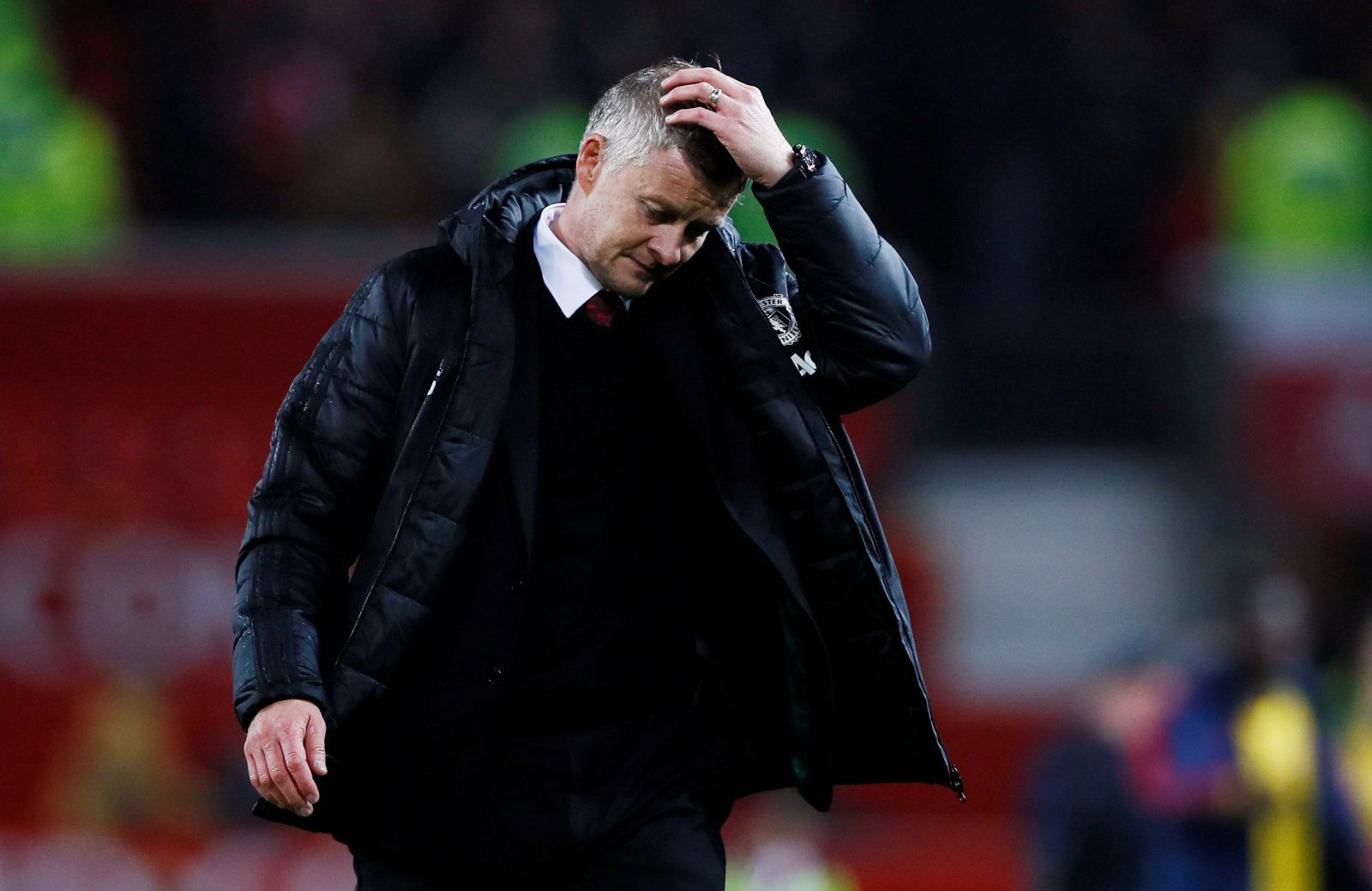 Manchester United have only made one transfer so far this transfer window, and it was a very good one as highly rated Dutch midfielder Donny van de Beek joined the club from Ajax.
However there seems to be a growing frustration from a lot of supporters of the club that there have not been more signings, especially when it seems like the news on their pursuit on the possible signing of Jadon Sancho varies from positive to negative on a daily basis.
According to Rob Dawson, who works at ESPN, and tweeted out by utdreport, Red Devils manager Ole Gunnar Solskjaer seems to now be in the same boat as supporters of the club. He has been largely accepting of the financial implications that recent events have caused but now he is starting to become annoyed and impatient that deals he thought would happen have not materialised.
With their Premier League season getting underway as they play Crystal Palace at the weekend, all associated with the club will not want any rifts because it could affect the campaign, and hopefully Ed Woodward starts to bring in some more signings to please the manager and the fan base shortly.
Here is what fans said following the news:
Solskjær has been largely accepting of the financial restraints caused by the pandemic but there is a growing annoyance that deals he thought would happen have not materialised #mulive [@RobDawsonESPN]

— utdreport (@utdreport) September 17, 2020
Can't buy –
– Sancho ❌
– Reguilon ❌
– Upamecano ❌
– Thiago ❌
– Badiashile ❌
– Bale ❌

Can't sell –
– Jones ❌
– Rojo ❌
– Smalling ❌
– Periera ❌
– Romero, etc. ❌

Club's a shambles. I wonder what's our transfer meetings are like. #GlazersOutWoodwardOut #GlazersOut

— Raunaq Dash (@Raunaqmufc) September 17, 2020
Largely accepting meanwhile Villa have spent 85 Mill. Everton have spent big, Spurs are spending big, Chelsea spent like mad but he's accepting of the fact that the richest of them all have constraints. He has to subtly pressurize the board tomorrow otherwise he's a puppet

— Elite Martial🇵🇰(On Loan to Inter) (@MysticalMartial) September 17, 2020
He should walk and then tell the truth to the fans! I am not ole out at all I want him to stay but I think Mourinho had it with Maguire when he wanted him. Now ole is having it! Time someone from within speaks out #GlazersOutWoodwardOut

— Billy Sheerin (@bilmeister88) September 17, 2020
Ole finally realising they make false promises. We gotta stand by our manager!

— Matt Fuller 🔰 (@mattfuller5) September 17, 2020
The excuses started

— DevilUnited🔰 (@DevilUnited2) September 17, 2020
How can a big club like @ManUtd not have the money to sign the players they need, but they're rivals do? Chelsea have money because of the transfer ban. But the others can't have more money than @ManUtd, not after all the marketing & sponsorship deals Woodward is so proud of.

— Christopher Tyvi (@ChristopherTyvi) September 17, 2020
Man United fans, what are your thoughts on this news? Comment below!