Manchester United: Fans react following Europa League Semi-Final defeat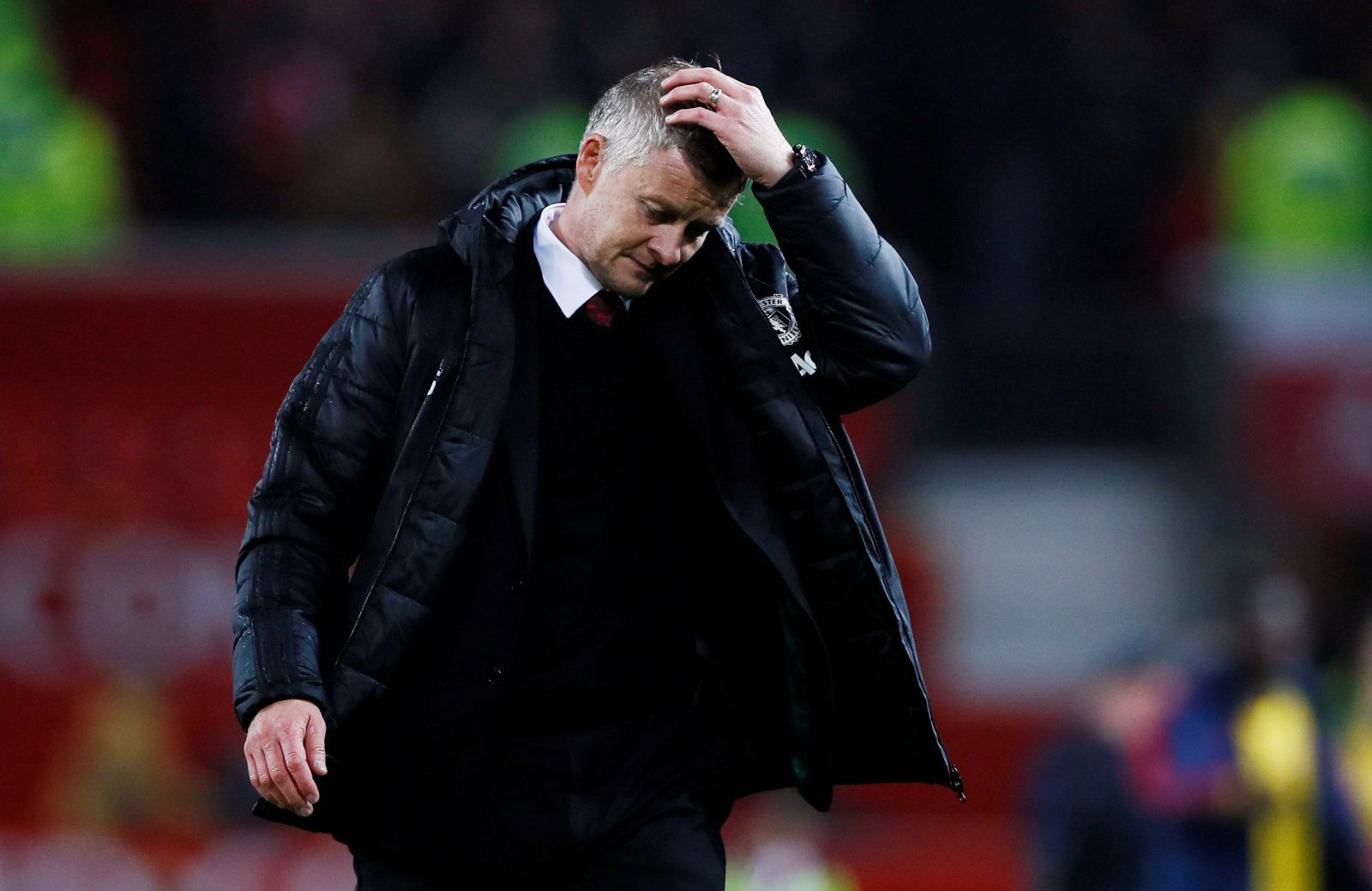 Manchester United's 2019/20 campaign is finally over after they were knocked out of the Europa League in the Semi-Final, and many of the United fan base are reacting after the club posted the result on Twitter.
Ole Gunnar Solskjaer's side lost 2-1 to La Liga outfit Sevilla, and they will be disappointed as they dominated large parts of the game when it was 1-1 and had many chances to find a winner.
Bruno Fernandes gave the side the lead early on when United won a penalty, but Fernández Saez (Suso) equalised when he was left unmarked at the back post, per BBC Sport. The Red Devils were then opened up again following another cross which Luuk de Jong scored from with only around ten minutes left to go.
The defeat shows that the Premier League side are nowhere near the full package yet, and the fact that Solskjaer waited until the 87th minute to make a substitution highlights the need for the club to bring in some better players in the summer as he clearly doesn't have the greatest faith in players past the starting eleven.
Here is what fans said following the defeat:
Our #UEL journey comes to an end.#MUFC @Chevrolet

— Manchester United (@ManUtd) August 16, 2020
Sell the players. They just dont know how to play proper football.

Absolutely disgraceful. You lot really think we are gonna challenge for the title. But its gonna be same old same old.

Also someone tell the players the way too score is by shooting

— joe (@itsjoe0110) August 16, 2020
Ole has no tactics. Get him out #OleOut pic.twitter.com/juelvnsS3N

— AnotherOne 🇺🇬🇨🇦 (@TrustNash) August 16, 2020
We need a defence that doesn't switch off at key moments. Some days attacking is frustrating and that's the most important time for defenders to be defenders 😡

— Tobi Brown (@Tobjizzle) August 16, 2020
Imagine playing one of the most important games in this season and not making a substitution till the 88th minute!!

— JB 🇸🇴 (@jabirm07) August 16, 2020
Had a chance to stage a revenge and possibly get our hands on the trophy again but totally fluffed it?

This hurts. 😭 pic.twitter.com/BhZIpGxYxi

— Brogba (@MbakweJ) August 16, 2020
I'm sure there will be a lot of knee-jerk reactions, sack this player, sack that player … etc. Ole has done a fantastic job to finish third. Finally feel like we are heading in the right direction. I'm disappointed but optimistic.

— Peter Brown (@SydneyEditor) August 16, 2020
Man United fans, what are your thoughts following the defeat? Comment below!