Manchester United: Pete O'Rourke says Youri Tielemans would be keen on Old Trafford move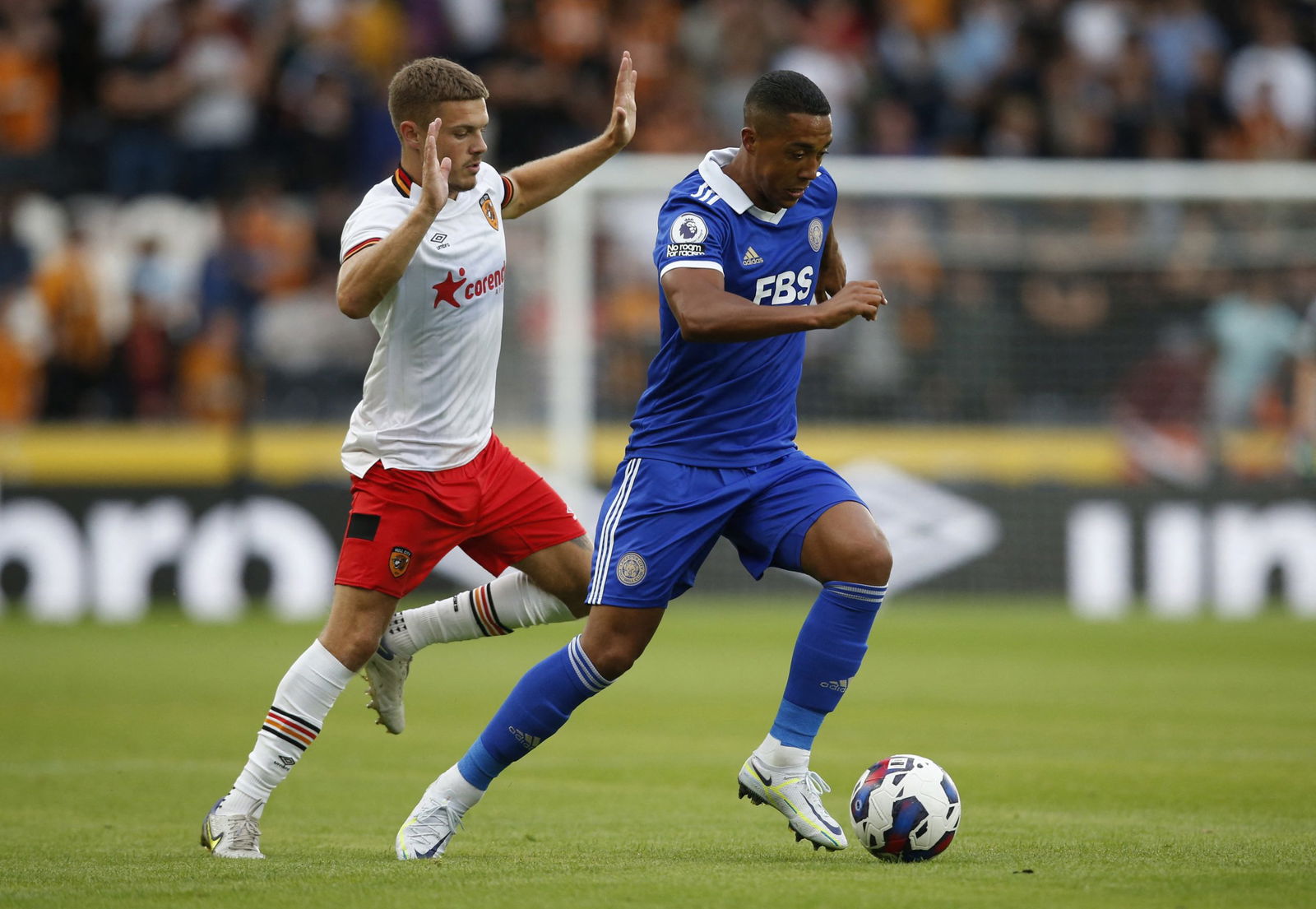 Youri Tielemans would 'definitely' be interested in leaving Leicester City for Manchester United, journalist Pete O'Rourke has told GiveMeSport.
The lowdown
The 25-year-old is into the final year of his contract with the Foxes and, according to Fabrizio Romano, he's not considering signing a new deal at the King Power Stadium.
That could force the Foxes to either sell at a reduced price, or face the prospect of losing one of their most valuable assets on a free transfer next summer.
United have been pursuing a central midfielder in the form of Barcelona's Frenkie de Jong, but Samuel Luckhurst says that deal is very much up in the air.
That could lead the Red Devils to pursue Tielemans as an effective plan B, with Romano recently stating that they have been 'exploring' a possible move for the Belgian.
The latest
Speaking to GiveMeSport, O'Rourke explained that Tielemans would be drawn to playing for 'one of the biggest clubs' in the world and the 'exciting' project under Erik ten Hag. While the player's preference would be to play in the Champions League, it's though that it wouldn't be a dealbreaker for the Belgian.
O'Rourke stated: "I think he'd definitely be interested. It's Manchester United we're talking about, one of the biggest clubs in the world.
"Obviously, it's a new project under Ten Hag as well so I'm sure that will be exciting to any prospective transfer target as well. If Manchester United come calling it's pretty hard to turn down.
"I'm sure that will be the case for Tielemans as well, even with no Champions League football on the horizon this season as well, which Tielemans is keen to be playing in. but I think Manchester United is still a huge draw for any player across the world."
The verdict
The admiration would appear to be mutual. According to CBS Sports journalist Ben Jacobs (20 July), United hold a 'genuine' and 'growing' interest in Tielemans, with Ten Hag shortlisting him as a midfield candidate.
Like De Jong, Tielemans makes and receives a high volume of progressive passes, can pop up with occasional goals and assists and isn't particularly active defensively.
On paper, he certainly looks like a 'far cheaper and far less complicated' option for United than De Jong, in the words of Jacobs.
On top of all that, he has the advantage of vast Premier League experience, having played 120 games in the English top flight, so perhaps he is the one worth pursuing over the Barcelona midfielder.