Manchester United: Paul Pogba could join Manchester City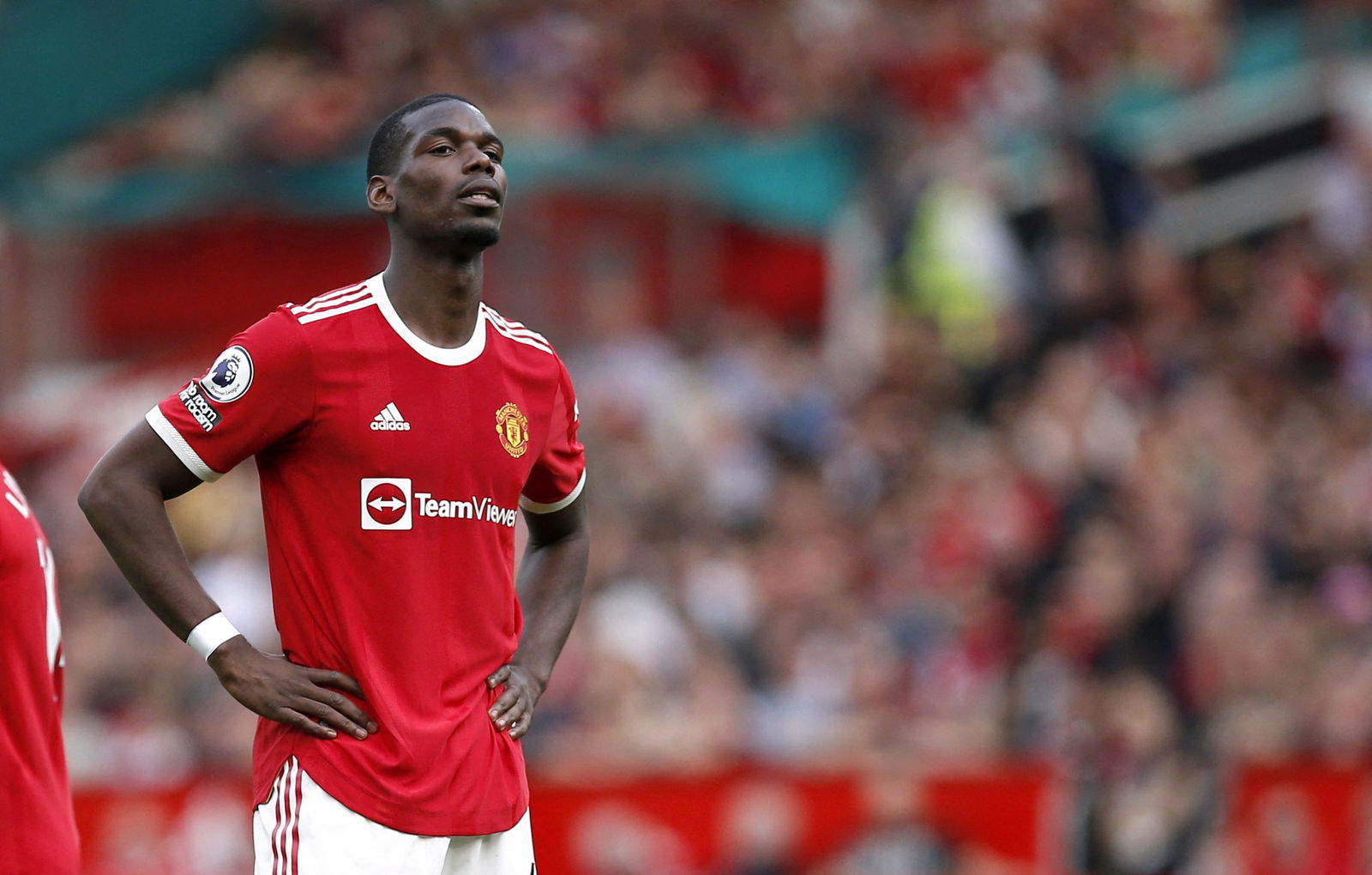 Manchester United midfielder Paul Pogba is attracting interest from Manchester City ahead of the expiry of his contract, The Daily Mail reports.
The lowdown
United's interim manager Ralf Rangnick said last month that Pogba is likely to leave the club at the end of the season.
According to The Athletic's Laurie Whitwell, the Red Devils offered the Frenchman a £400,000-per-week deal last summer, but he left it 'sitting there'.
In addition to City, Pogba's former club Juventus and Ligue 1 champions Paris Saint-Germain are also thought to be keen.
The latest
Journalists Mike Keegan and Sami Mokbel write that City are exploring the possibility of signing Pogba ahead of his impending free agency.
Keegan said on Twitter it would be an 'explosive' move between the two local rivals.
The Frenchman features on Guardiola's list of candidates as he looks to add another 'versatile central midfielder' to his ranks.
Pogba would at least 'consider the option' of making the move to The Etihad despite his current allegiance to United.
While clubs abroad have been able to negotiate with Pogba since January, City can't table a formal offer until the end of the season.
The verdict
Is there a precedent for cross-Manchester moves? Perhaps the highest profile recent example is Carlos Tevez's switch to City in 2009.
Tevez had spent two seasons on loan at United but turned down the offer of a permanent deal at Old Trafford and instead joined Mark Hughes' side.
Pogba is already a divisive figure at the club, with some supporters booing him as he was substituted against Norwich City last month.
And he can expect an almighty, unanimous backlash if, after eight years and two spells at United, he agreed to play for City.
In other news, Manchester United have made contact with this Bundesliga star.