Manchester United: Red Devils consider four Jadon Sancho alternatives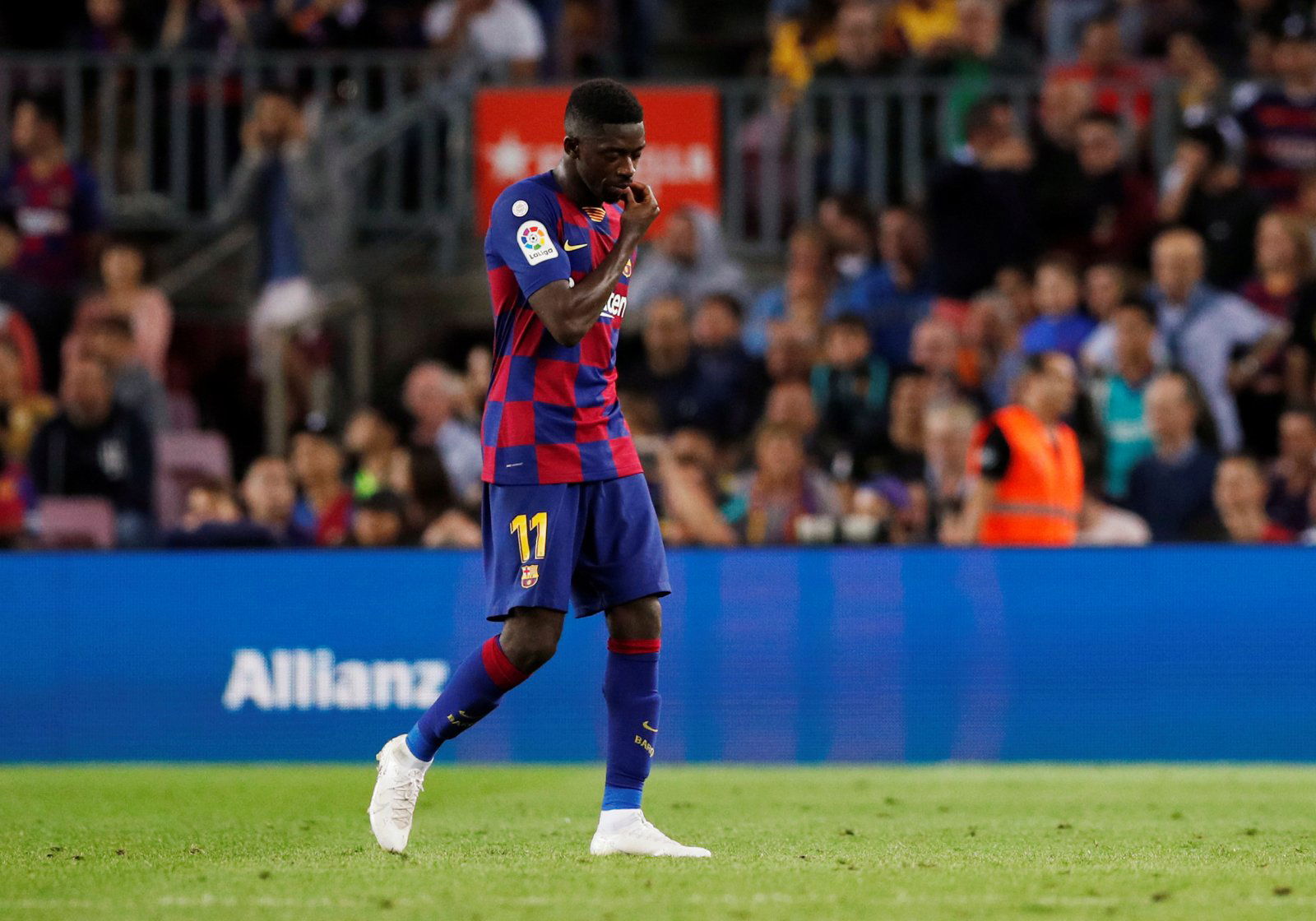 Manchester United always knew that signing Jadon Sancho from Borussia Dortmund was never going to be an easy task. 
While Ole Gunnar Solskjaer maintains that Sancho remains his top target this summer, the Red Devils have drafted a list of alternatives should they fail in their attempts to bring him to Old Trafford.
Dortmund director Michael Zorc's recent comments will not have gone down well with Ed Woodward and Matt Judge.
Man United are firmly focused on signing Sancho but the Bundesliga outfit have insisted the 11-cap England international is staying at the Signal Iduna Park for at least another season.
According to The Manchester Evening News, United are considering Kingsley Coman, Rabbi Matondo and Thiago Almada, while ESPN revealed Barcelona flop Ousmane Dembele is also on the shortlist.
Whether or not this is simply part of the poker game, only time will tell, but it is telling that the Red Devils are ready to look at other options.
Dembele seems to be the odd one out as the 23-year-old has not managed to play a competitive game all year.
He has struggled for consistency since his £135m move from the Bundesliga to La Liga because his career has been plagued by persistent injuries.
Spanish newspaper Sport insists Barca will allow him to leave on loan as long as there is a mandatory option to buy included in the deal. However, the Red Devils harbour concerns over his injury history and view the Frenchman as a risky investment.
Meanwhile, United continue to be linked to Coman, Matondo and Almada as well.
Coman has incredibly won a league title in each of his seasons as a professional footballer so far, which sets him apart from the rest of his rivals.
Despite his young age, the 24-year-old has already played for some of the biggest clubs in Europe, including the likes of Bayern Munich, Juventus and Paris Saint-Germain, which makes him a valuable backup option if the board are unable to sign Sancho in the summer.
It is understood that Matondo is viewed in the same bracket as his Welsh teammate Daniel James, and although he would be a much cheaper option than the Englishman, he would not be expected to start every game on the right wing.
While he would make a great addition to cope with the congestion of fixtures United will have to deal with next season, he doesn't have the experience behind him to push for a place in the starting lineup.
Velez Sarsfeld forward Thiago Almada faces the same issues as his Schalke counterpart.
With that being said, this could simply be a ploy by the board to break the deadlock with Dortmund.
The Sancho saga has shown no signs of going away anytime soon, so there are bound to be plenty of twists and turns in the tale still to come.
United fans, do you think Ed Woodward will sign Sancho this summer? Let us know your views in the comments below!