Manchester United: Fans react to latest reports over Borussia Dortmund's stance on Jadon Sancho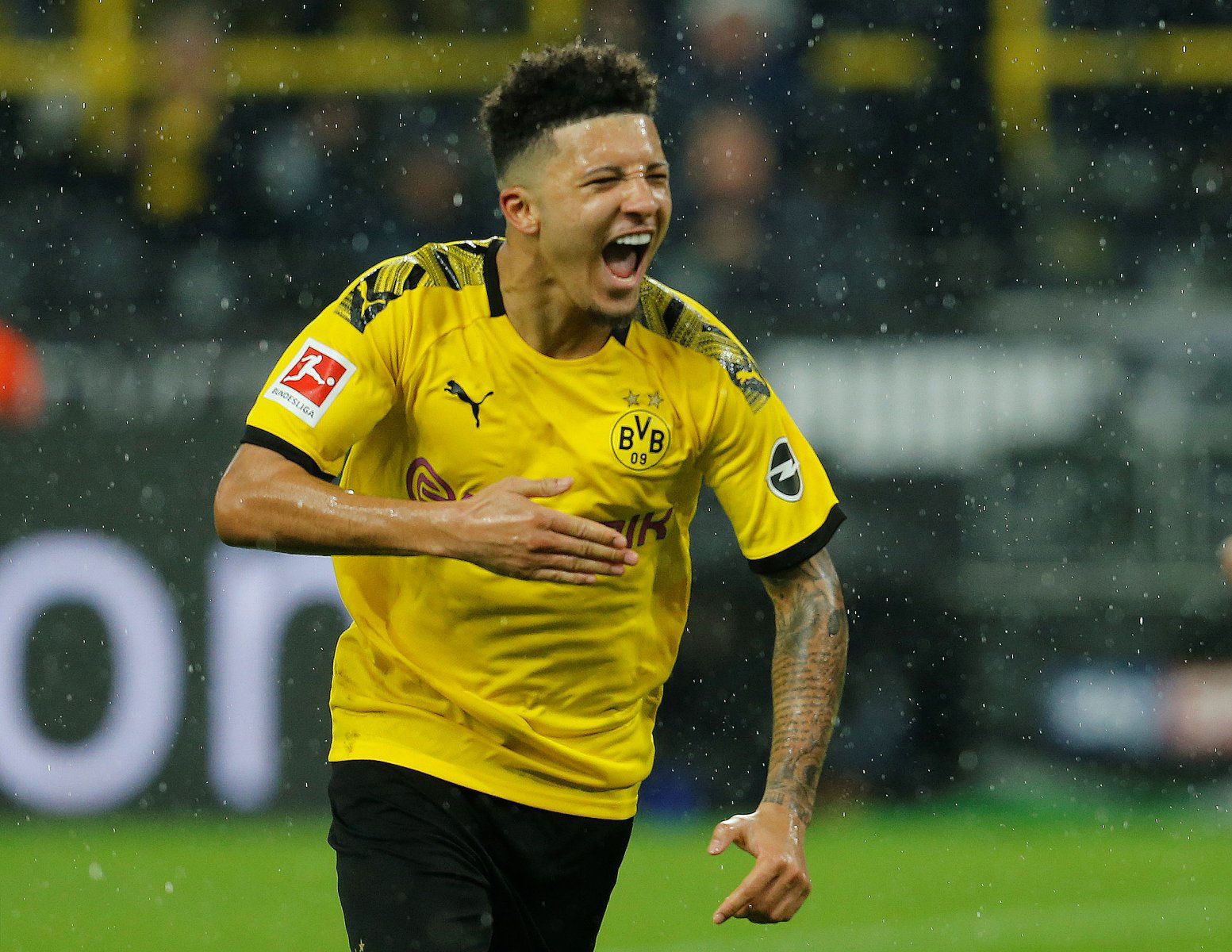 A number of Manchester United fans have been bemoaning the Red Devils' "embarrassing" inability to secure a move for Jadon Sancho this summer after reports emerged regarding Borussia Dortmund's stance on the Englishman.
United had been consistently linked with a move for Sancho throughout the summer window and the Red Devils saw an offer worth around £91.3m rejected by the Bundesliga outfit. Dortmund maintained a firm stance over the England international and gave United until August 10 to meet their £108m valuation, as per Sky Sports.
Speaking to Sky Sports, former Manchester United defender Patrice Evra had labelled United's summer transfer pursuit of Sancho as 'embarrassing.'
It has now emerged that, even if Manchester United were to make an offer that matched Dortmund's valuation for Sancho, it would be rejected by the German club in January, as they are not prepared to lose the Englishman midway through the season, as per Bild [via Sport Witness].
Dortmund now believe that Sancho's value will only increase during the campaign and they intend to place an even higher price tag on the 20-year-old ahead of next summer's transfer window.
Many Manchester United fans have been pointing out that the Red Devils now need to move onto other targets as they feel they have missed the chance to sign Sancho. Others were frustrated that they did not take their chance to sign him when they could have done.
United fans react to latest Sancho update
Doubt we will sign a winger anyways in January when ones already coming.

— Dyl (@UtdDyl) October 13, 2020
We should of had this wrapped already. It's the boards fault we're even in this situation

— ™️ (@UnitedRare) October 13, 2020
Good, hopefully we offer 300m and they don't accept, shows the board what sloppy management results in

— LomaUTD #AnnounceNagels (@UnitedFanV1) October 13, 2020
I would concentrate on a world class centre back over Sancho. Next summer we can go after another attacking player but Defence should be the priority come January

— S T U A R T (@Stuart_Doig) October 13, 2020
That ship has saild man. Sancho to man utd will bever happen. Forget it.

— Osama Yunus Shaikh (@0sama5haikh) October 13, 2020
i'd rather have a new CB a new CDM, and a new RB, then spending 120M on 1 player

— The Batman Channel (@The_Batman1603) October 13, 2020
Page turned, looking forward to Diallo coming in. Sancho is yesterday's disasterclass, not tomorrows.

— Coronanomics_UTD (@joshuapwilk) October 13, 2020
United fans, do you see any chance of the Red Devils signing Sancho now? Let us know your thoughts by commenting below!