Manchester United: Fans react as Red Devils reportedly have £138.69m bid rejected for Ansu Fati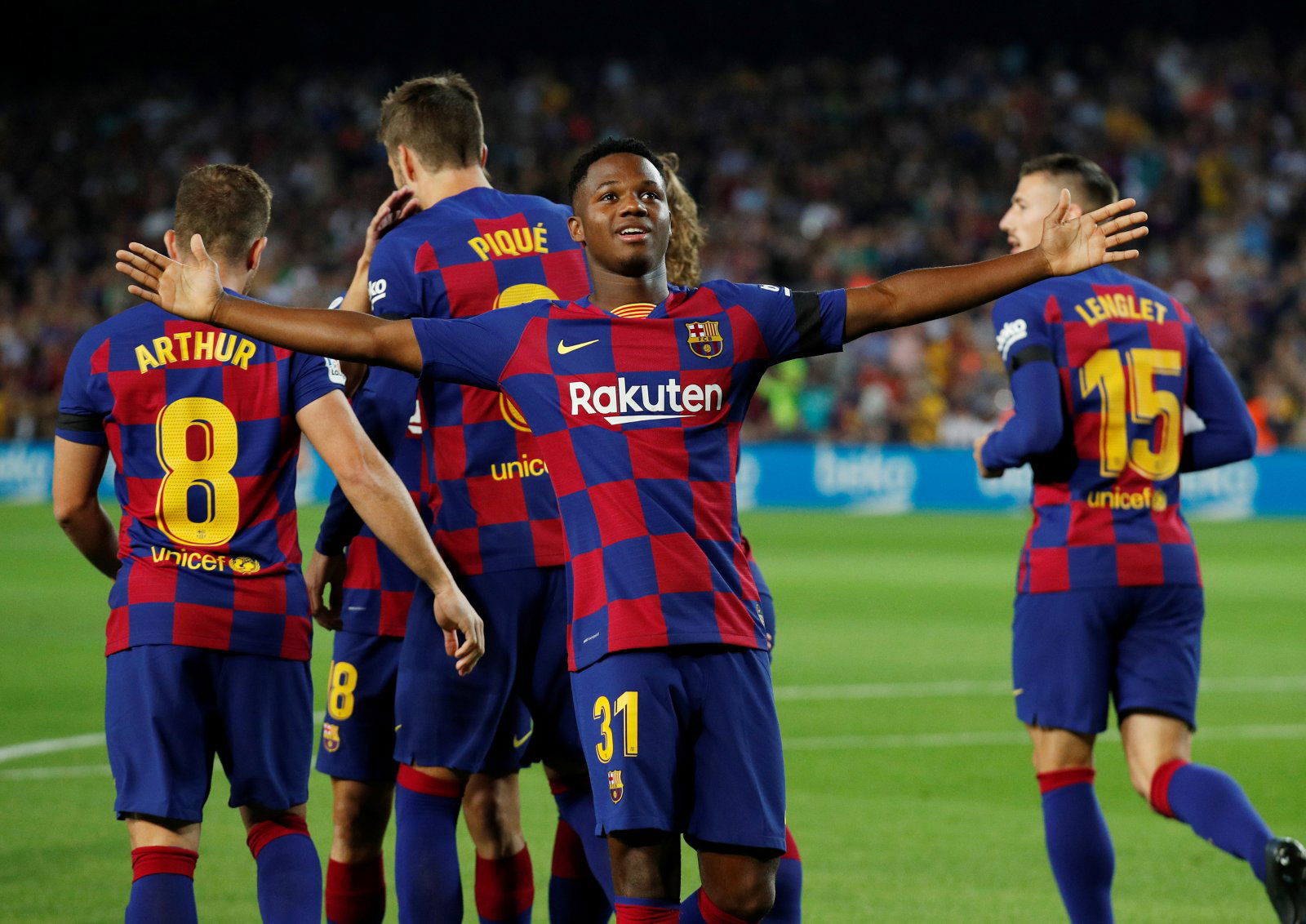 Manchester United are looking in the transfer market for an attacker, and it is well known that they are keen on Jadon Sancho. However, a number of fans have been reacting to reports that United had a €150m (£138.69m) bid for Ansu Fati rejected by Barcelona.
The starlet has shone in the UEFA Youth League, playing nine times and scoring four goals whilst picking up three assists, per Transfermarkt. He also has already made 33 appearances for Barcelona's senior side, scoring eight goals and picking up one assist. He has now featured twice for Spain, having played (and scored) in their recent UEFA Nations League matches.
For someone so young to already be producing goals at a very high level shows the potential that he has, but some United fans are struggling to believe the news reported by Veronica Brunati and subsequently tweeted by utdreport.
This is because that the Red Devils reportedly are not willing to pay the price that Borussia Dortmund want for Sancho, and this is lower than the bid that they reportedly submitted for Fati. However, if it is true, it will be very interesting to see if the club make another offer.
Here is a flavour of the reaction from United supporters on Twitter:
Manchester United reportedly had a €150m bid for Ansu Fati rejected by Barcelona. Unsurprisingly, he's now in contract talks with the Catalan club

— utdreport (@utdreport) September 11, 2020
150m for Fati but won't pay 120m for Sancho, yeah right…

— Daniel (@UtdDxn) September 11, 2020
No we didn't

— ™️ (@UnitedRare) September 11, 2020
Can't afford Sancho but can afford a 150m bid on a 17 year old, it really is silly season lads

— Dovzyy (@Dovzyy_UTD) September 11, 2020
we bid 150 bags for this donny and won't pay 120 for sancho? ed and the glazers are a joke

— Aryen (@SiyabendTuran) September 11, 2020
This is an absolute lie. No way Barcelona are going to sell arguably the best young talent in world football after his first season. He's too good to be sold right now. Kids his age should never be so composed under pressure . I still want us to sign him, despite my words .

— .JJ_Speaks. (@Mmkahgdg) September 11, 2020
Delete this nonsense.

— ℕℂ ℕ™ (@iam_wilsons) September 11, 2020
Man United fans, what are your thoughts on the reported bid for Fati? Comment below with your views!