Manchester United: Fans react as Dalot is linked with a move away from the club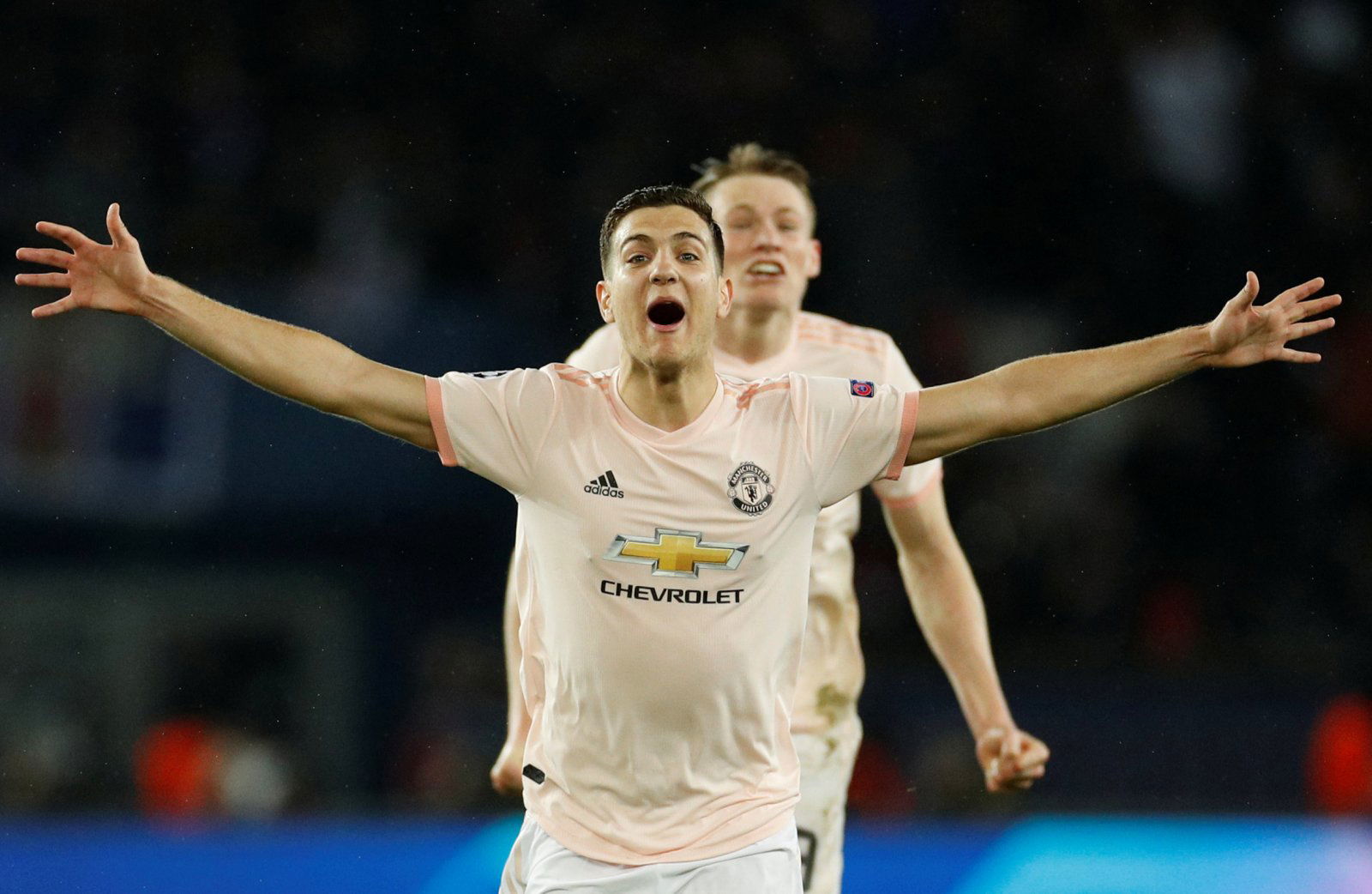 Players like Jadon Sancho and Jack Grealish have been linked with moves to Manchester United, but it looks like there could definitely be some departures to at the club, with Diogo Dalot the latest to be linked with a move away from Old Trafford.
According to O Jogo, via Sport Witness, the right-back is attracting interest from fellow Premier League side Everton, as well as French giants Paris Saint-Germain and some other Ligue 1 sides. This is due to the fact that the Portuguese defender, who Jose Mourinho brought to the Red Devils, has never been favoured by Ole Gunnar Solskjaer and the manager does not mind selling him.
The 21 year-old, per Transfermarkt, who is valued at £10.80 million, has made 34 appearances for Manchester United, picking up a goal and three assists along the way, but only featured in the Premier League four times last season and with Aaron Wan-Bissaka signing for the club last summer, it seems like a move is best suited if he wants to play consistently.
The news, tweeted out by utdreport, received a mixed reaction from the United fan base, and it is understandable to see why as he hasn't thrived at the club, but he does offer cover in the right-back and also left-back position as he is versatile and losing him would mean they lack depth at the back.
Here is what fans said following the news:
Everton are interested in Diogo Dalot. PSG have also thought of him, with other Ligue 1 sides now interested too. Dalot has never been an option for Solskjær and is on the way out #mulive [o jogo, @Sport_Witness]

— utdreport (@utdreport) August 19, 2020
psg can have him in a swap deal with di maria

— ~ (@awakenthedeen) August 19, 2020
All these player's that the manager doesn't want, rightly or wrongly, need to be moved on as soon as possible, no point keeping them around, this will free up funds in addition to any available transfer kitty ?? so we can buy the 3/4 quality player's needed for the next level..

— Dave Smith (@davidsmith1932) August 19, 2020
That's cause OGS is a one dimensional, limited manager. @DalotDiogo clearly has great potential, is a great attacking alternative to AWB, has a great attitude and never let us down when he played…a certain game against @PSG_English comes to mind…😏🤷🏻‍♂️

— O.Chehab (@dromar_c) August 19, 2020
Mistake if United sell him in my opinion @faiznutd remember that night in Paris, PSG, Champions League QF, Dalot is one of the players that won us that match, if he would not have appealed that handball United would have gone crashing out, and this is how United treat him.

— 📸Lee Varley📸 (@Leedavidvarley) August 19, 2020
@Thiir21 @Mun_Iron_ sad if true. Thought the lyti had a lot of potential

— K to the E N T (@KentNaicker) August 19, 2020
Ridiculous because of his versatility… He can play at RB or LB as well as on either flank, honestly feel like it's a Jose signing and he's been branded that by Ole, he's never been given a chance.

— Theron (@Thiir21) August 19, 2020
Man United fans, what are your thoughts on this news? Let us know down below!