Manchester United: Lionel Messi linked with move to Old Trafford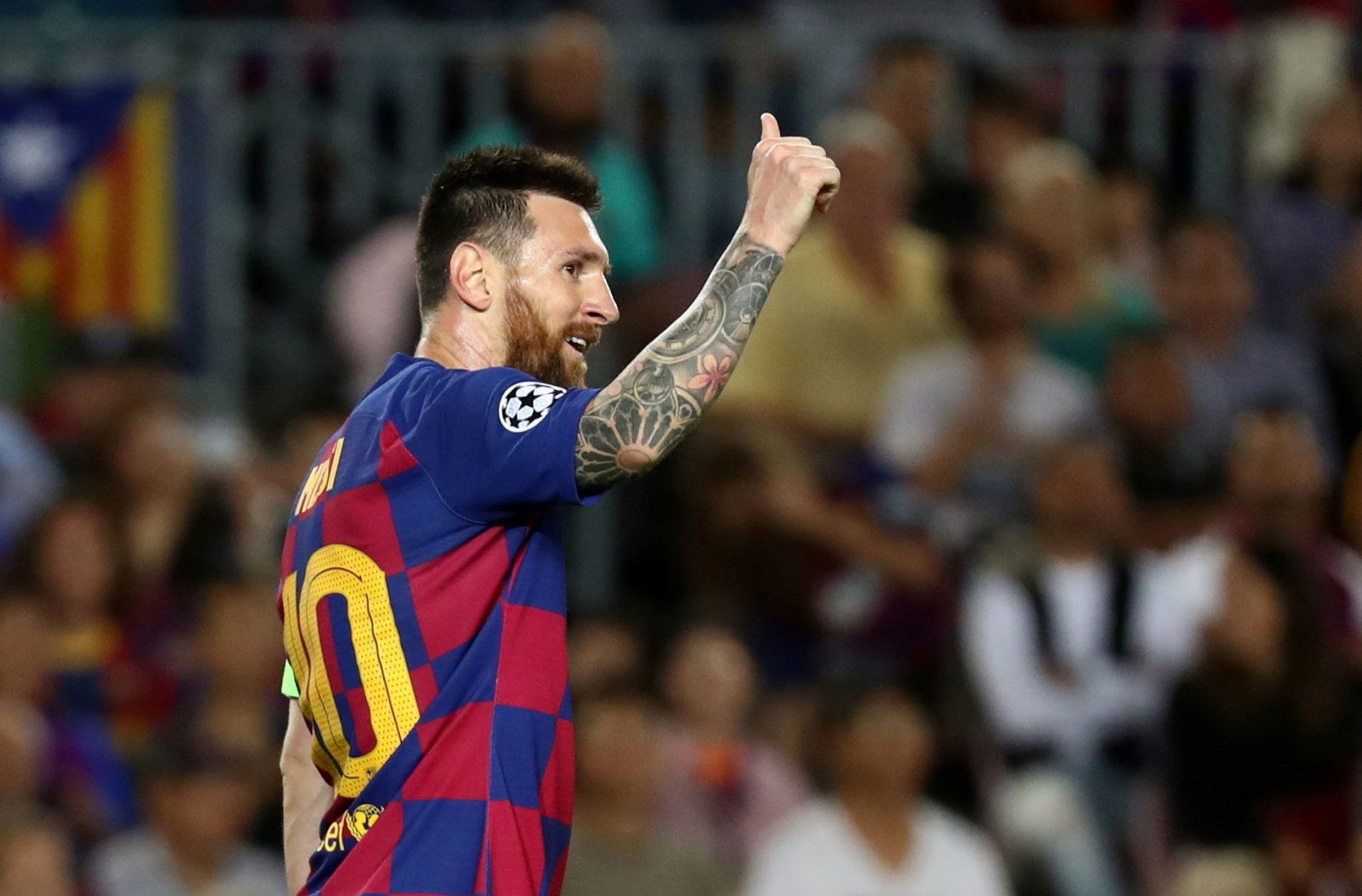 It has been a crazy 24 hours in the world of football as Lionel Messi, one of the best players to play the game, reportedly wants to leave FC Barcelona, and this has seen him linked to Manchester United.
According to Spanish news outlet Cuatro, and tweeted out by utdreport, United are putting in place a 'rapprochement' for the Argentinian after he does not see a clear future at the La Liga side.
There is no doubting how good a move this would be for the Red Devils as Messi has played in 731 games for Barcelona, scored 634 goals and also assisted 285 times, per Transfermarkt, whilst he has also won the Ballon d'Or six times as well as over 30 trophies, including the Champions League four times.
A deal does look very unlikely to happen between the two sides as he is valued at £100.8 million by Transfermarkt, however some of the latest reports do suggest that the 33 year-old sent a fax to the club on Tuesday saying he wishes to exercise a clause in his contract, which will allow him to leave for free with immediate effect, via BBC Sport.
With such a rumour, it is hard to not get excited as some of the United fan base have been doing, but others are doubting the news. Meanwhile, one even suggested that another reported target, Jadon Sancho, should remain top priority over Messi – perhaps due to the fact he is much younger.
Here is what they said following the tweet:
Manchester United have reportedly put in place 'a rapprochement' for Lionel Messi

— utdreport (@utdreport) August 26, 2020
Doubt it

— Adam🍇 (@UTDapaul) August 26, 2020
Don't play with our feelings

— Dr Salt (@TheSaltedRant) August 26, 2020
We would actually win the league next season if he came

— Cr7Goated (@Trolling_Goat7) August 26, 2020
Rubbish

— Oluwasegun Adeosun Segmap (@Segmap) August 26, 2020
Noo pls get us Sancho , except you can buy the both , but Sancho priority

— Nickfury (@nickfury_tm) August 26, 2020
Not happening in no way shape or form is Messi going to play for Ole. Lol This is just to distract from the fact they haven't bought any players

— Regular Dude (@JustinC27) August 26, 2020
Man United fans, do you think a transfer like this could happen? Comment below!