LA Galaxy: Many fans show love for Jonathan dos Santos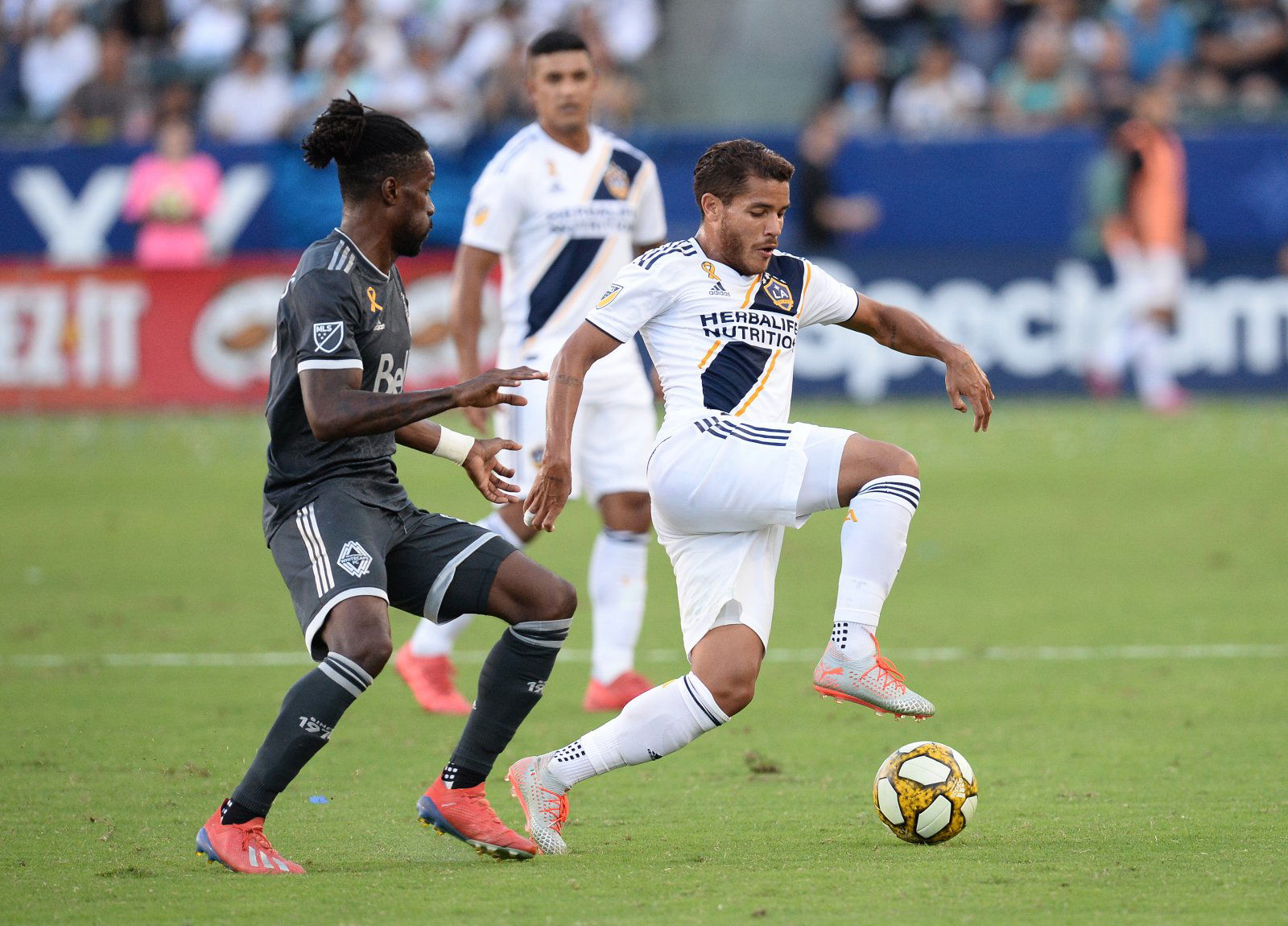 Jonathan dos Santos has been named Player of the Year by the LA Riot Squad fan group, as confirmed on LA Galaxy's official channels.
The Mexico international was crowned as the result of an internal poll held by the LA Galaxy Supporters' Group, ahead of the likes of Zlatan Ibrahimovic and Romain Alessandrini.
Dos Santos has tweeted about the gratitude he felt after receiving the award:
Player of the year Gracias a todos los fans por votarme. Para mi este premio siginifica muchisimo después de muchos sacrificios, sufrimientos, alegrias y mucho trabajo. Sin ustedes los fans yo no sería nadie! pic.twitter.com/hKk9fVolRM

— Jonathan Dos Santos (@jona2santos) October 1, 2019
The 29-year-old has played 28 times for the Galaxy this campaign, scoring two goals and getting three assists across the campaign, as per Transfermarkt, helping the club earn a place in the play-offs.
By voting for the Mexican, LA Riot Squad have shown that while Dos Santos may not be the flashiest of players, he is among the most appreciated among those within the club's fanbase.
A selection of Twitter reaction to the accolade, including posts from pleased LA Galaxy fans, can be seen below:
Thank YOU, Jona – for helping to bring pride to our crest.

— Scott (@VgnGamer12) October 1, 2019
Muy bien merecido Jona. Sigue haciendo ese excelente trabajo. Vamos LA Galaxy!!!!
Well deserved Jona. Keep up the excelent work. Let's go LA Galaxy.

— Blue Stars F.C. (@Blue_Stars_F_C) October 1, 2019
We watched the presentation and your autograph signing after. You're a gentleman and gracious to your fans, who can be pretty eager. 🙂 Congrats.

— Christopher Andrews (@_ChrisJAndrews) October 1, 2019
Well deserved!

— P Patrick Hogan (@soccernurd) October 1, 2019
I appreciate how this is worded pic.twitter.com/iNUNSikeP0

— Chris Tucker (@ZeroCool138) October 1, 2019
much deserved!! so so proud of you

— siege molina (@ceejmolina) October 1, 2019
Galaxy fans, did Dos Santos deserve the award? Join the discussion by commenting below…