Newcastle United agree Delroy Banks deal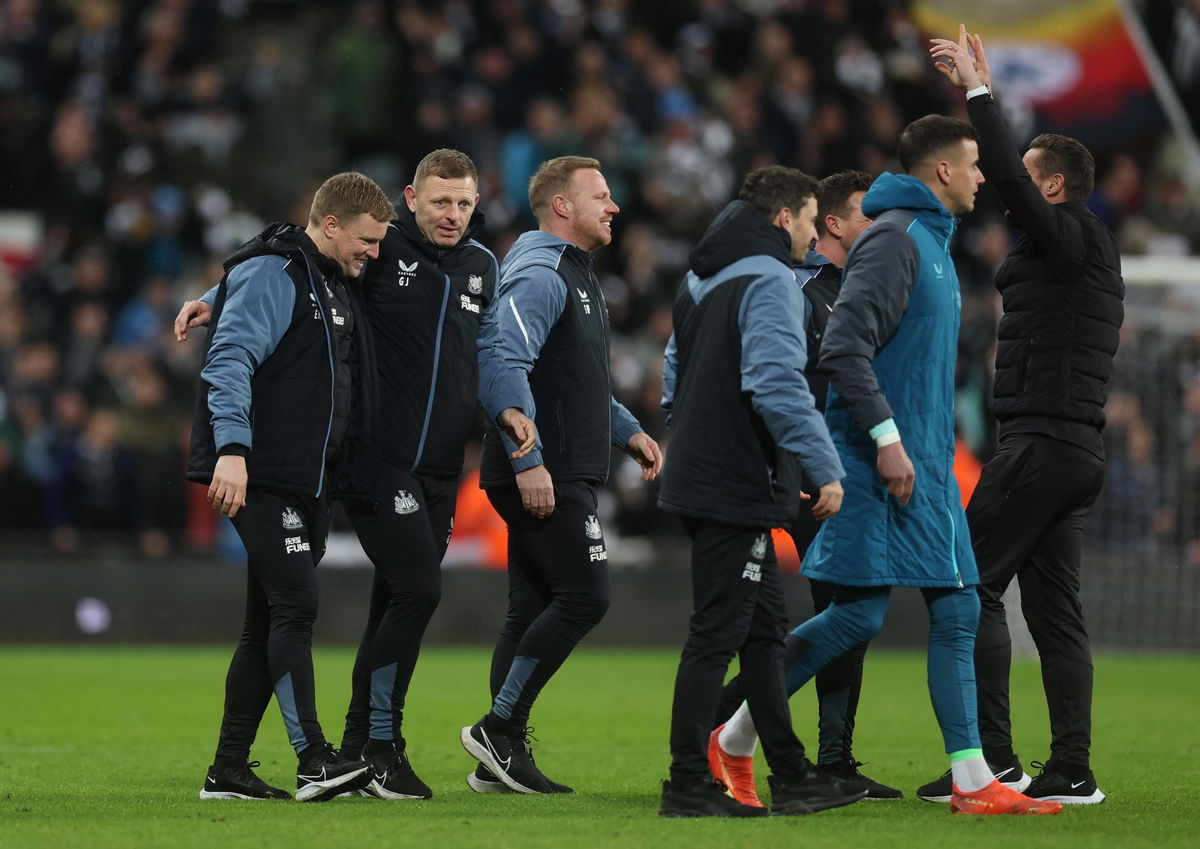 Newcastle United have reportedly agreed a deal to finalise a move for West Ham United talent spotter Delroy Banks.
The Lowdown: Banks profiled
As per West Ham's official website, Ebanks goes to 'hundreds' of football games all over the country, and beyond, every season.
The recruitment manager for the U12-23s leads an expansive department of talent spotters at the Academy of Football, assembling extensive information on 'thousands' of young footballers each and every year.
Travelling, data analysis, observation and profiling all form part of his daily routine, and now he looks set to move up north.
The Latest: Ebanks deal agreed
As per Football Insider, Newcastle have 'agreed a deal' to hire Ebanks, and he is finalising a move to St. James' Park.
It is believed that he has 'already started working' for the North East club, after resigning from his post at the Hammers.
Ebanks has taken on a newly-created recruitment role, in where he becomes their new southern lead scout, and will be based down south searching for rising stars.
The Tynesiders are planning to make many more appointments as part of sporting director Dan Ashworth's ambitious recruitment drive, and are expanding their scouting network abroad, with up to seven international scouts possibly being appointed.
They are looking to recruit scouts for France; Germany, Holland and Belgium; Spain and Portugal; Italy, Switzerland and Croatia; Austria, Poland, Czech Republic, Denmark and Serbia; Brazil, Colombia and Ecuador in addition to Argentina and Uruguay.
Meanwhile, West Ham are looking for a new academy recruitment manager to replace the respected Ebanks.
The Verdict: Top recruitment
Hiring Ebanks from one of their Premier League rivals seems like top recruitment from the Magpies.
Colchester United sporting director Dmitri Halajko, who worked with Ebanks as West Ham's reserve team manager, has described his former colleague as 'one of the top guys around in the south', in a glowing assessment speaking to The Chronicle:
"Del was one of those people where you would always trust his judgement.
"If he said there was a good player at a certain club or out of a club that he wanted to bring in, you wouldn't feel you had to question it or look at that player yourself. You always knew when they came into training they would be at the level.
"Del's attention to detail is great.
"He's also good at personal stuff. He would always be someone who would give you a call and let you know about it personally.
"He wouldn't just be sending through dossiers on players, which is part and parcel of it. He would give you a call and let you know a few little hints and tips about the player.
"He would also look after the player once they were in as well. He wouldn't just leave them – he would help settle them in. When the players were maybe struggling or unsettled, he would make it his business to try and do what he could to help."
Nonetheless, the Toon will be hoping that Ebanks can help spot some gems to sign, amidst the financial muscle that they have.