Exclusive: Howey claims he urged Newcastle to sign Danny Ings for £10 million
In an exclusive interview with The Transfer Tavern, Steve Howey, who made 157 appearances for Newcastle United, has revealed that he wanted the Magpies to sign Danny Ings when Steve McClaren was the manager.
Ings moved to Liverpool in 2015 when his contract expired, however, after several injuries over the years he managed just 25 appearances for the Reds and was eventually sold to Southampton for £20 million.
Who is the better striker?
Wilson!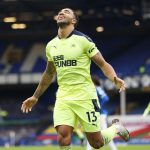 Ings!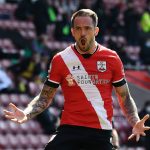 The £75,000 per week striker has been linked with a move to Manchester City, who are looking for someone to replace Sergio Aguero with the striker set to leave when his contract expires at the end of the season.
Speaking on why he wanted Newcastle to sign Danny Ings and how much he was telling them to pay for the striker, Howey told The Transfer Tavern:
"I've always liked him. I said when McClaren was manager to buy him and I think it was £10 million they wanted, and then it went up to £15 million, but I was still saying buy him.
"I think the club thought that was too much but he's been in devastating form the last few seasons so it doesn't surprise me that he's been linked with Man City."
Ings has suffered more injuries this season with his latest one seeing the 28-year old come off against Tottenham Hotspur after scoring earlier in the game.
Southampton enjoyed a great first half of the season which saw them sit top of the table, however after another 9-0 defeat safety ended up being the priority.