Newcastle United: Premier League club executive says takeover is "a flip of the coin"
An executive of a Premier League club has reportedly said that the proposed takeover of Newcastle United is down to "a flip of the coin", according to a report from Forbes.
As per Forbes, the prospective deal between Mike Ashley and Amanda Staveley's Saudi Arabia-led group is looking to be 50-50, which may provide some mixed reactions from members of the Toon faithful.
Indeed, according to the executive, there is an equal chance for the £300m bid falling through or being approved by the Premier League, which will surely leave lots of Newcastle supporters on edge.
The English top flight are due to give their ruling on findings from the World Trade Organisation (WTO) as they reportedly ruled that the pirate television station beoutQ, which illegally streams live games from England's highest division, is associated with Saudi Arabia (via The Guardian).
Again, this is arguably a 50-50 decision, as it is a yes or no as to whether the league are still willing to approve of the deal regardless of whether they deem the piracy issues to be sufficient enough in order to block the bid.
The decision seems to be hanging on a knife edge and the return of the Premier League may delay it further. Whilst members of the Toon faithful will appreciate that they need to make sure that the season is running smoothly again, perhaps some Magpies will be left more and more frustrated and will just want a decision made sooner rather than later. However, only time will tell as to whether the takeover will go through.
Will the Newcastle takeover go through?
Yes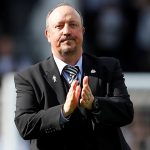 No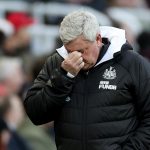 Geordies, which way do you think the takeover will go? Comment below with your thoughts!