Newcastle United: Premier League angered as Saudis complain to wrong email address amid takeover
The Premier League have reportedly been angered by the latest development with the proposed takeover of Newcastle United, as per a report from the Daily Mail.
The outlet claimed that a letter was sent by the Kingdom of Saudi Arabia's (KSA) Public Investment Fund (PIF) to the United Kingdom government regarding the shutdown of the illegal piracy of matches from the English top flight, only for it to be sent to the wrong email address.
Indeed, a report from the World Trade Organisation (WTO) found that the country had been running the pirate satellite TV channel beoutQ, which illegally broadcasts and streams matches from England's highest division, thus breaking their own international laws.
Should Newcastle be concerned about the WTO report with regards to the takeover?
Yes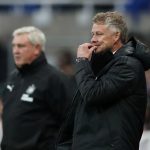 No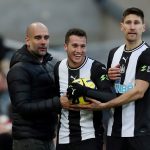 Qatar had accused the Saudis of doing this as they are the only country in the Middle East to have the rights to show these live games, but now it seems that the KSA would like to clamp down on their television piracy issues once and for all.
Indeed, they have shown their intent in the letter. However, as it was sent to the wrong address, it seems as if the Premier League have not taken them seriously as a final decision is yet to be made by them on whether they will approve of the prospective £300m deal between current owner Mike Ashley and Amanda Staveley's Saudi Arabian-led group.
Also on the buying side are the billionaire Reuben brothers based in London and, perhaps more crucially, Saudi Arabian crown prince Mohammed bin Salman and his country's PIF, to whom the WTO did not find any connections to beoutQ in their report.
This should keep their bid in the clear for now but the latest activity from the Saudis will hardly help their cause in getting the takeover approved by the Premier League.
Geordies, will the Premier League approve the takeover after this error? Comment below with your views!