Newcastle: Sky Sports man highlights worrying Bruno Guimaraes statistic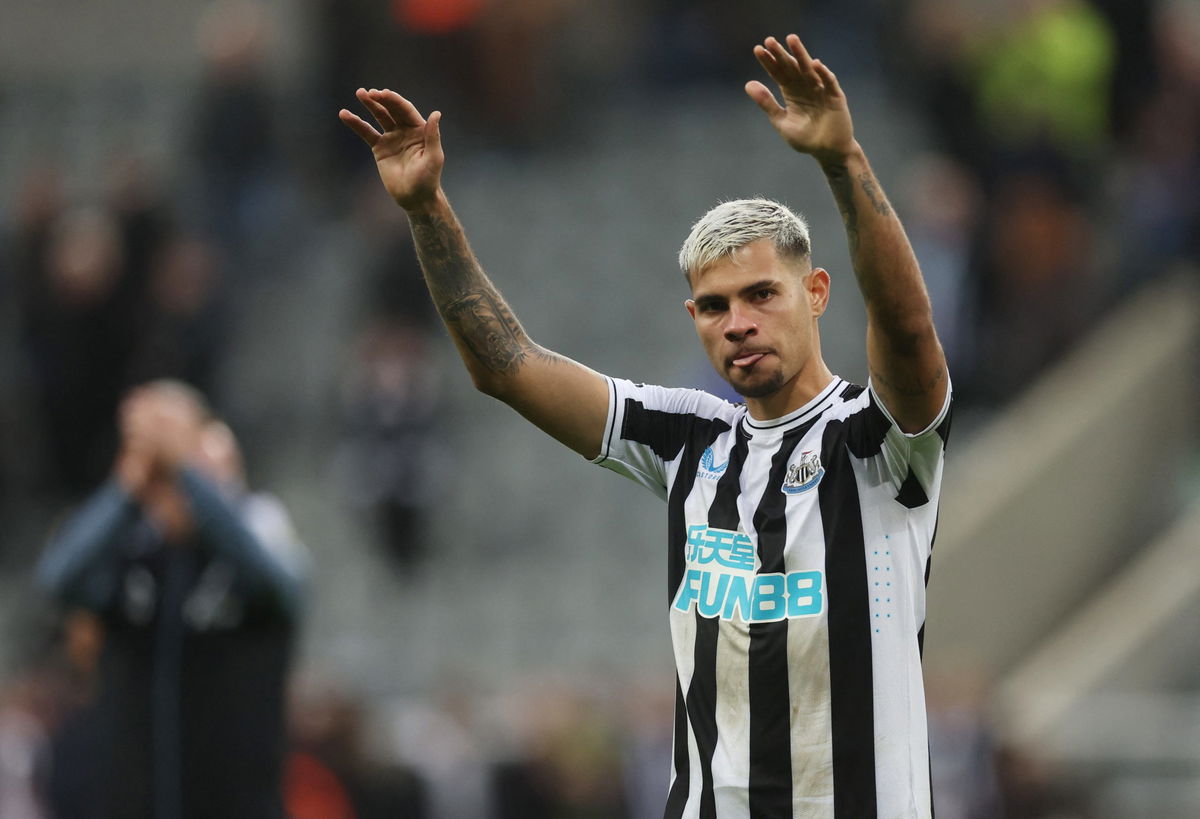 Journalist Michael Bridge has heaped praise on Bruno Guimaraes for the impact he's had on Newcastle United amid his recent absence.
The Lowdown: Newcastle are struggling
Newcastle and Guimaraes may be counting their lucky stars that after he was handed a red card in their Carabao Cup semi-final clash last month, although he would miss the next three games – all in the Premier League – he would be available for the final at the end of February.
It's no surprise that Newcastle are yet to win a game this season when Guimaraes has been absent, with the Brazilian missing three matches earlier in the campaign due to injury, while he is set to serve the third of his three-game suspension this weekend.
Eddie Howe has recently admitted that it is a blow to be without Guimaraes as he is 'unique' and 'irreplaceable' in their midfield – and that's been picked up on by Sky Sports recently, with the Magpies managing just 0.8 goals per game without the star midfielder.
The Latest: Guimaraes makes the Magpies tick
Many would have felt Guimaraes was important to Newcastle given the turnaround of their fortunes since his arrival, but that has only been emphasised by his recent absence, with Bridge highlighting some worrying Newcastle statistics when they perform without the Brazilian.
He said: "When they started signing these players last January, he's the one player I thought, 'cor, this player could play for any team in the Premier League, he is that good', and of course, it's a real worry when he's not there.
"You have to say, a few weeks ago, when he potentially suffered a bad injury, he was in tears – it turned out he was okay… You just look at it here, 10 games in 17 when they've won with him in the side; they've not won without him. That's quite a striking statistic.
"Of course, one defeat, drawn four, but he is imperative [to] everything they do this season, he's an absolutely key player – their best player, in my opinion. He's a phenomenal player."
The Verdict: Howe will be desperate for Guimaraes to return
Given that clubs such as Arsenal and Juventus were keen on signing Guimaraes last year, it should be no surprise that he's been able to join Newcastle and make such a big impact this quickly.
The fact that Guimaraes has missed so much football over the last few weeks and had to watch on as the Magpies slogged to three draws in a row will surely only make him more eager to star at Wembley next week.
Newcastle are indeed yet to lose in the league this season when Guimaraes has been playing, which could be a good omen for the Magpies when they travel down to London next weekend to try and lift their first piece of silverware since 1969.