Newcastle United: Fans rage at MP's comments
Will we ever find out whether Newcastle United will be purchased by the Saudi Royal Family?
It now appears that this saga has been going on since time began. Every time we appear close to an outcome, a new obstacle comes and stands in the way of an easy resolution – of course, the main issue at the moment is the piracy debacle that has put the prospective buyers under incredible pressure.
It seems that some of those in parliament think it is enough to stop the deal going through altogether. MP Angus MacNeil has written a letter to trade secretary Liz Truss in which he has labelled the actions of the Saudi government as an "insult" to the United Kingdom, and has complained that the British government has not done enough, leaving the decision up to the Premier League.
Do you think the takeover will go through?
Yes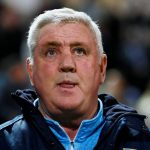 No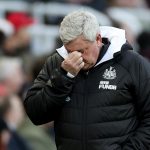 This has attracted plenty of attention from the Newcastle supporters, as you would imagine, and they are far from happy – obviously, any opposition to the takeover will meet their wrath. They have taken to Twitter to share their thoughts, and you can see some of the best comments from the social media platform below.
So more weeks if waiting then

— craig colledge (@colledge) June 19, 2020
Another one on the Qatar payroll,some desperation

— John Paul Nagle (@Nagser82) June 19, 2020
What on earth is this? Its ok to sell arms to them and to encourage investment, but not football. This is nonsense, it really is.

— Nufc42 (@nufc42) June 19, 2020
Then they should have no role in th UK economy at all. I bet if they were making that MP rich he wouldn't be saying these things. Total hypocrite

— KK33 (@PeterJameson56) June 19, 2020
It's alright for them to recieve tens of billions worth of investment off thrm though. It's alright to sell them arms though. Its alright to guide there airstrikes against Yemen but buying Newcastle United? Nahhh mate, that crosses the line. Bloke is obviously an embarrassment!

— Scott (@Scott98604513) June 19, 2020
His argument would be ok if he fought as aggressively against Manchester United, Sheffield United, Anthony Joshua's fight etc. However, it seems they're being quite selective in their outrage.

— Max E (@Earny10) June 19, 2020
Let us know what you think!