Newcastle: Chris Waugh reveals work going on behind scenes for sponsorship deals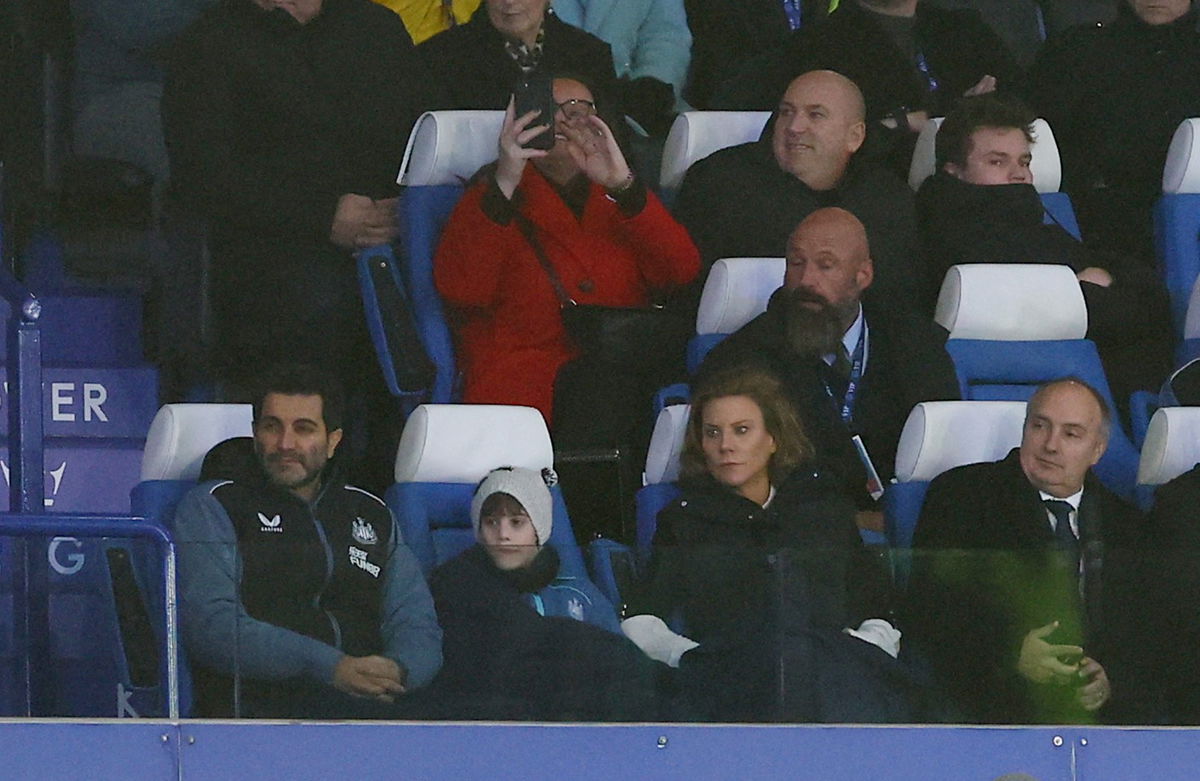 Chris Waugh has admitted on Pod on the Tyne that Darren Eales and Peter Silverstone are working hard to land Newcastle United big sponsorship deals.
The Lowdown: Sponsorship deals key
A lot was made of PIF's wealth when they bought Newcastle and some will have thought they had an almost endless amount of money to spend and could just do what they wanted in the transfer market.
However, Eddie Howe has been speaking recently about how the club are now facing up against Financial Fair Play regulations due to their lavish spending in 2022.
This is not helped by the fact Newcastle have one of the least lucrative front-of-shirt sponsorship deals in the Premier League, which has meant they've had very little money coming into the club to help them get around FFP constraints.
The Latest: A sign of Newcastle changing
The fact Newcastle have already landed several new sponsorship deals over the last few months highlights the work Eales and Silverstone are doing behind the scenes as Waugh spoke about.
"Dan Ashworth, we sat down with him in October, said spending £200 million – as essentially Newcastle spent last year – is just unsustainable going forward.
"Newcastle now need to increase their revenues before they can really expand further in the market. That's not just to do with actual transfer fees as well, a large part of that is to do with the wage bill, which has already increased significantly because a lot of players have been given new contracts, the coaching staff have been given new contracts and Newcastle have brought in higher-level players.
"Until they are regularly bringing in higher levels of income from commercial deals and the like, which Darren Eales and Peter Silverstone are working extremely hard to bring in on a commercial level, they can't afford to do that yet."
The Verdict: PIF must be careful with their spending
If PIF wish to avoid getting Newcastle into a similar situation as to what Everton find themselves in which is having spent huge amounts of money in the past, only to then be hamstrung later down the line and facing relegation, they have to be careful.
However, fans shouldn't be too worried about this as they've done that so far having moved away from transfers for the likes of Moussa Diaby, Sven Botman originally and James Maddison when they didn't feel like the price was right.
This is because without a big sponsorship for either St James' Park or the front of the famous Newcastle strips, then they don't have the fund coming into the clubs which would allow them to spend as teams such as Chelsea and Manchester United do, and some sort of deal should come at the end of the season when FUN88's partnership will officially come to an end.