Newcastle United: Mark Halsey discusses Callum Wilson incident
Speaking recently to This is Futbol, former Premier League referee, Mark Halsey, discussed an incident involving Newcastle United centre-forward Callum Wilson and Everton defender Yerry Mina.
In the 27th minute of Newcastle's 2-0 win against Everton on Saturday, Newcastle forward Wilson and Everton's Mina had a coming together, with the latter going down holding his face after contact from Wilson's arm.
However, after a brief VAR check, Wilson was cleared of any wrongdoing in the clash, and, after treatment, Mina was able to continue in the match.
The Newcastle striker then went on to score a second-half double in the fixture, ensuring that Steve Bruce's side secured an impressive away victory, which helped to ease relegation concerns for the time being.
Speaking to This is Futbol, ex-referee Halsey suggested that Wilson may have been fortunate to still be on the pitch in order to bag the winning goals for the Magpies.
He said: "We've seen players sent off for a lot less this season and I think VAR looked at it, and, obviously, they didn't feel it was an act of violent conduct – possibly a reckless use of the arm, which is a cautionable offence but obviously VAR don't get involved with cautionable offences. But you do run the risk, players do run the risk when they raise their arms in that situation.
"Listen, I think it all depends [on] who's sitting in the VAR chair and how high their tolerance level is. Then you have to question, was it an act of violent conduct? Was it a reckless use of the arm? The ball wasn't in play, was it? In that situation, when those instances happen and the ball's in play, then it's not only [about] is it a caution or red card, it becomes a matter then, is it a penalty?"
Do you think Wilson was lucky to stay on?
Yes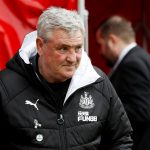 No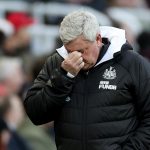 So, from Halsey's comments, it would indeed appear as if the former referee believes that Wilson was rather fortunate to remain on the pitch following the incident with Mina.
However, this will not likely bother many Newcastle fans, who will no doubt be delighted that the striker remains available for selection for their side's upcoming games – Wilson has already bagged a highly impressive 10 goals over his 19 Premier League appearances for Newcastle so far this term.
In other Newcastle United news, Neil Lennon has finally made a decision on this reported Newcastle target, find out more here!