Newcastle United: Fans love latest takeover update
Still, Newcastle United fans are waiting to see whether their club will be taken over by the Saudi Royal Family, which would see Mike Ashley finally leave.
There have been daily updates from a number of different sources on this ongoing matter, with the situation appearing to change every 24 hours. At times, it looked as though the confirmation of the deal was just around the corner, only for it to hit another stumbling block.
Now, The Times have provided another update on the matter. They say that the British government have made noises showing their support for a Saudi-backed takeover, but that they cannot be involved in the Premier League's vetting process.
Should the Government intervene in the Newcastle takeover?
Yes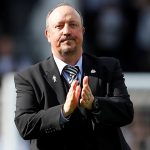 No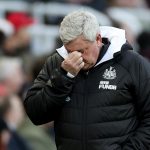 This has attracted the attention of plenty of the Toon supporters, and they appear rather happy that the powers that be seem to be behind the takeover being completed. They have taken to Twitter to share their thoughts, and you can see some of the best comments from the social media platform below.
Who would've guessed it, our government love the Saudis. Now please hurry up and approve it @premierleague

— Robert Brown (@robertbrownnnn) June 12, 2020
Said exactly the same earlier. This is bigger than football

— Peter Larsen (@PeterLarsen_01) June 12, 2020
I think that's why it's taking so long, the PL are wanting to knock it back but there is Gov pressure to approve. It would be embarrassing to the Gov if the PL say this group aren't fit to run a club but we sell them billions in goods including weapons.

— Ian Biggins (@IanBiggins) June 12, 2020
The government cannot be involved in the Premier League's vetting…. but backs up the case for PIF and the takeover.

Sounds like our Saudi friends have used their influence in our government.

— Philip Peppiatt (@PhilipPeppiatt) June 12, 2020
Letter Friday right on cue. Just used to it being more damning. A nice change for once

— Liam (@liam_kerridge) June 12, 2020
This is quite telling imho. This is the government politely reminding those involved it is allied to the Saudi investment strategy. Hopefully will prompt the premier league to conclude matters and strike a deal with PiF to 'assist' over 'piracy' situation

— chris tucker (@christuckersluc) June 12, 2020
Let us know what you think!