Arsenal: Fans on Twitter delight at Reiss Nelson news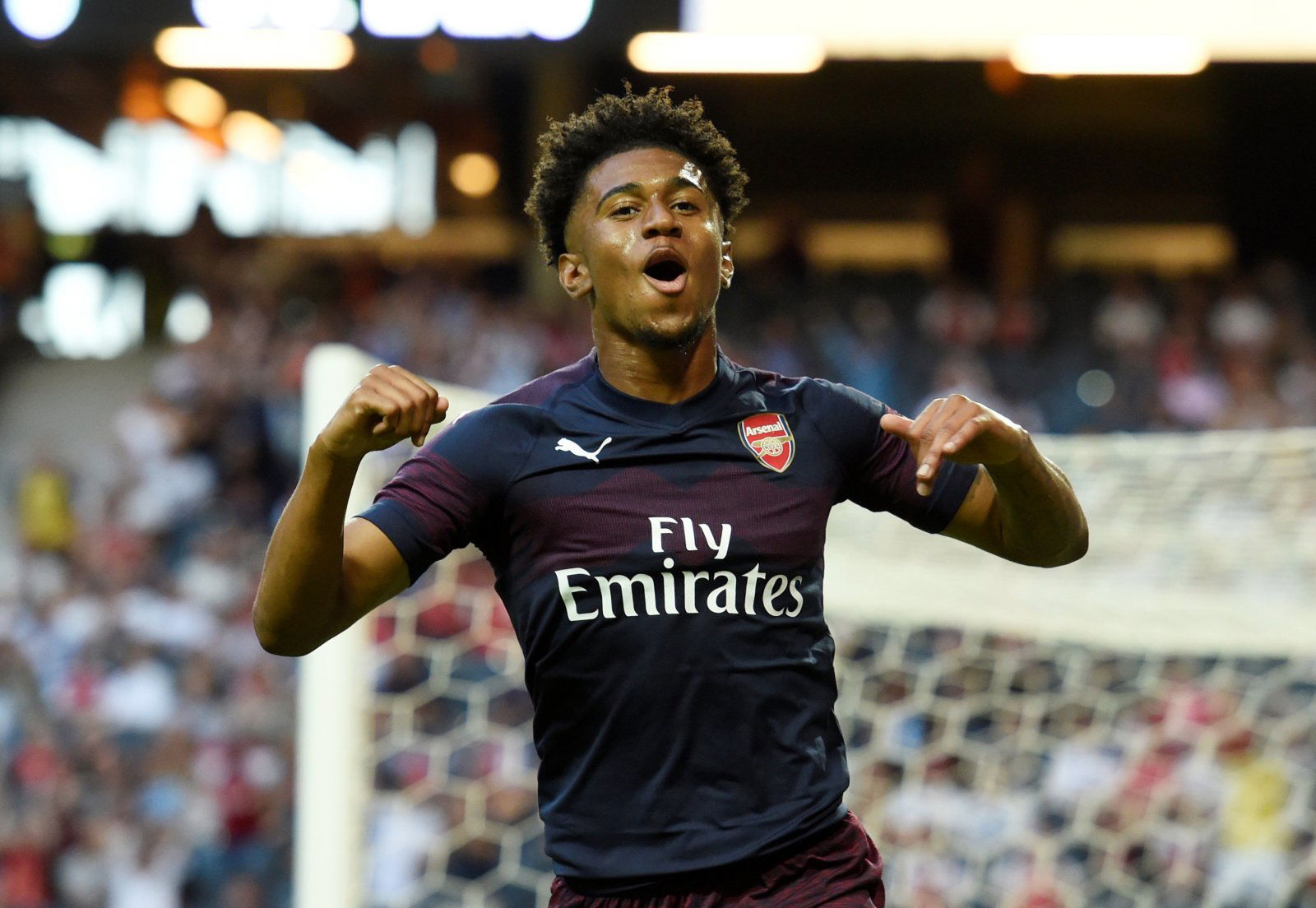 Arsenal will again be in the Europa League next season after finishing 5th in the Premier League last term, yet they still have plenty to celebrate, especially with Reiss Nelson promoted to the senior squad for the season, as per Jeorge Bird.
Reiss Nelson promoted to Arsenal first-team and given number 24 shirt https://t.co/t8ZiumwLQ0 pic.twitter.com/05bArzg4lq

— Jeorge Bird (@jeorgebird) July 8, 2019
The Arsenal youth expert has claimed that not only will Nelson be a part of Unai Emery's squad next season, but he will wear the #24 shirt whilst competing for a place with the rest of the team's senior players.
This comes one season on from the 19-year-old being loaned out to Hoffenheim in the Bundesliga (BBC) and the Gunners, from their replies, all seem desperate to see the youngster feature.
Pre-season is now approaching and the youngster has a chance to shine, with Arsenal travelling to the USA to face the likes of Bayern Munich and Real Madrid, and some fans are dying for him to take his chance.
You can read the Gunners' verdict on Nelson's promotion here:
As it should be …here's to seeing more of our #YoungGuns this season

— annienelson (@apnelson1) 8 July 2019
Good he's sooo much better than mhiki start him week in week out

— Jon Rolfe (@lifeguard14) 8 July 2019
Big congrats @ReissNelson9

— Hectic Bellerin (@Bellerins_Boots) 8 July 2019
Can't wait to see him in action. He'd be £90m if for sale

— Eddie Longbridge (@EddieLongbridge) 8 July 2019
This is the break through season

— wavy webb (@wavy_webb) 8 July 2019
Brilliant news

— Terry wilton (@TezWilton) 8 July 2019
Rightly so! The young man is Talent!

— Jason Tye (@JCTArsenal) 8 July 2019