Arsenal fans on Twitter desperate for Dani Alves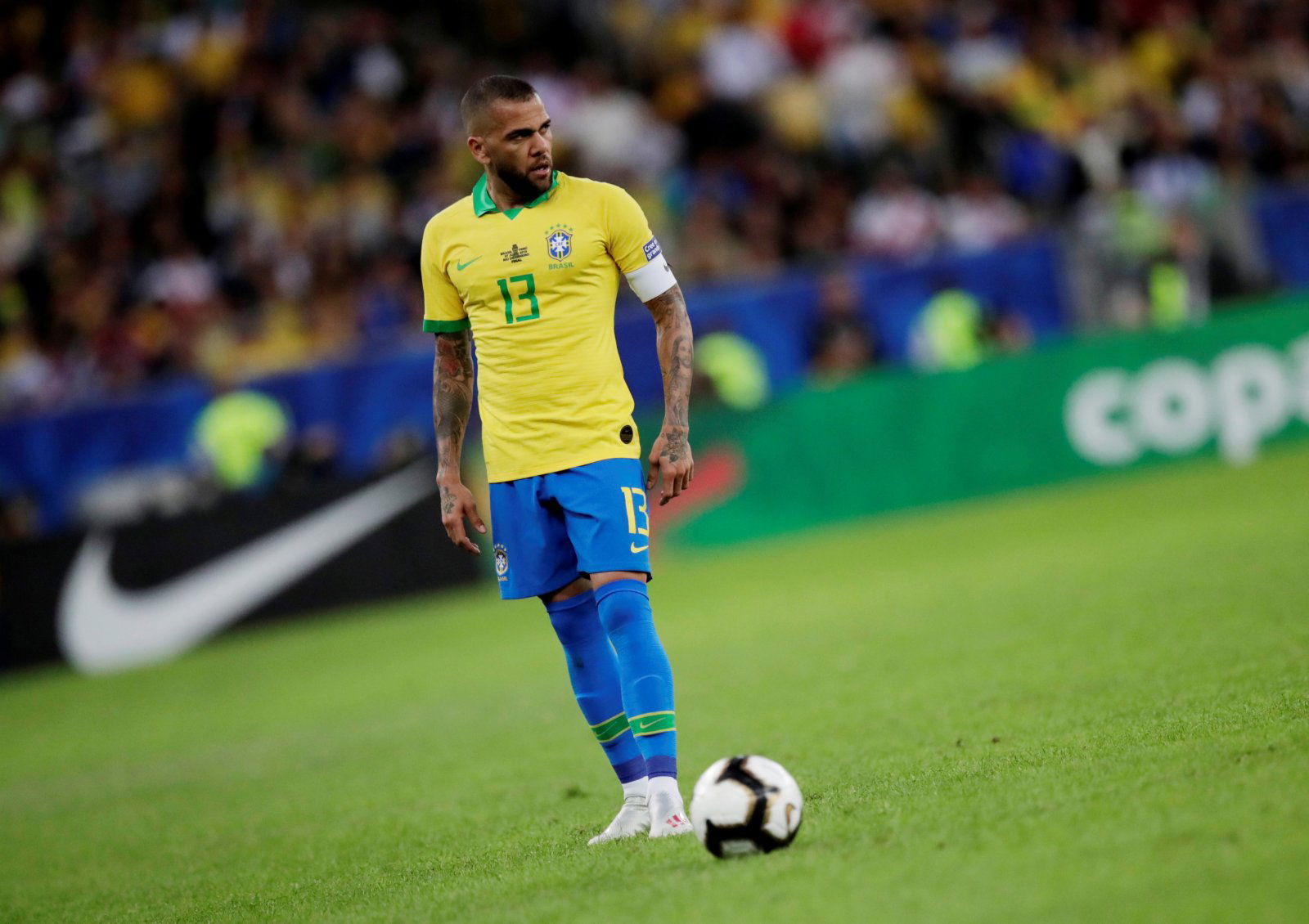 Arsenal fans may have just endured a year with Stephan Lichtsteiner as their reserve right-back, but that hasn't stopped them from calling for another veteran defender to come in this summer, as the Gunners want Dani Alves.
Would you take Dani Alves? pic.twitter.com/zUjOiKQGTC

— AFTV (@AFTVMedia) July 14, 2019
The question has been put to the Gunners by Arsenal fan account AFTVmedia on Twitter, and the fans mostly seem desperate to bring in the now 36-year-old defender. Alves, who bolstered his position as the most decorated player in footballing history by winning the Copa America, TalkSPORT, is a free agent after leaving PSG.
The Brazilian defender has won bucketloads of trophies. His time at Barcelona, Juventus and PSG has brought plenty of honours including three Champions League triumphs, and now the Gunners are desperate for him to land in North London in hope of winning some more.
Back in November 2018, the Brazilian claimed that he'd 'make it to the Premier League one way or another' in an interview with The Telegraph, and now that he's a free agent that move could finally materialise, with Arsenal a potential suitor.
You can read the Gunners' calls for Alves here:
Imagine saying no he still has it and would do a job at full back and right midfield!

— SanllehíSzn (@D20048) 14 July 2019
Without a blink.

— Sam (@Sam77446413) 14 July 2019
No Brainer

— Kenneth Matthes (@arsenalviking1) 14 July 2019
1000 times YES!!!

— ArsenalDenmark (@ArsenalDenmark) 14 July 2019
Hes won 40 trophies, played in 3 of the best leagues of 3 of the best clubs. Our RB is injured and our back up isn't even a RB. Of course I'd take him, serial winner.

— George Wicks. (@GeorgeWicks14) 14 July 2019
Yes, to compare him to Lichtsteiner is madness, he still has it, Lichtsteiner was on the way down.

— Positive Martin Stein (@Jackleo4Stein) 14 July 2019
130% verstatile, experienced world class + he's a winner

— Panther (@ArsenalPanther) 14 July 2019
In a heart beat

— Laastro Weyn (@Shafka_Gunner) 14 July 2019
Of course. Who would reject such a talent?

— Celestine Mbaluka (@mbaluks) 14 July 2019
The Gunners seem desperate to bring in Alves this summer and would love to see the Brazilian add to his trophy haul at The Emirates.