Everton: Fans believe that Son Heung-min is not a victim of Andre Gomes' injury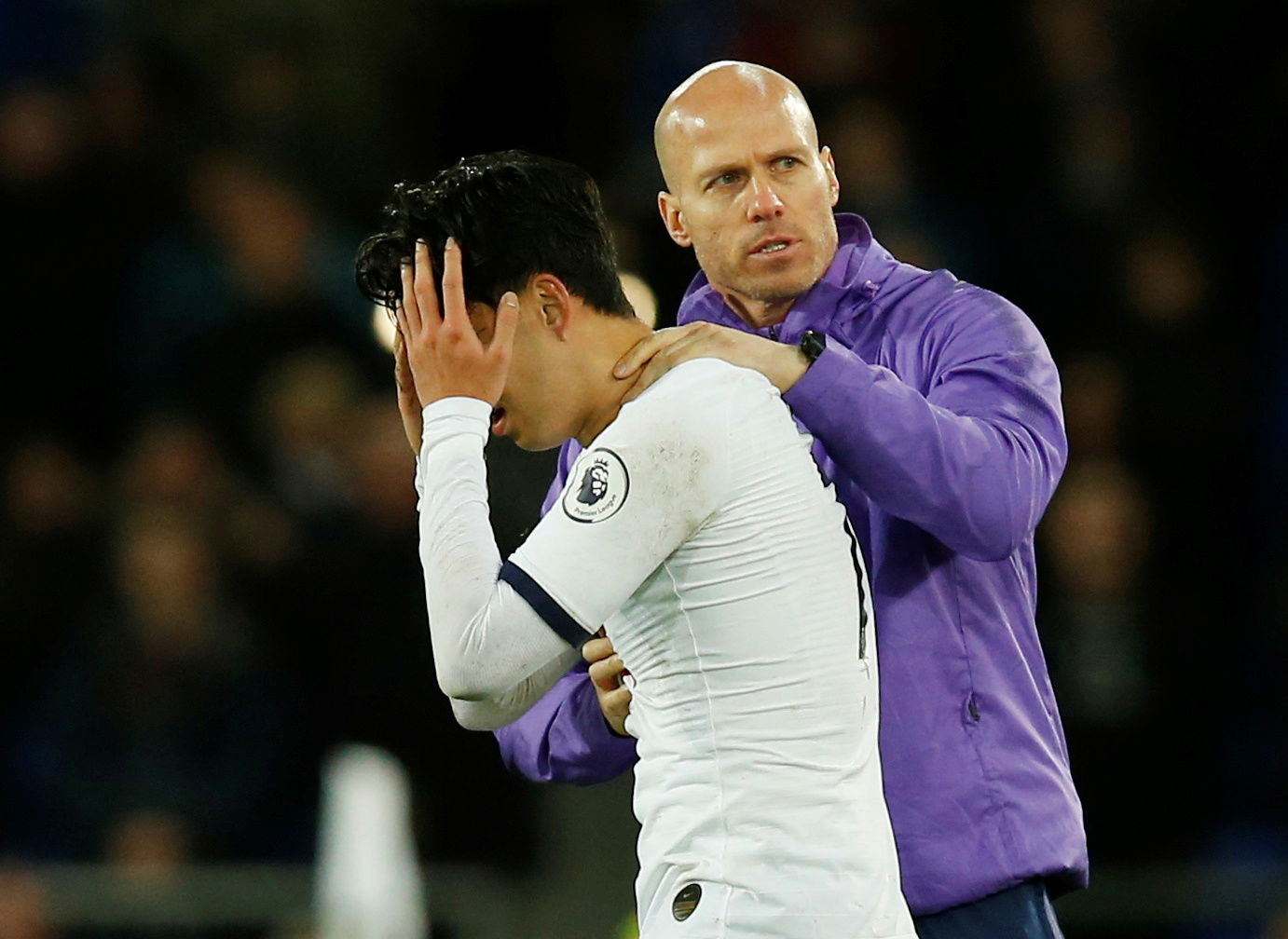 Some Everton fans have found themselves agreeing with a narrative that elaborates that Spurs winger Son Heung-min is not a victim of Andre Gomes' injury during the Toffees' 1-1 draw against Tottenham.
Goals from Dele Alli and Cenk Tosun meant that the spoils were shared at Goodison Park, but the affair will be remembered by the fractured dislocation of the Portuguese midfielder's right ankle after a challenge from the South Korea international.
Son looked to prevent a counter-attack by bringing Gomes down who was breaking with the ball but believed he was fouled by the Toffees' midfielder moments before his injury.
Hang on – Son Heung-min isn't a victim, Andre Gomes takes that space.

There may not be a villain in this case, but there aren't two victims, Son doesn't need to be infantilised to the point we're being updated on his well-being. https://t.co/YUhDVm407k #efc #coyb #thfc #coys

— Sport Witness (@Sport_Witness) November 4, 2019
Sport Witness published an article that condemned the actions of the Tottenham forward and believes that he is being 'excused of all blame' after the incident which resulted in a serious injury.
Some Toffees supporters found themselves agreeing with the stance and made their feelings clear on social media. One fan said that Son needs to make a statement publicly apologising for his actions.
Here you will find a portion of comments from Everton fans:
Couldn't agree more

— Jay Kennedy (@JayKennedyEFC) November 5, 2019
Son needs to make a statement saying "sorry @aftgomes I meant to professionally foul you but didn't mean to snap your ankle" or words to that effect.

— John (@johnm1878) November 4, 2019
Nailed it

— Everton Aren't We (@EvertonArentWe) November 4, 2019
He knew he was doing a bad tackle. He saw the red mist. Badly injured a fellow pro.

— Nubster (@nubster09) November 4, 2019
Spot on

— Rob R (@robr7373) November 4, 2019
— Adam 🇧🇷 (@_AdamJM) November 4, 2019
Do you think Son has a case to answer following Gomes' injury on Sunday? Comment below with your views!